Hot List
The Hot List Through The Years
Looking back at 12 years of our definitive equipment guide, and the clubs we hailed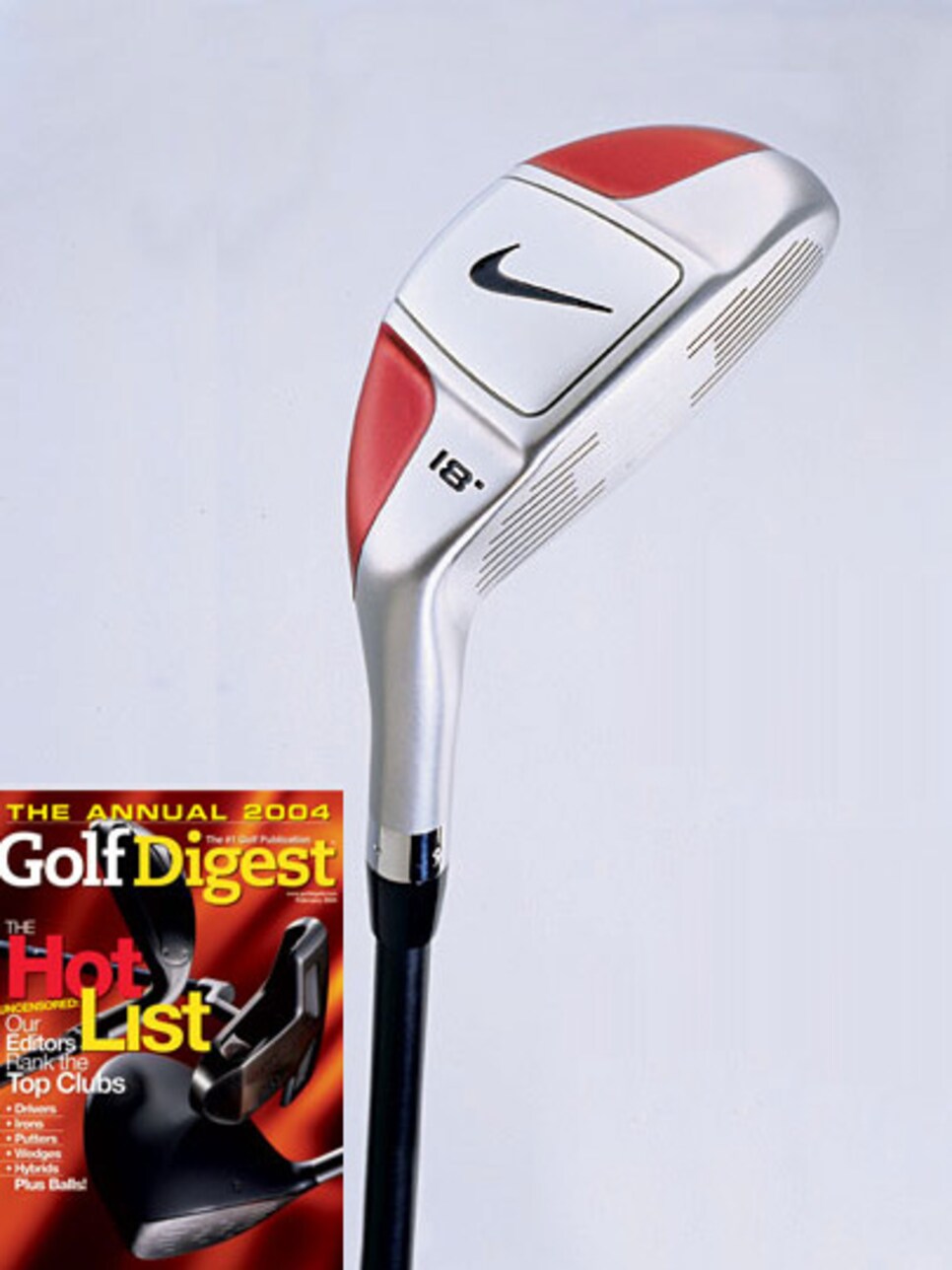 Photo By: CNP Digital Studio
2004 Noteworthy Club
HybridNike CPRWHAT WE SAID: "Lee Trevino said not even God could hit a 1-iron. The average Joe can't hit the 2-,3- or 4-iron, either. Enter the hybrid, the game's most important new category. . . The fairway wood CPR version has a shorter center of gravity. It works. These clubs (lofts: 18, 22, 26 and 30 degrees) are easy to get airborne."
Photo By: Jim Herity
2005 Noteworthy Club
DriverTaylorMade R7 QuadWHAT WE SAID:"In sum, this is the driver everyone wants to talk about, and not just because it was used by the winner of a pro event 26 times in 2004. Others have hopped on this weight movement idea, but nothing has captured our attention and satisfaction the way the r7 has."
Photo By: Jim Herity
2006 Noteworthy Club
Player's IronsCallaway X-TourWHAT WE SAID: "Standout performance down the line -- and two majors, too."
Photo By: Jim Herity
2007 Noteworthy Club
Super Game-Improvement IronsCobra S9WHAT WE SAID: "This one is like a golden retriever: It looks sweet and forgives unconditionally. And just like the loyal canine, you'll want these by your side day after day."
Photo By: Jim Herity
2008 Noteworthy Club
Mallet PutterOdyssey Black Series i #7WHAT WE SAID: "Because of its heavy weight and insert feel, this is the ideal putter for traditionalists who want to take baby steps into high-MOI putter performance. The ball-framing fangs are no mere afterthought."
Photo By: Jim Herity
2009 Noteworthy Club
DriverNike SQ DymoWHAT WE SAID: "It's easily the most interesting, effective and flexible implementation of the USGA's recently relaxed rules on club adjustability. The three weight options of the impressive UST AXIV Core shaft are unique."
Photo By: Jim Herity
2010 Noteworthy Club
HybridPing G15WHAT WE SAID: "For diggers and high-spin players looking for a penetrating ball flight, this is a good choice. The wide range of lofts is another plus."
Photo By: Jim Herity
2011 Noteworthy Club
DriverTaylorMade R11WHAT WE SAID: "Getting more distance from your driver has less to do with springlike faces and huge clubheads these days. Instead, it's about getting the most from each golfer's swing. The R11's adjustability makes achieving this goal easier than with any other club on the market."
Photo By: Jim Herity
2012 Noteworthy Club
Fairway WoodTaylorMade RocketBallzWHAT WE SAID: "It's hard to get springlike effect from the smaller face of a fairway wood. TaylorMade makes a strong case it's done that."
Photo By: CNP Digital Studio
2013 Noteworthy Club
Super Game-Improvement IronsAdams Idea Tech V4WHAT WE SAID: "The hollow irons place weight where high-handicappers need help, and the wide soles allow these clubs to be played by almost anyone. A nice upgrade from the Idea Tech V3 -- and that club was our innovation leader in 2011."
Photo By: Eddie Berman
2014 Noteworthy Club
wedgeTITLEIST VOKEY DESIGN SM5WHAT WE SAID: "We're always excited when Vokey offers a full update, and we're never disappointed. Epically complete."
Photo By: Eddie Berman
2015 Noteworthy Club
DriverPING G30/SF TEC/LS TECWHAT WE SAID: "It's easy to get caught up in the buzz over aerodynamics and 'turbulators.' But the G30's strength is a highly stable head with a large face."
Photo By: Eddie Berman