Equipment
9 Costly Equipment Rules Blunders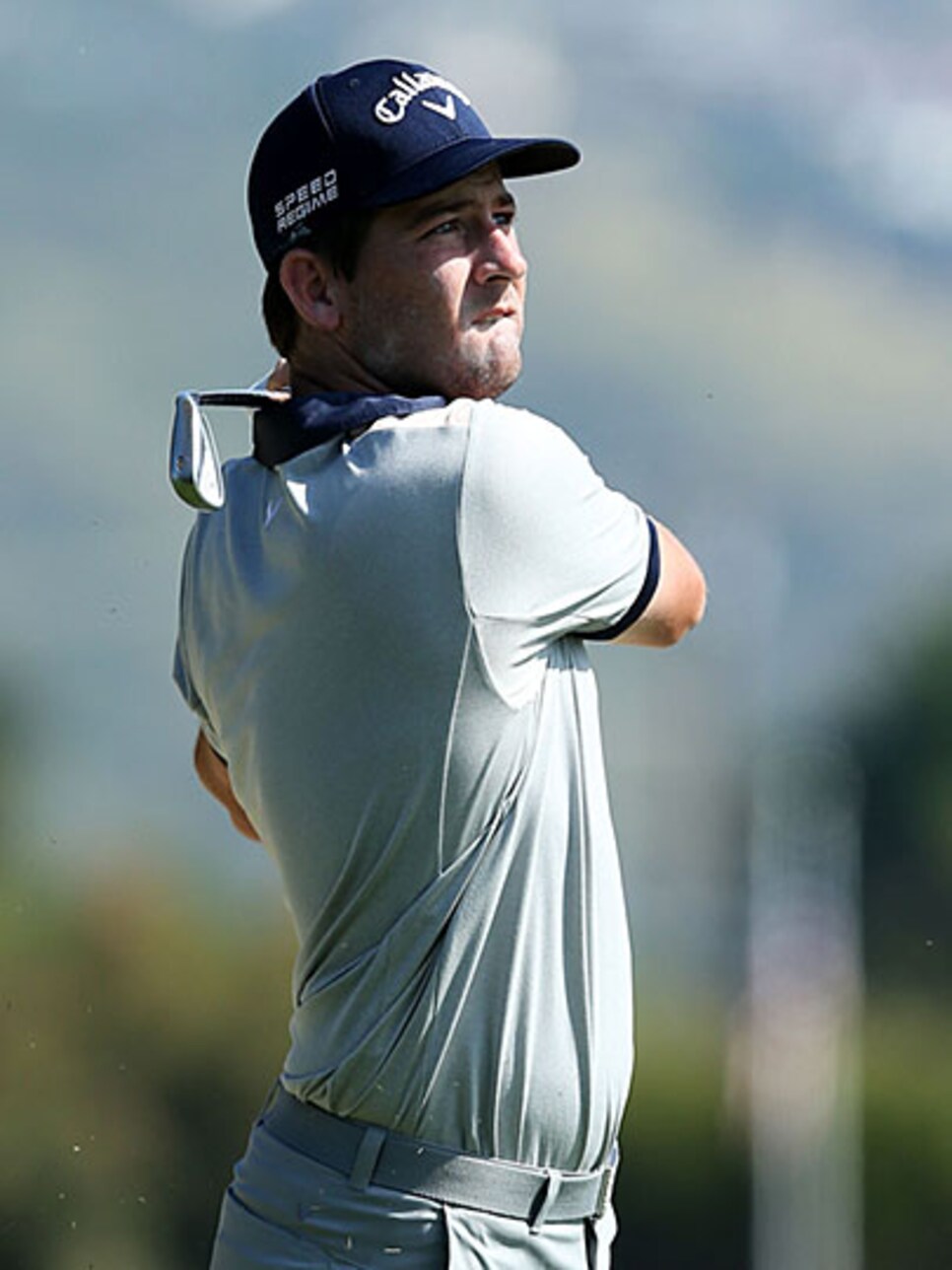 Photo By: Andy Lyons/Getty Images
Photo By: David Cannon/Getty Images
Photo By: Kevin C. Cox/Getty Images
Photo By: J.D. Cuban/Getty Images
Photo By: GERRY PENNY/AFP/Getty Images
Photo By: Peter Cosgrove/AP Photo
Photo By: Phil Sheldon/Popperfoto/Getty Images
Matt Every, 2015 Sony Open in Hawaii
During his opening-round 74 Matt Every hit a shot that resulted in the shaft of his Callaway Apex Pro 4-iron becoming bent. At the time, that wasn't a problem. Under Rule 4-3(i) Every was allowed to use the club for the remainder of the stipulated round. However as Every played his second shot to Waialae C.C.'s 18th hole on Friday (his ninth hole of the day), he realized he might have a problem: The club was still in his bag and he wasn't sure the bend made it nonconforming. Every asked PGA Tour rules official John Mutch about the bend. Mutch deemed it to be enough to make the club nonconforming and Every, since he had played a shot with the club, was DQ'd.
Photo By: Andy Lyons/Getty Images
Johnny Miller, 1976 World Series of Golf
Johnny Miller had a 23-inch putter in his bag during the 1976 World Series of Golf -- the only problem was that it wasn't the one he was using, it belonged to his six-year-old son instead. The club was discovered by Miller's caddie, Andy Martinez, on the 15th hole. Not wanting to impact Miller's play over the final few holes, Martinez told him on the 18th as he was finishing an even-par 72. "Hey, I found Little John's putter in your bag," said Martinez. Miller brought the club to the attention of the committee who penalized him the appropriate four strokes. "I knew there would be no question I'd be penalized," said Miller. "The rule is clear."
Photo By: AP Photo
Raymond Russell, 2001 Compass English Open
Russell was a mere two holes away from a cozy top-10 finish in the event when he marked his ball on the 17th green of the Marriott Forest of Arden course. Russell then tossed his ball to his caddie for a quick clean-up, but his bagman missed the toss and the ball rolled into a water hazard. Unable to find the ball, Russell finished the hole with another ball and was penalized two strokes under Rule 15-2 for making a stroke at a wrongly substituted ball.
Photo By: David Cannon/Getty Images
Jim Furyk, 2009 Barclays
It's not unusual for tour pros to carry multiple wedges. The problem for Furyk during the third round of the 2009 Barclays at Liberty National GC was that he had an extra one in his bag. After missing the green with his tee shot on the par-3 second hole Furyk reached for his 60-degree wedge and saw he had two to choose from. Turns out Furyk often practiced with one 60-degree and then used another in competition to keep the grooves fresh on his gamer. The extra club meant Furyk had 15 sticks in his bag, which was a violation of Rule 4-4, an infraction that comes with a two-shot penalty for each hole the player has an extra club in the bag, with a maximum penalty of four strokes. Since Furyk had played three holes with the clubs, he got hit with the max. By the end of the tournament, the four strokes resulted in a difference of $131,250.
Photo By: Kevin C. Cox/Getty Images
Greg Norman, 1996 Canon Greater Hartford Open
Norman was tied for fourth after two rounds of the 1996 Canon Greater Hartford Open when it was discovered he had used a Maxfli ball that had markings not on the USGA's conforming list of golf balls. As a result, he was disqualified for a breach of Rule 5. Norman's crime? He used Maxfli XS-90 golf balls with a marking that read X-9 instead of XS-90. Norman knew the marking was different, but because he knew the XS-90 ball was legal, he assumed it was OK. It wasn't. "A severe penalty?" said Norman. "Golf has a lot of severe penalties."
Photo By: J.D. Cuban/Getty Images
Ian Woosnam, 2001 British Open
Although Furyk lost some serious cash for having an extra club, the same violation may have cost Woosnam a major championship. A stroke off the lead after 54 holes of the 2001 British Open at Royal Lytham and St. Annes, Woosnam opened the final round by drilling his tee shot on the par-3 first hole to within inches, the birdie tying him for the lead -- at least until he got to the second tee. There his caddie, Myles Byrne, told Woosnam there were two drivers in the bag, resulting in 15 clubs and a two-shot penalty. In a memorable scene, Woosnam grabbed the extra driver and fired it at a tree, muttering to his caddie, "You've got one job to do and that's to count the clubs."  Unnerved, Woosnam shot 71 to finish T-3.
Photo By: GERRY PENNY/AFP/Getty Images
Taylor Smith, 1996 Walt Disney World Resort Golf Classic
Although Woosnam lost a shot at a major, Smith's DQ is likely the costliest equipment blunder in golf history. After birdieing the final hole of the tournament to tie Tiger Woods and, apparently, head into a playoff, Smith was DQ'd. for using a long putter with a split grip -- a violation of Appendix II, 4-1c(vi) which states "A putter may have more than one grip, provided each is circular in cross-section and the axis of each coincides with the axis of the shaft." The violation cost Smith a chance at his first PGA Tour win. Even had he lost the playoff he would have been assured his third top-3 finish in nine starts, a promising run. As it turned out, he played in only 30 more PGA Tour events, missing the cut in half of them and never threatening to win.
Photo By: Peter Cosgrove/AP Photo
Glenn Ralph, 1989 Swiss Open
Perhaps the most costly violation of the 14-club rule involved Glenn Ralph. Ralph, who narrowly missed retaining his European Tour card after the 1989 season, was assessed a two-stroke penalty for having an extra putter in his bag during the fourth round of that year's Swiss Open. The pair of extra strokes upset Ralph to the point where he went on to shoot 81 in the final round. Had he just shot even par, his earnings would have allowed him to keep his tour card.
Photo By: Phil Sheldon/Popperfoto/Getty Images
Philip Parkin, 1992 Italian Open
Philip Parkin also had an extra club at the 1992 Italian Open. After finding his son's golf club in his bag after the round, he was disqualified because he had already signed his scorecard.
Photo By: Brett Avery