Cover story
Kate Upton & Arnold Palmer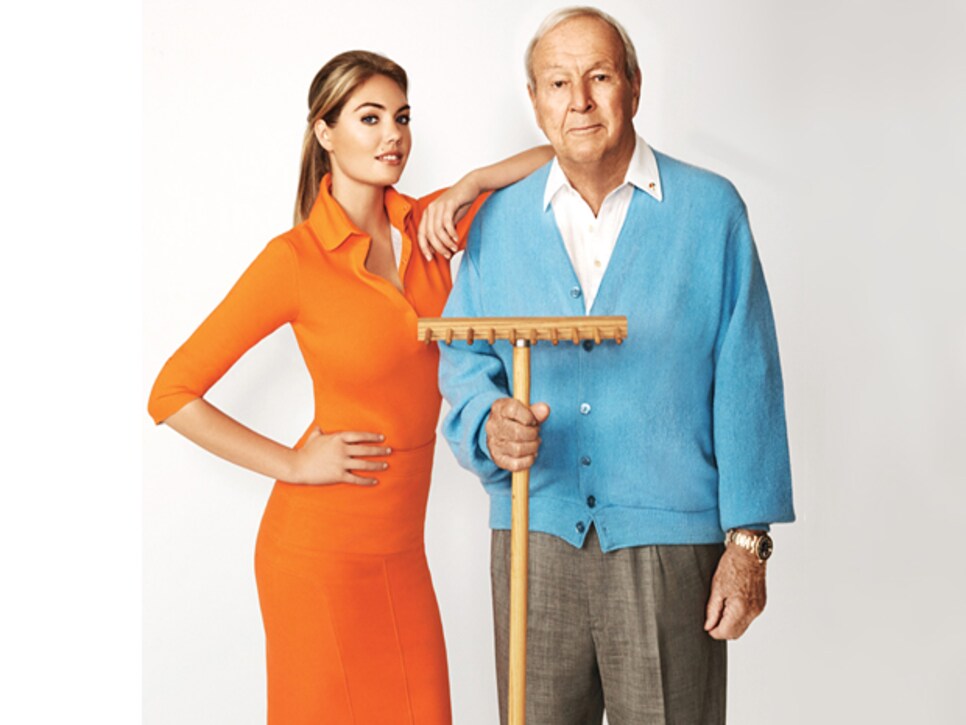 BEHIND THE SCENES
An exclusive look at Golf Digest's December 2013 photo shoot with the supermodel Kate Upton and Arnold Palmer.
KATE & ARNIE OUTTAKES
A behind-the-scenes look at our December 2013 cover shoot with the Kate Upton and Arnold Palmer.
COVER STORY: MODEL SWING
In our December 2013 cover story, Arnold teaches Kate Upton some of the fundamentals that made him one of the game's all-time greats. "I could tell right away that she's going to be a nice player," Palmer wrote. "It was the way she took her grip: a firm hold but not with a lot of tension in her arms. The way she waggled the club was very easy and natural."
KATE GIVES ARNIE A LESSON
Supermodel Kate Upton offers legendary golfer Arnold Palmer a tip to get him out of his own putting funk.
PALMER THE PITCHMAN
A collection of magazine ads with Arnie and beautiful women — models and starlets promoting automobiles and fashion lines.