Presidents Cup
9 Guys Whose Presidents Cup Status Is Still Dicey
The Deutsche Bank Championship is the last week for golfers to get into the top 10 of the U.S. President Cup standings and automatically qualify for a trip to South Korea in October. Here are the guys still trying to play their way onto Jay Haas' squad.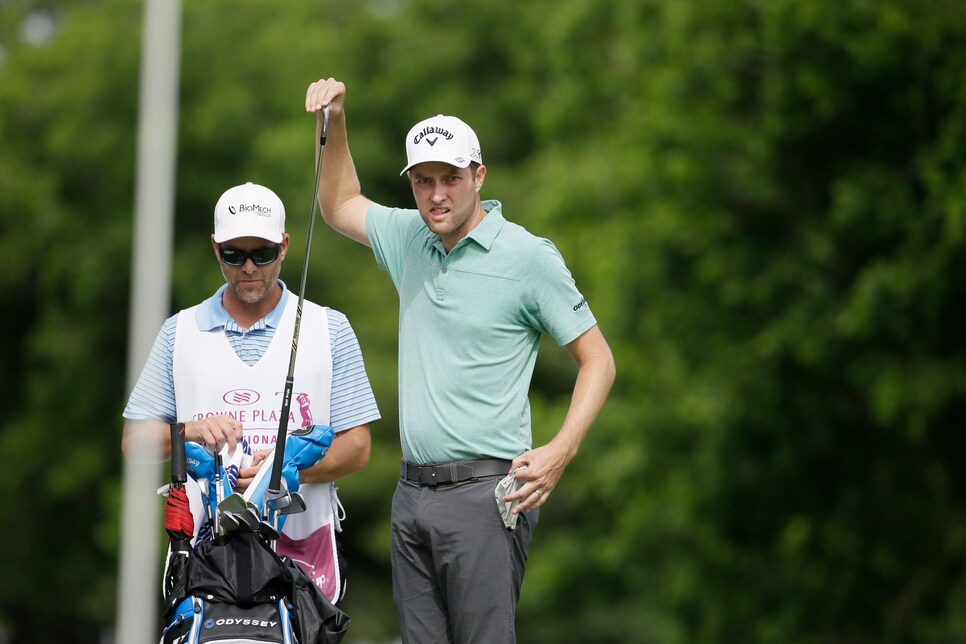 Chris Kirk
Kirk enters the Deutsche Bank at No. 10 in the standings, meaning he's in -- for now. After winning at Colonial in May, Kirk broke his hand in June and returned to competition at the Barclays last week and missed the cut. If he misses out on being in the top 10, his lack of recent play make him a big question mark to be named one of the two captain's picks.
Photo By: AP
Bill Haas
The captain's son is in the precarious No. 11 spot heading into the Deutsche Bank, which could put his dad in a tough spot next week. But with a Chris Kirk missed cut, Haas could vault into the top 10 with a top-five finish at TPC Boston and make things a lot easier on Jay.
Photo By: AP
Brooks Koepka
Koepka is only 19th in the standings, but that's in large part to the fact that this has been his first full year on the PGA Tour. A missed cut at the Barclays didn't help his cause, but his three consecutive top-six finishes before that, including a T-5 at the PGA Championship, make him one of the favorites to be one of the final two selections.
Photo By: AP
Brandt Snedeker
A bounceback season has Snedeker lurking for an automatic spot at No. 14 in the standings. If he doesn't qualify through points, though, his putting ability certainly won't hurt his case to be a part of a second consecutive Presidents Cup squad.
Photo By: AP
J.B. Holmes
Currently No. 12 in the standings, the long-hitter isn't a long shot to automatically qualify, but he needs a big week in Boston. Holmes has never played in the Presidents Cup, but he was a member of the victorious U.S. Ryder Cup team in 2008.
Photo By: AP
Webb Simpson
The controversial Ryder Cup captain's pick in 2014 would probably have to rely on being named to this year's U.S. team again unless he wins at TPC Boston. The good news for Simpson is he did just that in 2011.
Photo By: AP
Billy Horschel
Many people thought Horschel (no. 13) should have gotten the nod for last year's Ryder Cup team, but he did most of his damage (winning the BMW and Tour Championships to claim the FedEx Cup) after the selection process was over. Unless he has a strong week in Boston, Horschel might have to rely on what he did at the end of 2014 to make a first international team appearance as a pro.
Photo By: AP
Robert Streb
The man most affected by the computer glitch that was uncovered a few weeks ago, Streb is now only 18th in the standings. However, you can make a case he's played better this season than anyone else on this list. That 2014-15 resume and a strong showing at the Deutsche Bank could go a long way to sewing up a captain's pick.
Photo By: AP
Phil Mickelson
Mickelson is the only golfer to play in all 10 Presidents Cups, but currently 29th in the standings, he's in serious danger of having that streak snapped. Despite being a rabble rouser at last year's Ryder Cup, Captain Haas probably wouldn't mind having this veteran lead his squad. But the current status of his game is a question mark. And the even bigger question is: how badly does the 45-year-old lefty want to make this trip to South Korea?
Photo By: AP