The Loop
Shell Lake, Wisconsin is home to Dave Riffey, who writes more letters to us than anyone and who is, apparently, leaning no on the Presidents Cup. Which in French Canadian is NO!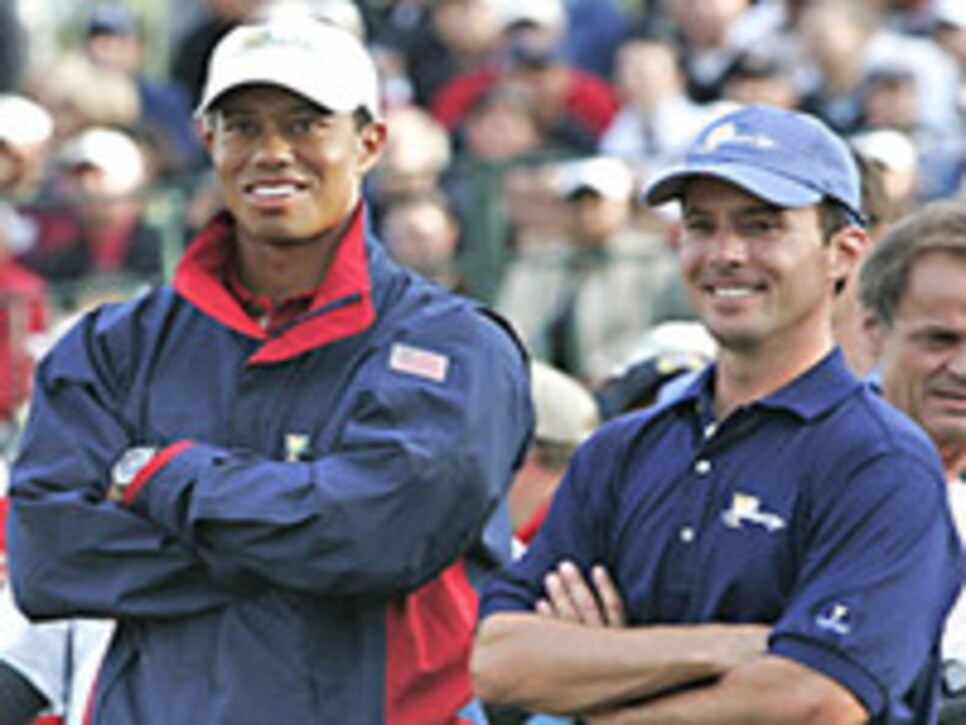 The President's Cup will never come close to the Ryder Cup. Why??  Today is a perfect example.....TIGER VS. WEIR !!! >
As long as they let the network, NBC, control the pairings: >
IT WILL ALWAYS BE A SECOND CLASS EVENT!!! >
THE ONLY REASON FOR THIS PAIRING, IT'S FOR THE RATINGS !!! >
THE RYDER CUP PAIRINGs ARE DONE TO WIN ...NOT TO PLAY THE RATINGS GAME !! >
DAVE!! Perhaps you watched a different event than the rest of us. Points to consider:
But if you're suggesting, Dave, that this is a lesser event than the Ryder Cup because the players had more fun and the captains admitted to creating marquis pairings, I disagree. So does our Tim Rosaforte, who called it "just the right level" of intensity on the Golf Channel. It'll never have the tradition. But it was still fun golf to watch.