National Golf Links of America
Southampton, NY • Private
1 / 10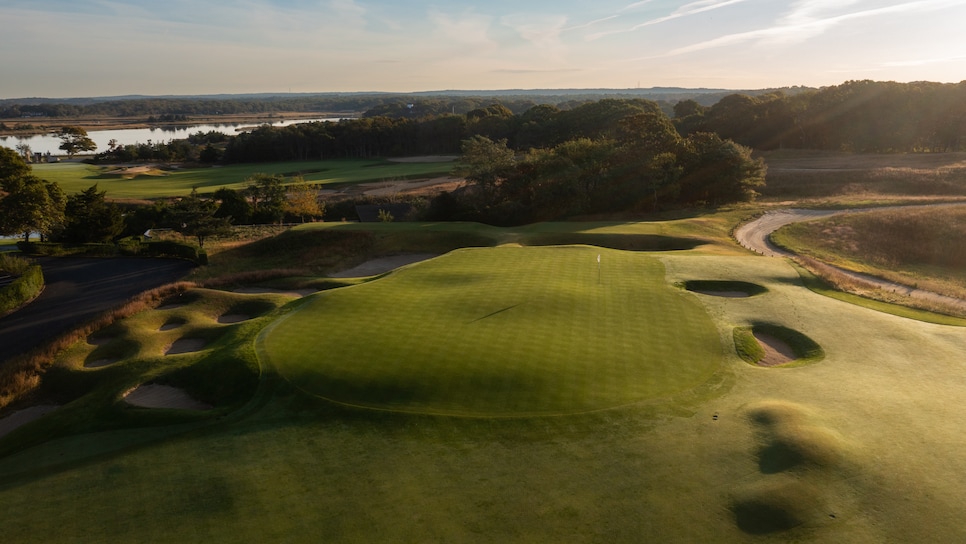 2 / 10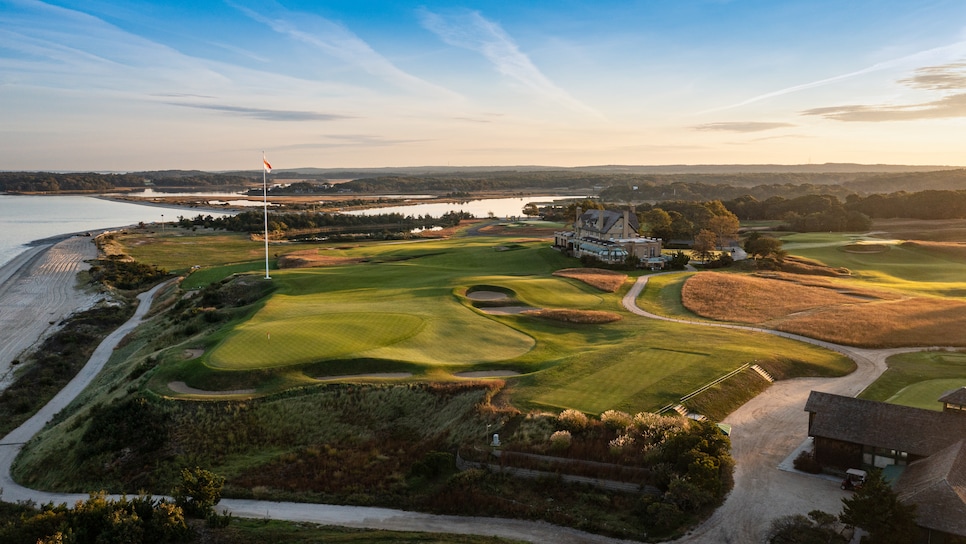 3 / 10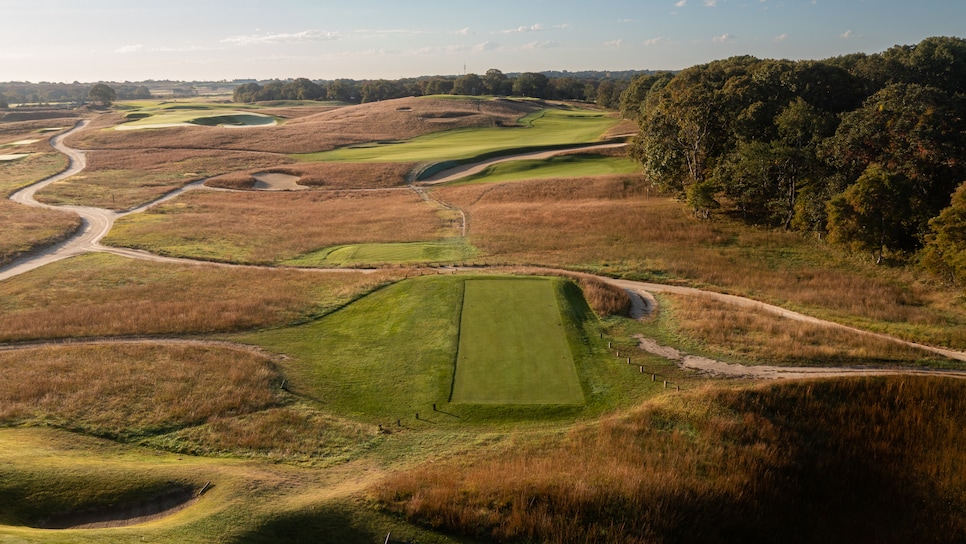 4 / 10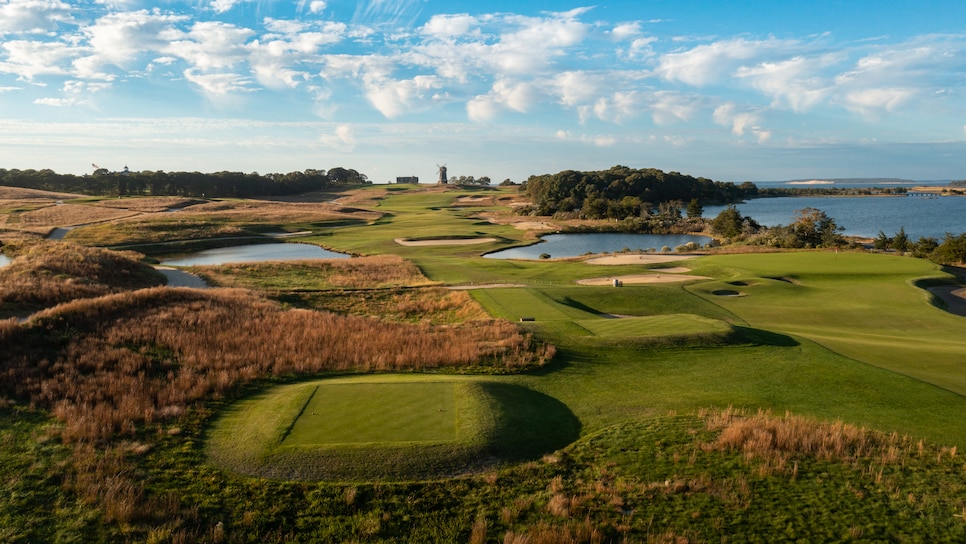 5 / 10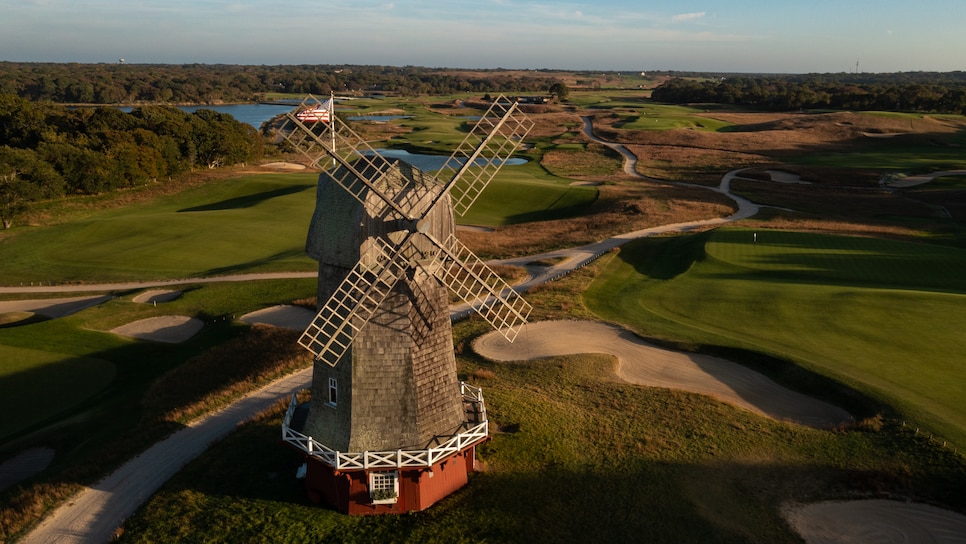 6 / 10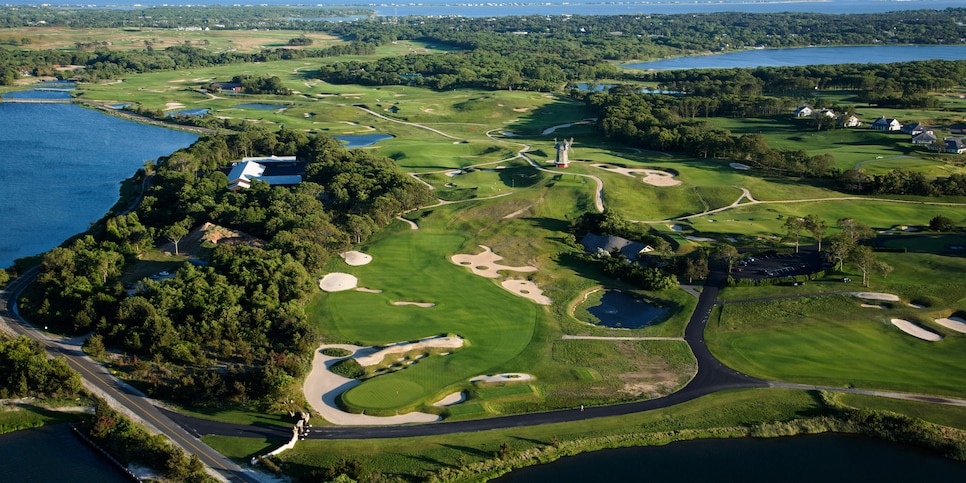 7 / 10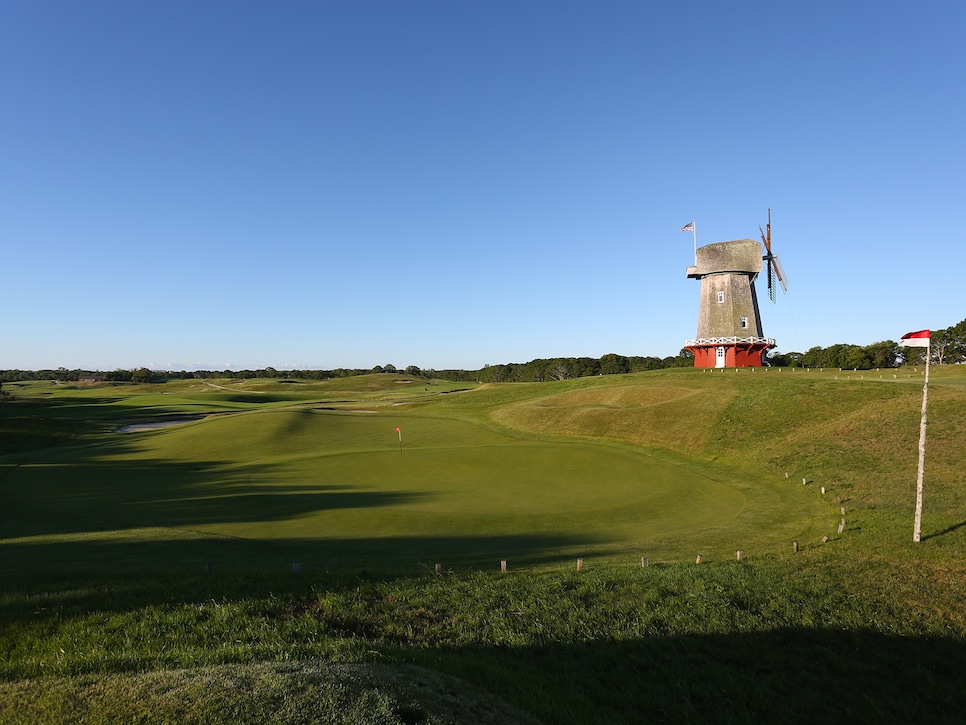 8 / 10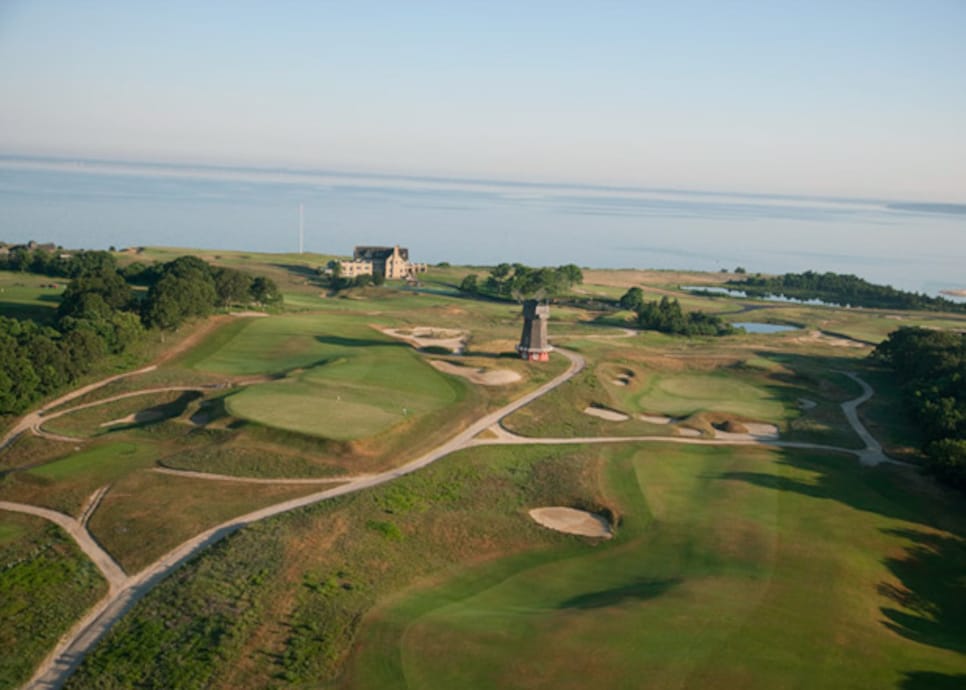 9 / 10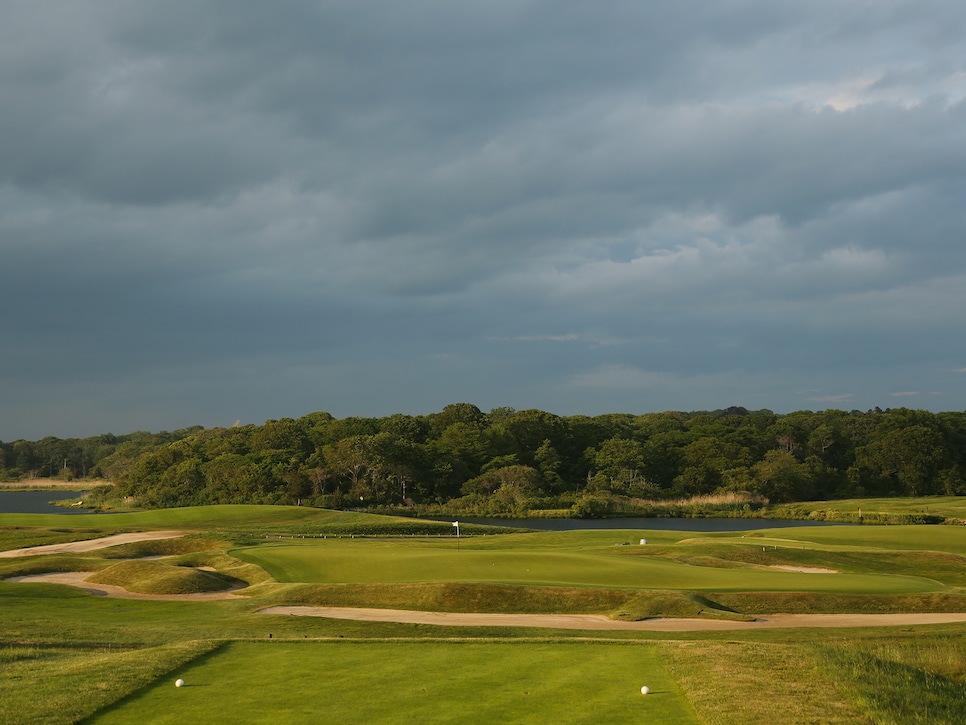 10 / 10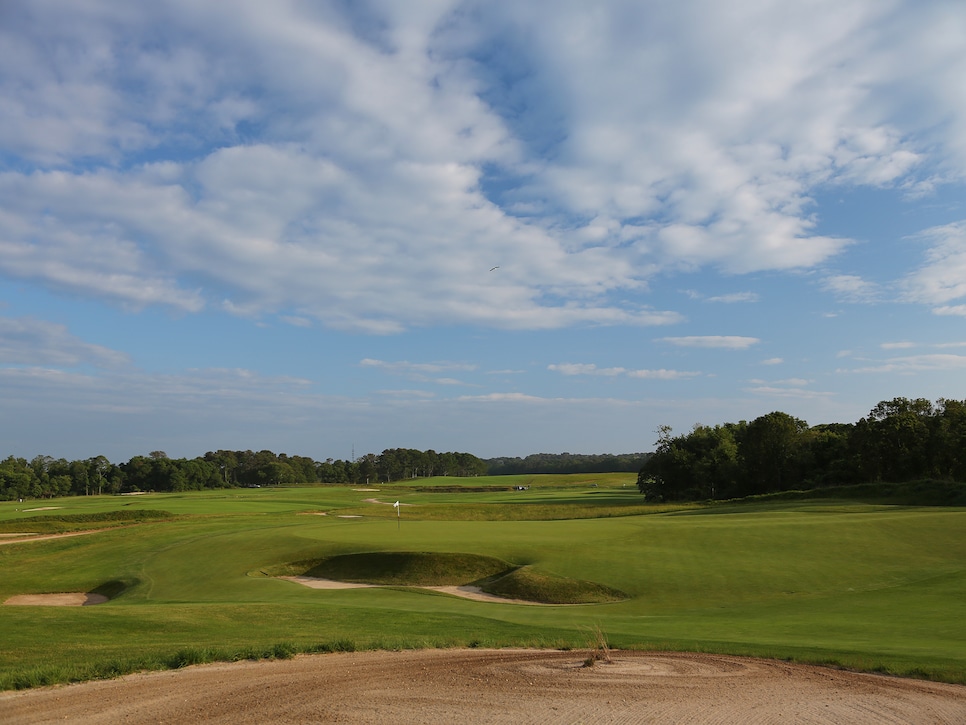 Overview
This is where golf architect Seth Raynor got his start. A civil engineer by training, he surveyed holes for architect C.B. Macdonald, who scientifically designed National Golf Links as a fusion of his favorite features from grand old British golf holes. National Golf Links is a true links containing a marvelous collection of holes. As the 2013 Walker Cup reminded us, Macdonald's versions are actually superior in strategy to the originals, which is why National's design is still studied by golf architects today, its holes now replicated elsewhere. Hard to fathom that National Golf Links of America was not ranked in the 100 Greatest from 1969 until 1985.
Awards
100 Greatest: Ranked 1967-1968 & since 1985.
2023-'24 ranking: 7th (highest)
Previous ranking: 8th.
Best in State: Ranked Top 5 in New York in 1989 & since 1993; Top 10 from 1983-1987 & 1991.
Current ranking: 2nd since 2015.
Watch our exclusive drone tour
Panelists
Ratings from our panel of 1,900 course-ranking panelists
100 GREATEST/BEST IN STATE SCORES
Reviews
1 / 12
Review
"National Golf Links is like a big chess board that you get to play with golf clubs. These are some of the crown jewels of their respective template holes and it requires you to think your way around the course. The layout is extremely dynamic, with a wide variety of blind shots and incredible green complexes. No two holes are similar and it feels like you've had 18 different experiences when you walk off the last green. The layout of the course is unique in that you go largely one direction out on the front 9 and straight back for the second nine, which makes the wind big factor in how difficult the two nines will play."
Read More
2022
2 / 12
Review
"One of the most fun and engaging rounds of golf someone can experience in the U.S. You are in awe from the first tee through to the 18th green. The brilliant template holes utilize this wonderful setting on the Peconic Bay. It is blatantly obvious this is a masterpiece that every architect hopes to learn from an emulate in their own work. "
Read More
2022
3 / 12
Review
"There are many superlatives in golf: Augusta National probably has the best set of greens, Pine Valley has the best collection of 18 holes, Merion has the best first-tee, etc. ... and you could say National Golf Links is the best walk in the world. The course starts off with a driveable par 4 showcasing its first, high-risk, high-reward hole. This is followed by the picturesque second hole (windmill) that can also be reached with a drive. Throughout the round, a player will be challenged with many of these decisions on how they want to attack each hole and is rewarded with good shots and penalized for their mistakes. The course is not overly difficult, but there are certainly spots to avoid at all costs. There are several blind tee shots to very generous fairways, and receptive greens that roll fast and true. A type of course that never gets boring and is always fun."
Read More
2022
4 / 12
Review
"A day at NGLA takes you back in time as history abounds at almost every moment. The Alps, Redan, Plateau, Cape, and Punchbowl template holes are amongst the best one will find at any MacDonald or Raynor designed course. Dramatic piece of land that moves up and down with significant elevation changes on a sandy soil site that provides views of the Peconic Bay, Bullhead Bay, Shinnecock Hills GC, and of course the iconic windmill located at the highest point of the course. Layout variety suffers a bit as all three of the Par 3's go the exact same direction. Quirky in that there are only three par 5's and three par 3's. All three par 5's are reachable and play on the short side. Par 4's and Par 5's tend to mostly dogleg to the left."
Read More
2022
5 / 12
Review
"I can't imagine a more fun golf course to play, with an incredible range of shot options on almost every stroke. The beauty of the course (specifically the closing stretch) is worth the trip alone. Oh, and definitely get a couple Rum Southsides on the patio after your round!"
Read More
2022
6 / 12
Review
"The course remains exceptionally enjoyable to play to plenty of shot options. Conditioning is firm and fast with rustic features around bunkers and the rough. Lives up to every exceedingly high expectation"
Read More
2022
7 / 12
Review
"If there is a better golf experience in America I havent played it."
Read More
2018
8 / 12
Review
"As old school golf as you can get. The course's defense are the undulating greens and chipping areas. You aren't forced to hit draws or fades off the tee, but once you get out of position the greens become even more severe. Very special place"
Read More
2018
9 / 12
Review
"One of the absolute best courses in the world. Amazing property and collection of golf holes. This is a special, special place."
Read More
2018
10 / 12
Review
"CBMacDonald,Seth Raynor. Enough said. The best 18 holes from Scotland. Amazing."
Read More
2018
11 / 12
Review
"This is probably the most historical club in the US. Playing this early gem is one of the great experiences in golf. Many of the classic hole designs are on display and every hole has something special to offer. It's a wonderful day from the clubhouse to the last putt."
Read More
2018
12 / 12
Review
"Not the most difficult or tournament-caliber course on Long Island, but this one is the most fun! The holes are quite varied and demand many different shots. Also the best lunch in golf is served at NGLA. Get ready for some lobster! This place is special."
Read More
2018
Readers
Collection of reviews from our readers
There are no reader ratings yet
Reviews
There are no readers reviews yet. Be the first to write a review.