1 / 7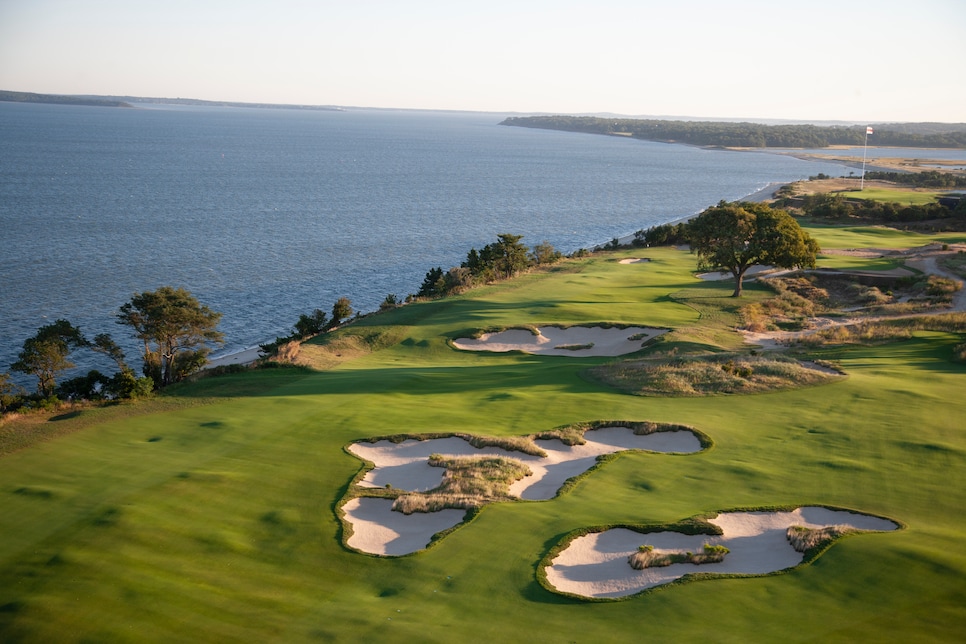 2 / 7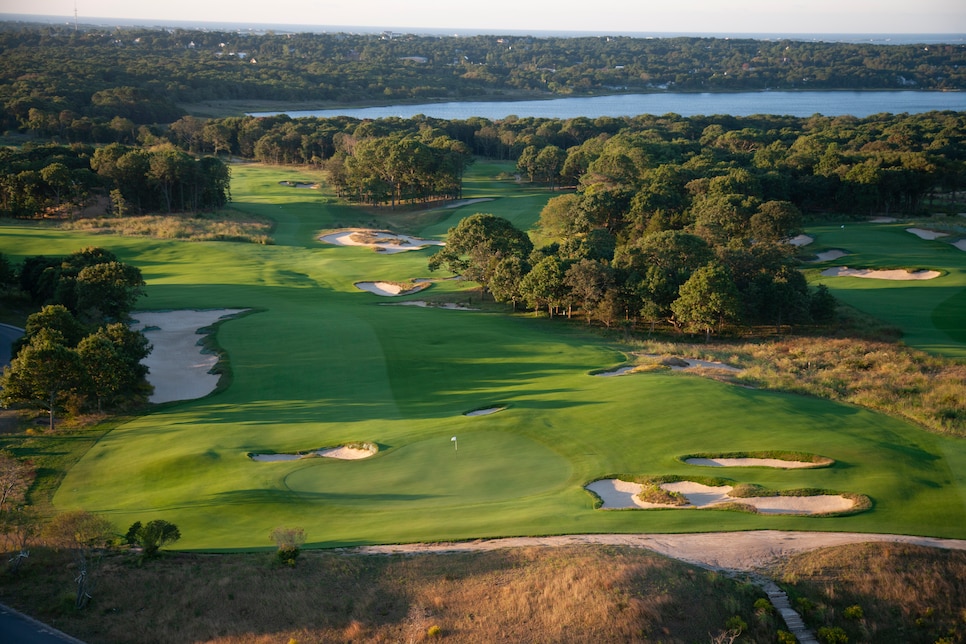 3 / 7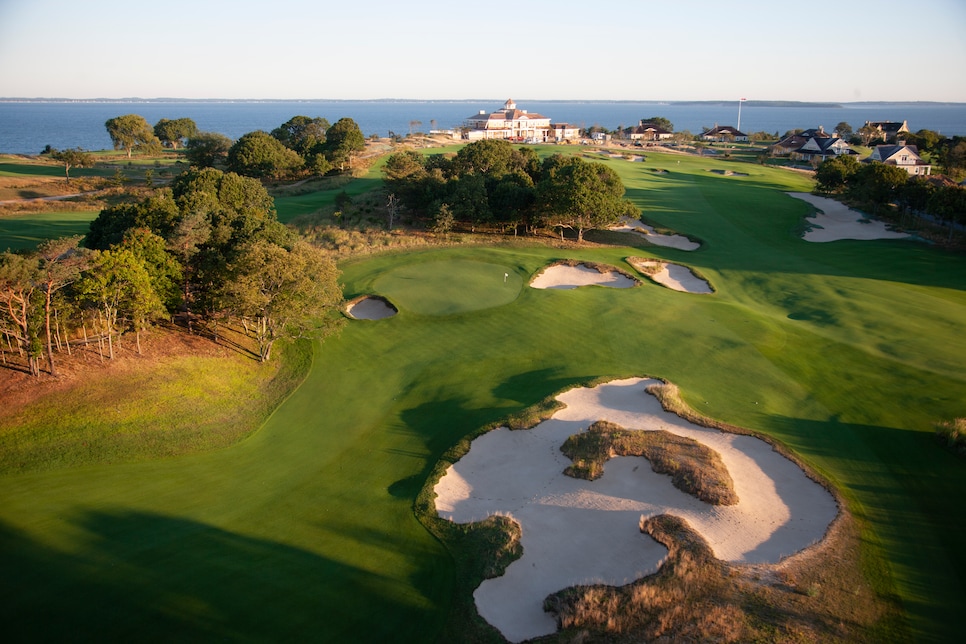 4 / 7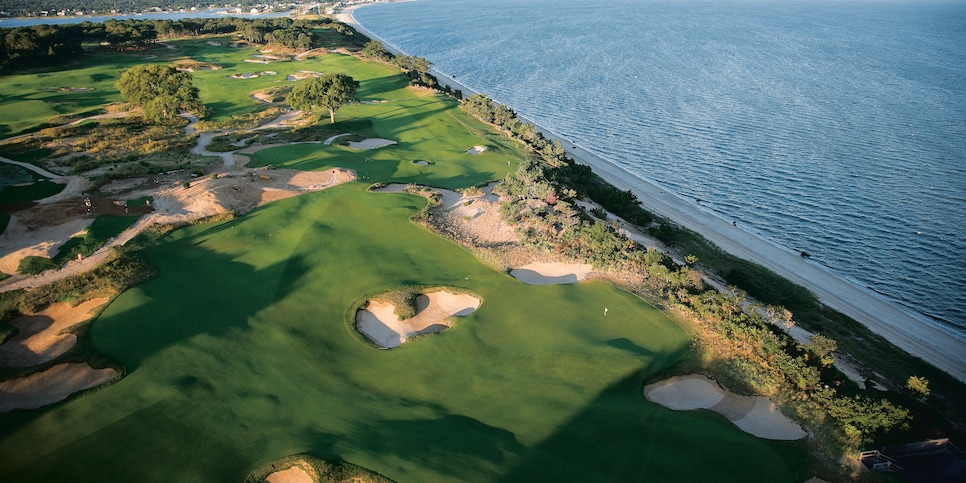 5 / 7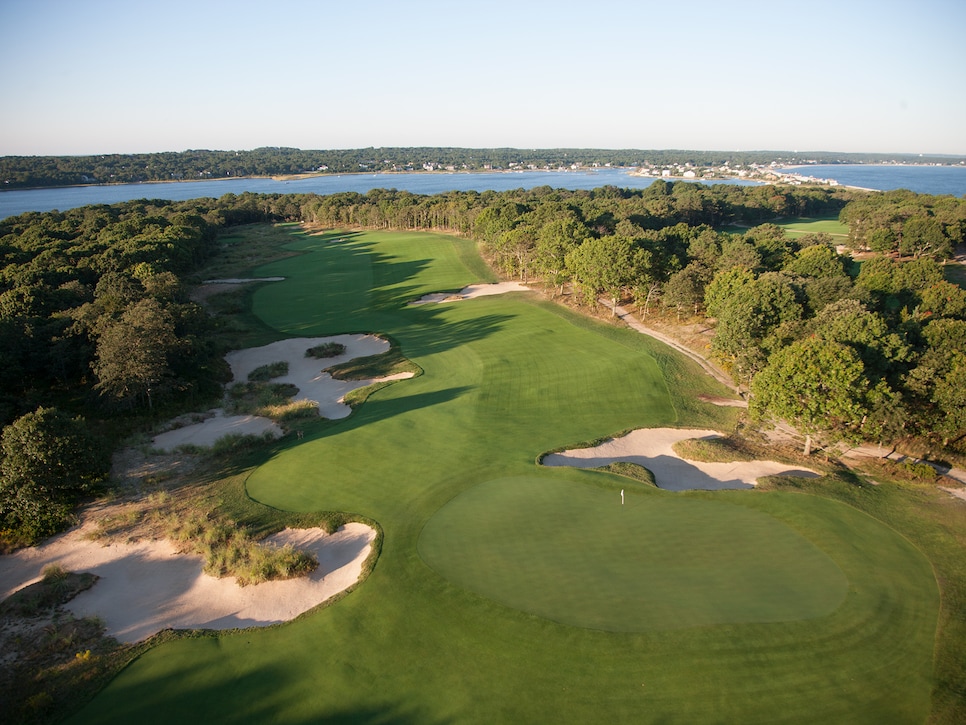 6 / 7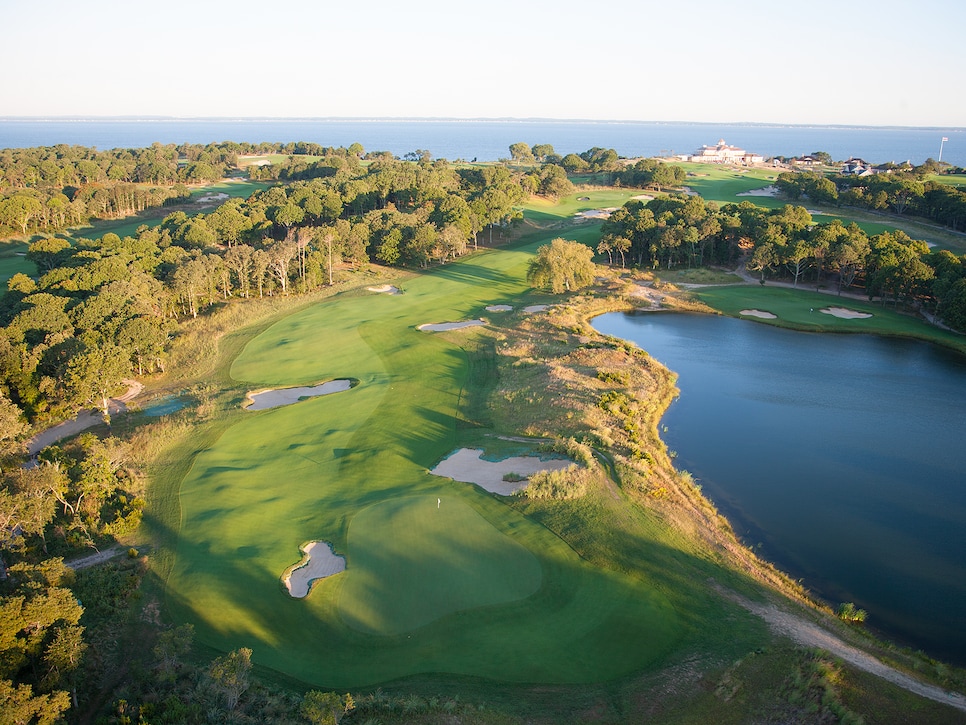 7 / 7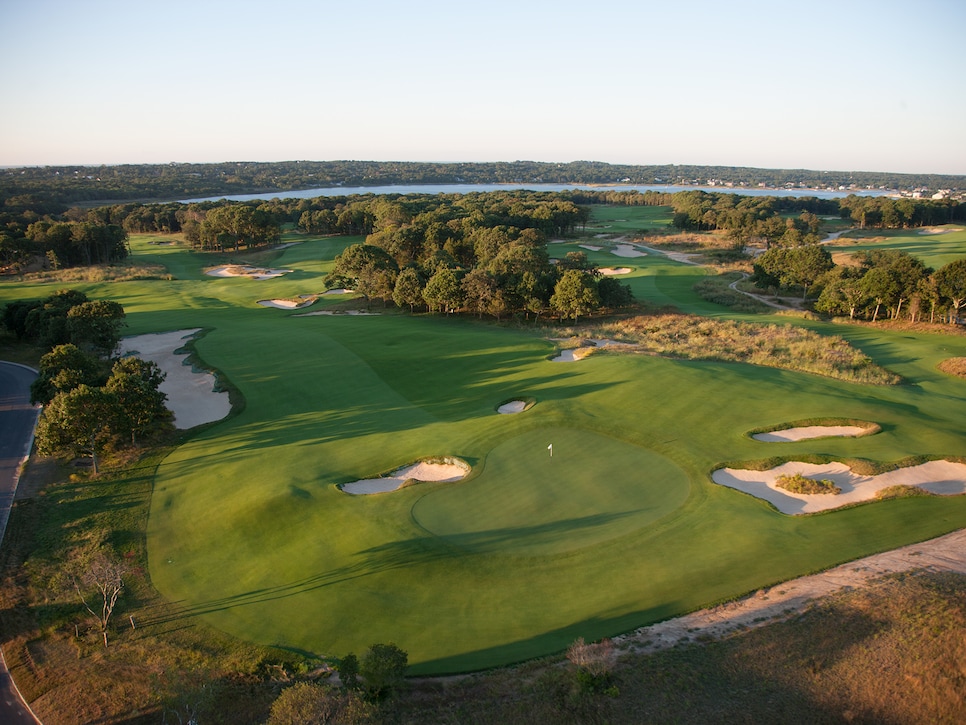 Overview
Not since Augusta National had the nation's greatest golfer teamed with one of the most highly regarded course architects on a design project. But the joint venture by Jack Nicklaus with Tom Doak at Sebonack was complicated by the fact that golfer Nicklaus was also an esteemed course architect in his own right, and the project sat right beside two American icons, Shinnecock Hills and National Golf Links. Some pundits have reduced Sebonack to "Tom's bunkers, Jack's greens," but in truth it's just the opposite. Doak convinced Nicklaus to go with small greens of sweeping contours and little imperfections the likes of which Jack would never have considered on his own. Meanwhile, Jack insisted that Tom tone down his usual ragged, jagged bunker faces to make them palatable to high-handicap club members. Sebonack hosted the 2013 U.S. Women's Open to great success.
About
Designer
Jack Nicklaus & Tom Doak
Awards
100 Greatest: Ranked since 2009.
2023-'24 ranking: 43rd.
Highest ranking: 38th, 2015-2016 & 2021-2022.
Best in State: Ranked Top 10 in New York since 2011.
2023-'24 ranking: 8th.
Previous ranking: 7th.
Panelists
Ratings from our panel of 1,900 course-ranking panelists
100 GREATEST/BEST IN STATE SCORES
Reviews
1 / 9
Review
"Sebonack is certainly one of the best golf courses that I have ever played. It offers an exciting round of golf with memorable holes throughout the golf course. It has one of the best starts in golf as holes 1-4 are a combination of fun, challenging and scenic only found at the best courses. Meanwhile, the inland holes between 5-7 are excellent holes that require different challenges of the golfer. The back 9 again has an incredible start between 10-13, with the 11th being one of the best par 4s that I have ever played. Meanwhile, holes 15-18 offer a great finish to the round, with the 18th obviously being one of the great finishing holes in all of golf. "
Read More
2022
2 / 9
Review
"I was uncertain as to how the Doak and Nicklaus design elements would mesh and, in general, I thought the two worked well together. However, it wasn't perfect. First, the relatively small greens were odd for a course located in a windy, oceanfront area. Second, and much more troublesome, is the only hole on the golf course that I would criticize - the odd 8th hole. The golf course flows so well from hole to hole and really feels natural, except for the 8th hole, whose long carry over a pond just doesn't fit with its surrounding holes. Hopefully, the club renovates the hole so that it can be with Pine Valley, as the only course that I have ever played without a bad hole."
Read More
2022
3 / 9
Review
"Fantastic scale to the property, with some terrific holes (11,12). The 13th as a par 5 is likely the weakest on the course, with limited options on the approach and very short for a championship course's standards. Very challenging course overall. Stout off the back tees with plenty of challenge on and around the greens. Long irons get a work-out! #2 is a phenomenal par 4 and perhaps the best on the course. Love the strategy off the tee and then one must hit a solid mid iron to a treacherous green with hard left to right slope. Limited options off tees, due in part to the huge length of the course and generous landing areas. Despite recent changes, the course lacks fluidity and identity."
Read More
2022
4 / 9
Review
"Architects seem to really get the routing and the use of land right with the great variety between dogleg right "
Read More
2022
5 / 9
Review
"Sebonack is a beautiful property and features a great layout. The collection of par 3's are terrific and it features some scenic approach shots, particularly on the 1st and 11th holes, that feature the sound as a backdrop. The tee shot on 18 is epic, begging you to play into the 2nd fairway to avoid the water left. The layout is sufficiently challenging but a handful of the greens need to be softened/flattened. The greens often roll too fast for the amount of undulation. Depending on pin locations, decent approach shots can result in a nearly impossible 2-putt. Overall this is a terrific property with a great golf course that could be even better with some changes to the greens."
Read More
2023
6 / 9
Review
"Sebonack is worthy of its neighborhood, which is a strong compliment. The Doak/Nicklaus combination produced a tough test with some wild greens."
Read More
2018
7 / 9
Review
"Beautiful place. Crazy greens but fun to hang out and enjoy the view."
Read More
2018
8 / 9
Review
"Excellent test of golf. Superb service and experience. Nestled next to Shinnecock and NGLA. Magnificent clubhouse."
Read More
2018
9 / 9
Review
"This course is as good as it gets. It has already hosted a Women's US Open, and I'm sure will be host to many others. The club house is spectacular from top to bottom. The food is the equal to any 5 star restaurant. Once you finish your round you'll realize why Sebonac carries such a hefty membership fee. And if you think you saw a celebrity or tour player, you probably did. If you get the invite, call in sick and bring a pocketful of cash. You'll need it if you are paying your own way. But, it's worth every penny."
Read More
2018
Readers
Collection of reviews from our readers
There are no reader ratings yet
Reviews
There are no readers reviews yet. Be the first to write a review.