Shinnecock Hills Golf Club
Southampton, NY • Private
1 / 6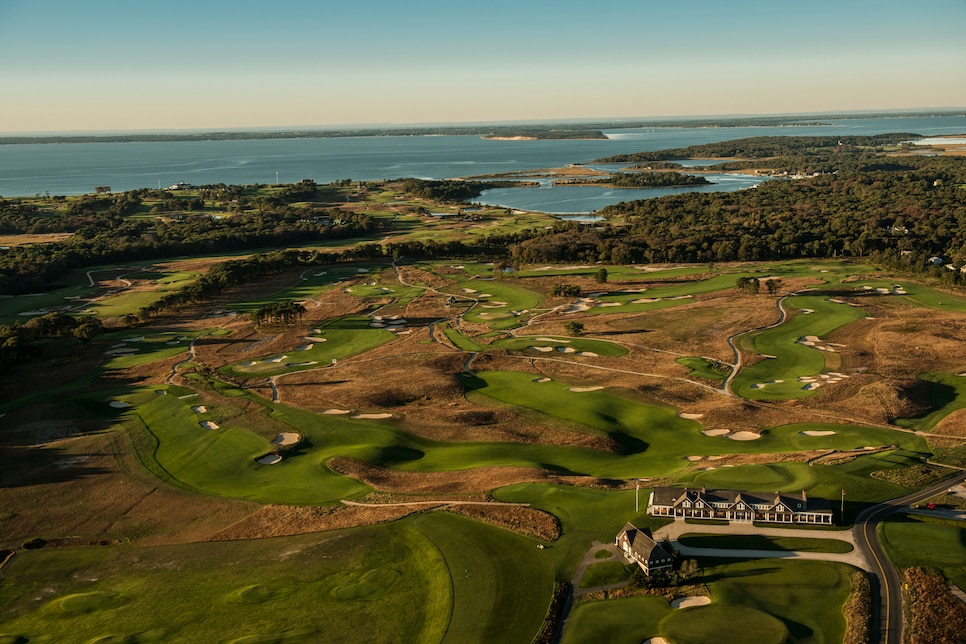 2 / 6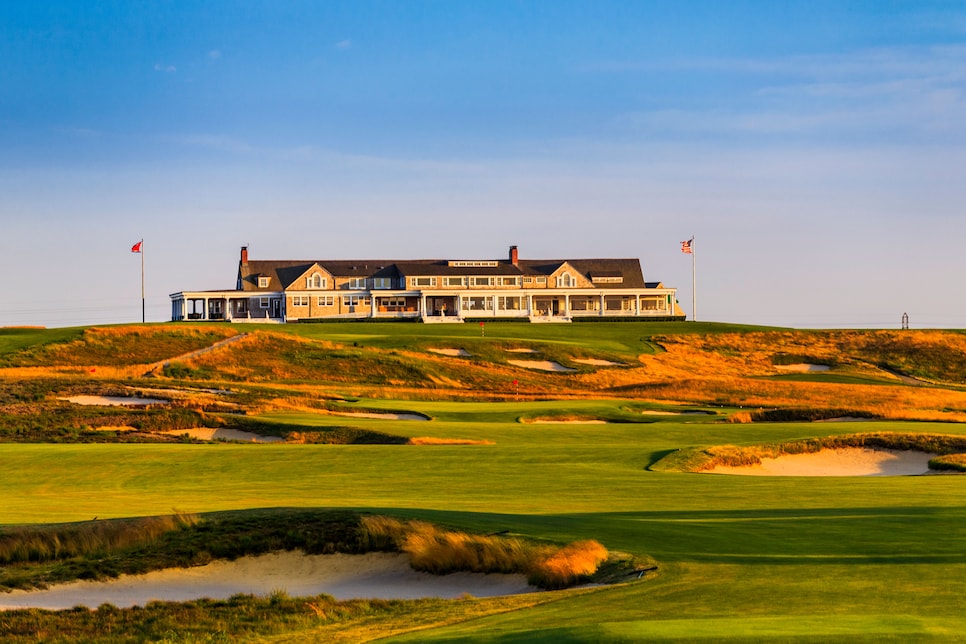 Copyright USGA/John Mummert
3 / 6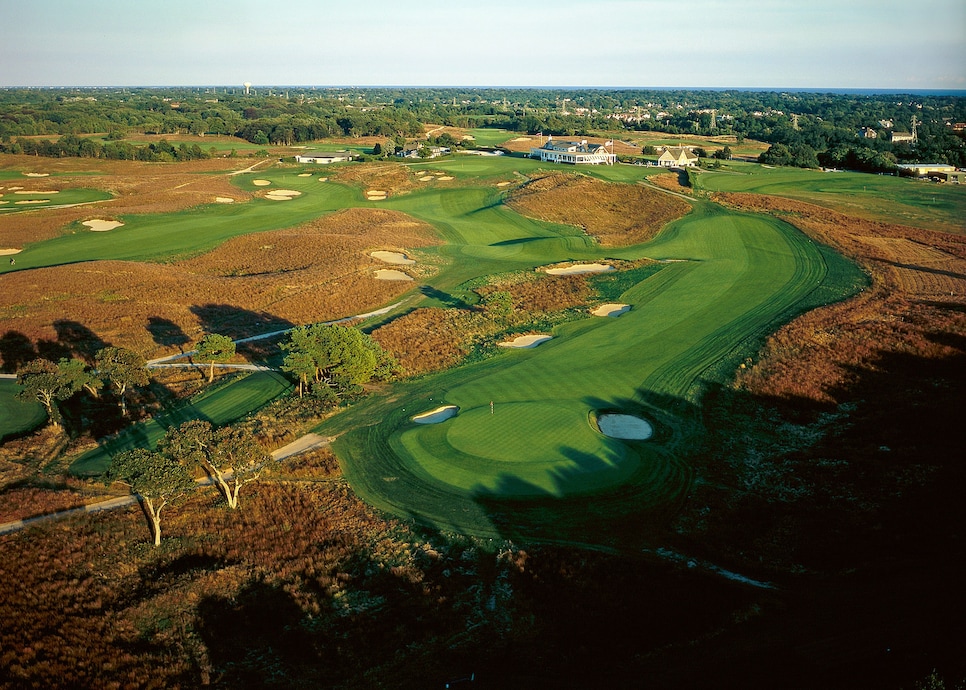 4 / 6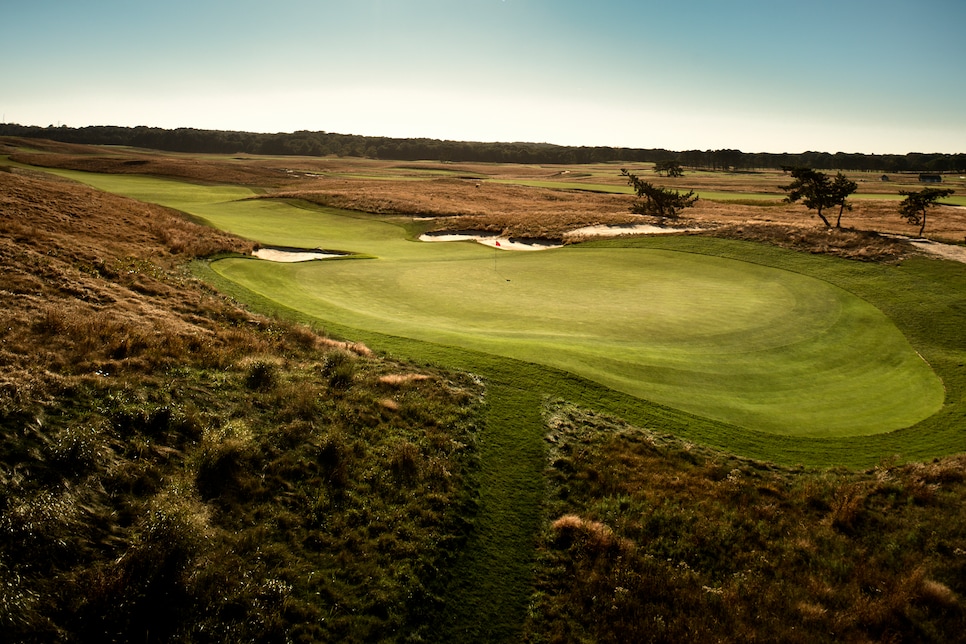 5 / 6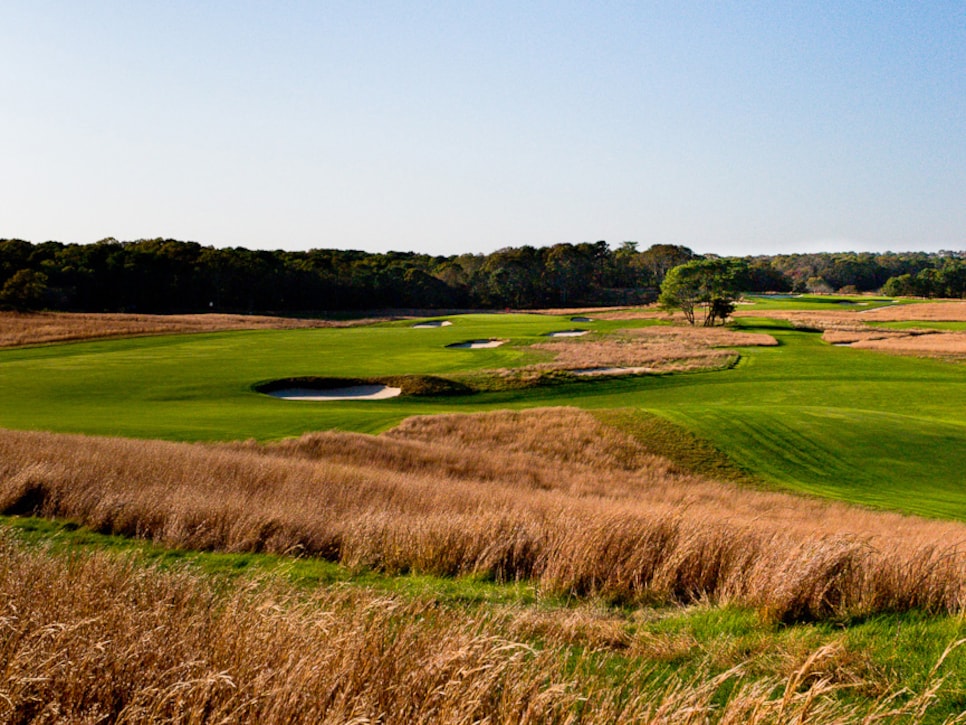 Joe Raynor/Courtesy of Shinnecock Hills GC
6 / 6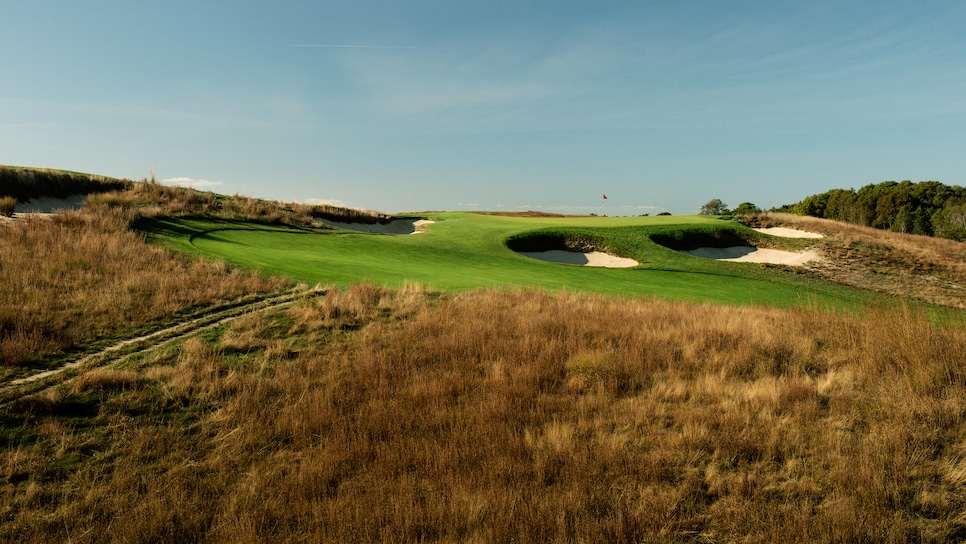 Overview
Generally considered to be the earliest links in America, heavily remodeled by C.B. Macdonald, then replaced (except for three holes) by William S. Flynn in the early 1930s, it's so sublime that its architecture hasn't really been altered for nearly 50 years. Most trees that once framed many holes have been removed, and in 2012, the team of Bill Coore and Ben Crenshaw did make a few changes, mostly green expansions and new mowing patterns, to prepare Shinnecock for the 2018 U.S. Open, won by Brooks Koepka. Shinnecock will again host the U.S. Open in 2026.
Awards
100 Greatest: Ranked since 1967.
2023-'24 ranking (and previous): 4th.
Highest ranking: 2nd, 2007-2008.
Best in State: Ranked Top 5 in New York since 1977.
Current ranking: 1st since 1991.
Watch our exclusive drone tour
Panelists
Ratings from our panel of 1,900 course-ranking panelists
100 GREATEST/BEST IN STATE SCORES
Reviews
1 / 6
Review
"I have Shinnecock ranked especially high for shot options and character. It felt as though every hole had multiple angles or options off the tee with appropriate degrees of risk reward. Nowhere is this better represented than the 10th hole, where depending on distance and angle you could be left 100 yard difference in approach shot. Coming into the uphill approach, the option is a bit of pick your poison: challenge the front half of the green and risk coming back down the hill, or add a little extra club and risk going off the back. These options and decisions are persistent throughout the round. From a character standpoint, there are very few golf courses in America as unique and profound, not only for its era but for any era. Each hole stands out yet blends naturally into the surrounding terrain/fescue. The fairways were perfectly firm and the course was perfectly maintained. The greens were extremely true—not as fast as other top courses with the possibility of high wind—but a challenging test nonetheless."
Read More
2022
2 / 6
Review
"Excellence in its simplicity. It's big, brawny and in your face. It shows its beauty from the first tee and the expanse of the property that the routing will take you. My favorite hole was the infamous 11th par 3; brilliant in how a short par 3 can be so devilish and require shotmaking and luck at the same time. Along with the 6th, 11th, #9, #17, #18 to name a few. The tee shot into the setting sun on 17 was memorable. Conditioning is exceptional but not over the top, which fits perfectly with the venue."
Read More
2022
3 / 6
Review
"Everything about the course is right in front of you from the first tee. There is nothing to hide, it simply asks you to hit good golf shots and be smart around the greens. The presence of wind easily can be a 5+ shot swing, but on a calm, sunny day a stroll around Shinnecock is a treat and what good golf is all about."
Read More
2022
4 / 6
Review
"Basically a perfect course. Not a weak hole out there, with quite a few world class ones. Iconic clubhouse with a special feel."
Read More
2018
5 / 6
Review
"This is as good as it gets in America. The course has the feel and atmosphere of the best old courses in Ireland or Britain. The clubhouse is a classic. Walking this place with a knowledgeable caddy is one of the great experiences in golf."
Read More
2018
6 / 6
Review
"Golf Heaven! Simply one of the finest golf experiences to be had in the United States, if not the world."
Read More
2018
Readers
Collection of reviews from our readers
There are no reader ratings yet
Reviews
There are no readers reviews yet. Be the first to write a review.