Best in State
The best golf courses in Iowa
For a state its size and its location, Iowa saw more than its share of the profession's top designers pass through in the 1910s and 20s. Donald Ross, Charles Alison, Tom Bendelow, William Langford and Perry Maxwell all built courses in the state, many of which evolved into treelined parkland courses that would feel at home in Chicago, Cleveland, St. Louis or Minneapolis. It's a modern course, however—Keith Foster's sprawling Harvester between Des Moines and Cedar Rapids—that best captures the essence of the open Iowa landscape with broad, billowing fairways that ride though fields of wavy grasses.
Below you'll find our 2023-'24 ranking of the Best Golf Courses in Iowa.
We urge you to click through to each individual course page for bonus photography, drone footage and reviews from our course panelists. Plus, you can now leave your own ratings on the courses you've played … to make your case why your favorite should be ranked higher.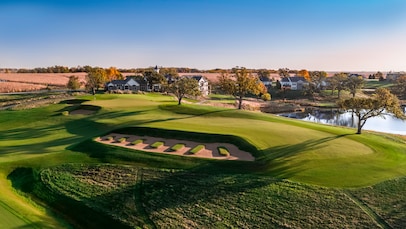 Though barely two decades old, The Harvester Club has led an adventurous life. It came into the world at the end of the 1990s as course of its time: that is, an upscale daily-fee design 30 minutes northeast of Des Moines with snaking fairways and round, modern-looking bunkering. A bunker renovation in 2010 began to alter their character, roughing up the edges and giving the course a more rustic look. In 2017, the owners reversed course and took the club private, hiring original architect Keith Foster to remove trees to better highlight the site's hills and prairie terrain, and to revamp the holes with new tees and wider, less snaking fairways. Foster also reimagined the course as a paean to early 20th century architecture, constructing more squared-off greens, shifting new flat-bottomed grass-faced bunkers to more interesting and impactful locations, and adding thematic riffs on a Road Hole green, a Tillinghast-inspired Hell's Half Acre, a Short Hole and an Oakmont-like Church Pews bunker.
View Course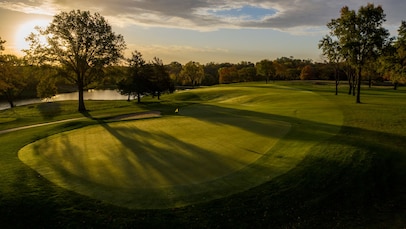 Davenport Country Club architect Charles Alison might have been the most traveled architect of his era. He began working with Harry S. Colt around 1908, then officially partnered with him after World War I designing courses in the U.K. and throughout Europe. He handled all the design and oversight work for their North American courses in the 1920s, worked extensively in Japan in the 1930s, and continued to build courses in Australia, New Zealand and South Africa. His design at Davenport, opened in 1924, is among his finest American work alongside Milwaukee Country Club (ranked 86th on America's 100 Greatest Courses), Kirtland near Cleveland and Burning Tree outside Washington D.C. The course sits on a beautiful, ruptured piece of land near the Mississippi River with holes bisected by streams and Alison's calling cards, large, open-faced bunkers. Designers Ron Forse and Jim Nagle have kept the course true to its original details.
View Course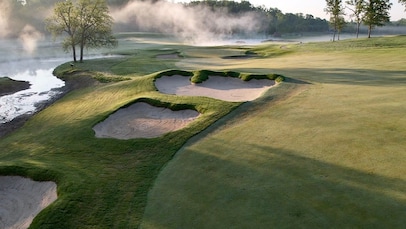 For decades, Cedar Rapids Country Club had the feel of a classic parkland design, with sturdy rough bordering narrow, tightly tree-lined fairways. That began to change in 2014 when veteran architect Ron Prichard and then associate Tyler Rae were hired to renovate the course. Leaning into the tenets of its 1914 Donald Ross design (Ross had remodeled a course Tom Bendelow originally laid out), they thinned the forests, widend fairways and greens and rebunkered significant portions of the course. That got Cedar Rapids partly back to looking like it did 100 years ago. A major derecho--a system of violent, sweeping storms--in 2020 did the rest of the job by clearing out hundreds of remaining trees and damaging other parts of the property. Ultimately it was a benefit, once stiched back together, as holes that were previously buttoned up in dense woods now ramble through lovely portions of meadow and prairie.
View Course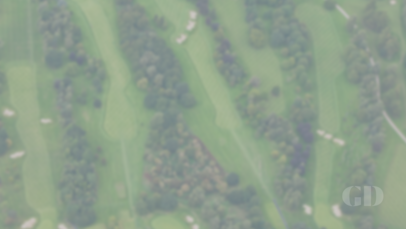 Private
West Des Moines, IA
View Course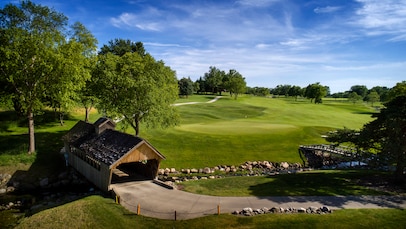 Private
West Des Moines, IA
View Course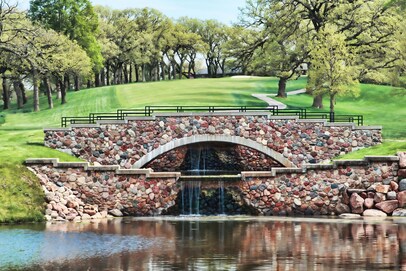 Located on a beautiful property cut with ravines and depressions in south Des Moines, Wakonda is a textbook example of what happens when golf courses age: they tend to get more narrow, overgrown, restricted by trees and grasslines, and lose the character that made them exemplary in their day. Wakonda was built by William Langford, a master of the Classical Era, but little of his architectural expression remains. A major renovation by Tyler Rae beginning in 2023, however, will reestablish his principles and style, namely large plateau greens, steepfaced bunkers cut into their bases and more spacious fairways that set up strategic driving lines off the tee. Wakonda is well-respected now, but the restorative work could push the course into the top two or three in Iowa.
View Course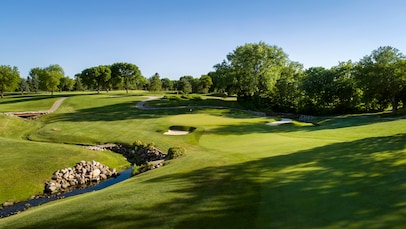 Private
West Des Moines, IA
View Course