1 / 6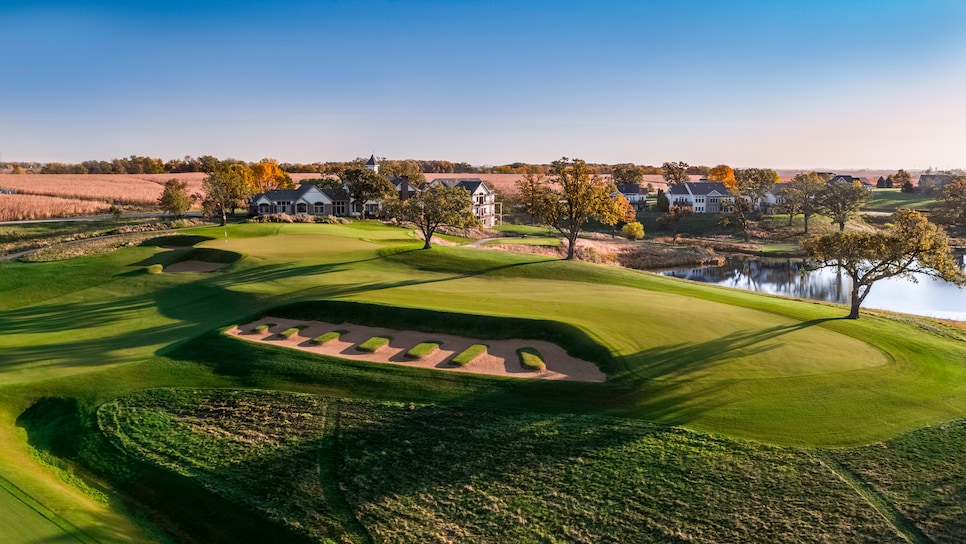 Premier Aerials/Courtesy of the club
2 / 6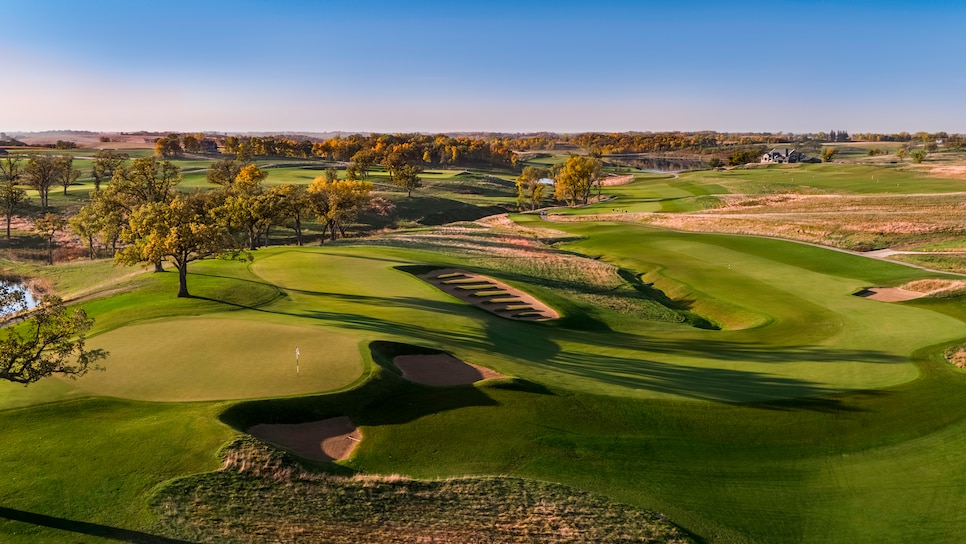 Premier Aerials/Courtesy of the club
3 / 6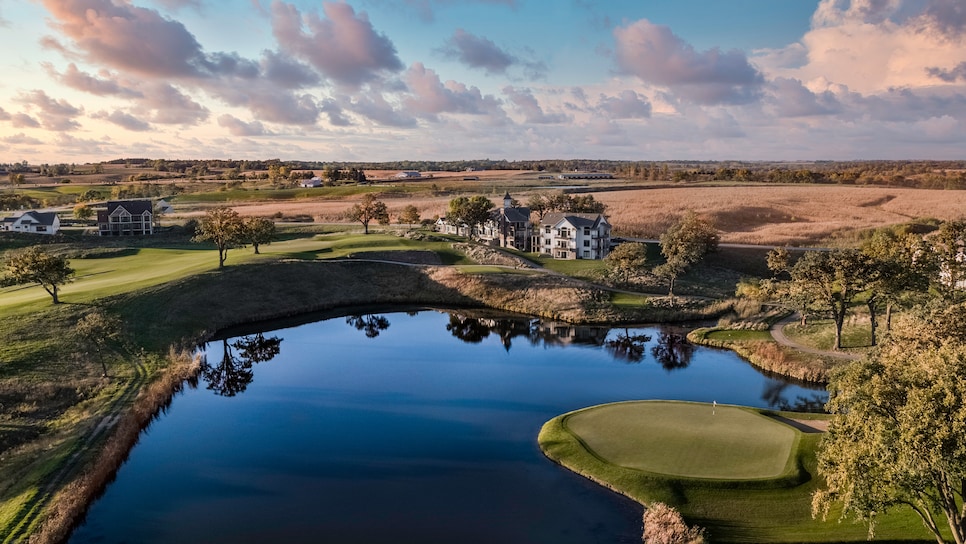 Premier Aerials/Courtesy of the club
4 / 6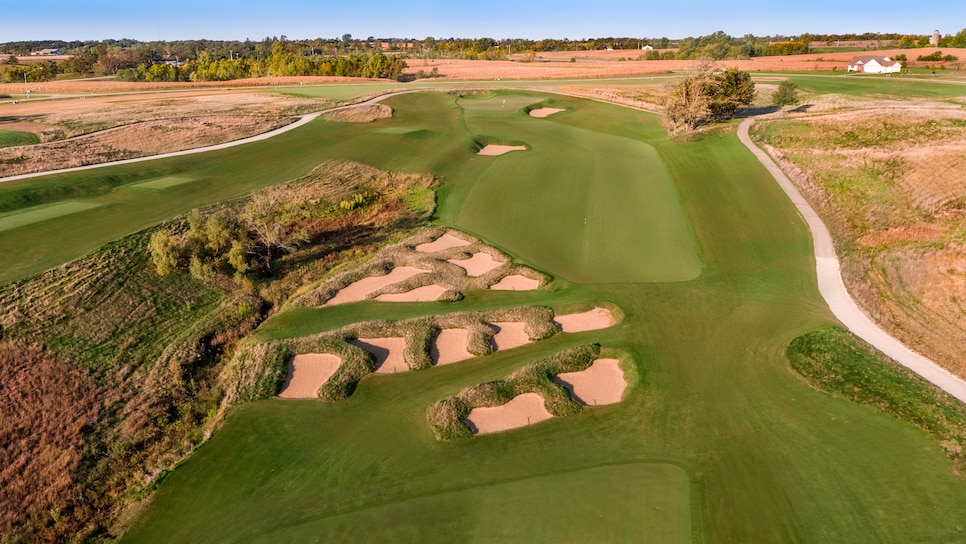 Premier Aerials/Courtesy of the club
5 / 6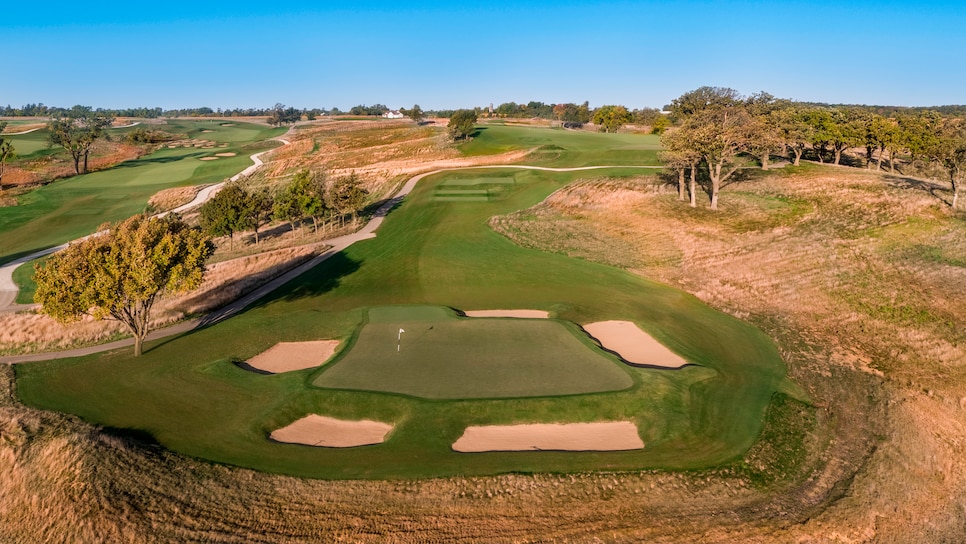 Premier Aerials/Courtesy of the club
6 / 6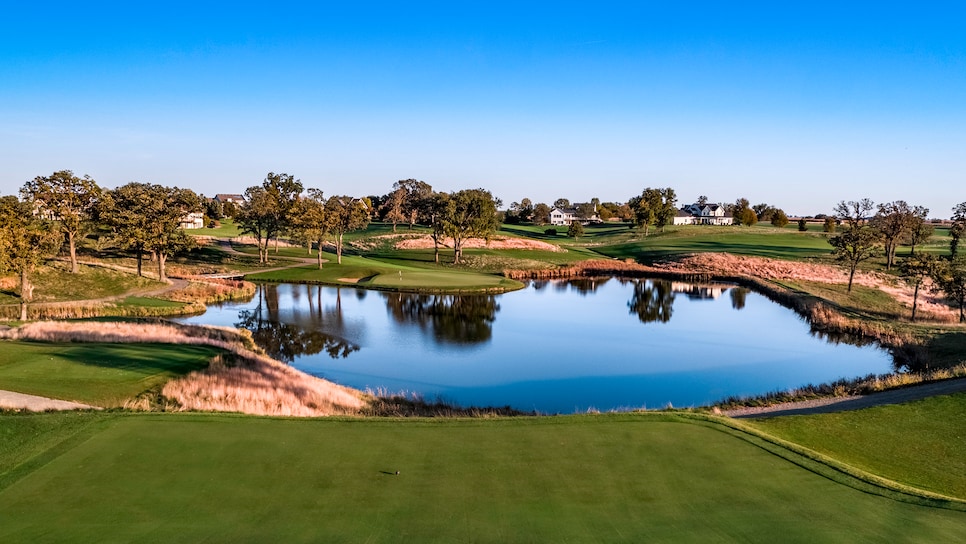 Premier Aerials/Courtesy of the club
Overview
Though barely two decades old, The Harvester Club has led an adventurous life. It came into the world at the end of the 1990s as course of its time: that is, an upscale daily-fee design 30 minutes northeast of Des Moines with snaking fairways and round, modern-looking bunkering. A bunker renovation in 2010 began to alter their character, roughing up the edges and giving the course a more rustic look. In 2017, the owners reversed course and took the club private, hiring original architect Keith Foster to remove trees to better highlight the site's hills and prairie terrain, and to revamp the holes with new tees and wider, less snaking fairways. Foster also reimagined the course as a paean to early 20th century architecture, constructing more squared-off greens, shifting new flat-bottomed grass-faced bunkers to more interesting and impactful locations, and adding thematic riffs on a Road Hole green, a Tillinghast-inspired Hell's Half Acre, a Short Hole and an Oakmont-like Church Pews bunker.
About
Designer
Keith R. Foster, ASGCA
Awards
Second 100 Greatest: Debut appearance on our national rankings.
2023-'24 ranking: 197th.
Previous ranking: Not ranked.
Highest ranking: No. 197, 2023-'24.
100 Greatest Public: Ranked for 16 years from 2003-'18. Highest ranking: No. 21, 2005-'06.
Best in State: Ranked first, 2003-'10 and since 2013. Ranked second, 2011-'12.
Panelists
Ratings from our panel of 1,900 course-ranking panelists
100 GREATEST/BEST IN STATE SCORES
Reviews
1 / 3
Review
"Fastest greens I've ever play. Whole course was in excellent condition. Very tough test."
Read More
2021
2 / 3
Review
"Very good routing and great design variety with no two holes alike. There are a number of memorable holes and more elevation change than expected. Conditioning was excellent. It can be as challenging as you want it to be. Widely exceeded my expectations."
Read More
2018
3 / 3
Review
"One of the best public courses in the country."
Read More
2018
Readers
Collection of reviews from our readers
There are no reader ratings yet
Reviews
There are no readers reviews yet. Be the first to write a review.