Courses
The best golf courses you can play in the Washington, D.C. area
In a few years, the public golf scene in Washington, D.C., is likely to get a serious facelift. The National Links Trust, a nonprofit dedicated to protecting municipal golf, has signed a 50-year lease to operate three historic courses that have suffered from poor conditioning in recent years—East Potomac, Rock Creek and Langston. The long-term plan includes the renovation or rebuilding of each course as well as capital projects to help improve infrastructure and aesthetics.
Until then, however, D.C. golfers must travel outside the city to find the best public options in the area. Higher-end daily-fee options are available in Maryland and northern Virginia if you're willing to drive half an hour outside the city.
Included in this collection of the best courses you can play in the Washington, D.C., area is a college course with great value, a layout with replicas of famous holes and a historic muny with terrific views of the National Mall. We considered courses that are within a 45-minute drive from the city.
Scroll down for the complete list of the best public courses in the D.C. area. We urge you to click through to each individual course page for bonus photography, drone footage and reviews from our course panelists. Plus, you can now leave your own ratings on the courses you've played.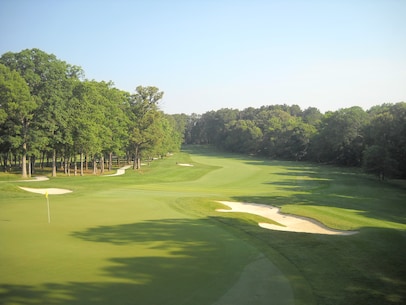 Situated on the western edge of the University of Maryland campus and just north of Washington, D.C., the university's golf course is a great option for both students and those looking to get out of the city for a round. The George W. Cobb design starts strong, with several uphill approaches that play to greens with false fronts. Most holes are tree-lined, though the fairways are generous. With $50 rates on weekdays, the University of Maryland Golf Course is a great deal in the D.C. area.
View Course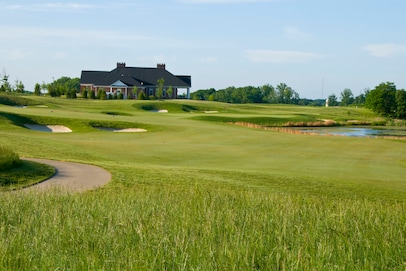 About 20 miles southwest of Washington, D.C., Laurel Hill is a scenic layout that plays over undulating terrain. The course has terrific bunkering and typically gets high marks from our panelists for being in good condition. The Bill Love design hosted the penultimate U.S. Amateur Public Links in 2013.
View Course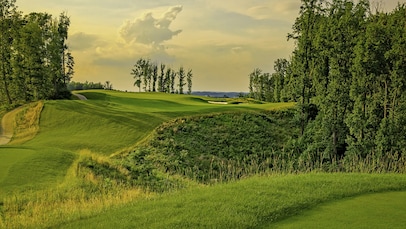 This Jack Nicklaus design boasts a series of challenging holes that require proper shot selection through varying landscapes, including navigation over the river bluffs. It is the only publicly accessible Nicklaus design in Northern Virginia, just 30 minutes south of the nation's capital.
View Course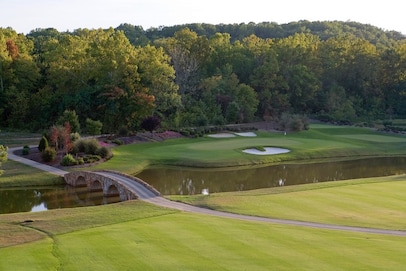 The aptly named Renditions course features replica holes from host courses of all four men's major championships. About 40 minutes east of Washington, D.C., Renditions opens with a replica of The Country Club's 17th hole, which played a pivotal role in Francis Ouimet's 1913 U.S. Open victory. All three holes of Augusta National's Amen Corner are included on the front nine, though the replica of the par-3 12th is a little gentler, with a softer slope short of the green. The replica of the island-green 17th at TPC Sawgrass is impressively similar to the original, featuring the same prominent slopes and lone tree in the water to the right.
View Course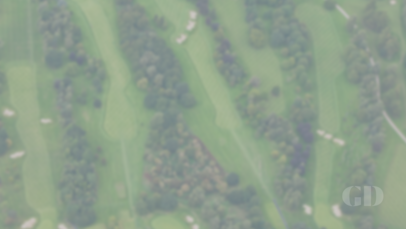 There is great layout variety at Blue Mash, an Arthur Hills design located about 45 minutes north of Washington, D.C., with some wide-open holes and others that are tighter and tree lined. Approach play is important at Blue Mash, as many greens are quite small and have a decent amount of undulation. Runoff areas around the greens and tall-lipped bunkers will test your short game. The course features a 9,000 square-foot practice putting green, as well as a grass driving range and short game practice area.
View Course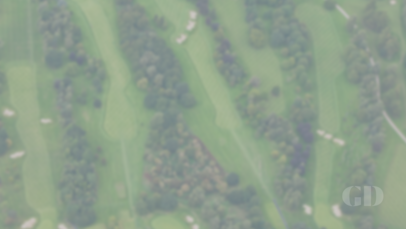 There are plenty of elevation changes at Enterprise Golf Course, less than 30 minutes outside Washington, D.C., presenting a variety of shots for an affordable public course. There are few fairway bunkers, and the fairways are quite wide, but should you miss them, thick trees will complicate your approach. Carts are required if you play on weekend mornings. You can play on weekday afternoons for $30, making Enterprise one of the best values in the D.C. area.
View Course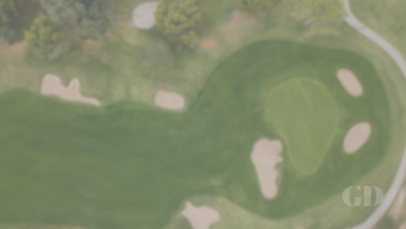 Westfields Golf Club is a great escape for D.C. golfers—the secluded setting is a Certified Audubon Cooperative Sanctuary, and there are no homes on the course. The tree-lined Fred Couples design is about 40 minutes west of the nation's capital. Higher handicaps should consider playing the forward tees, as there are quite a few forced carries off the tee over rough and hazards. The course has a large driving range and a short game practice area as well, making it a great option for those looking to get some practice in before or after the round. If you're not playing the course, you can purchase a daily range pass for unlimited balls for the day.
View Course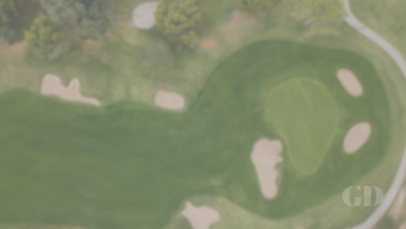 Public
Upper Marlboro, MD
Oak Creek Golf Club, about 30 minutes east of Washington, D.C., opened in the early 2000s as a private club. Yet in 2013, the course underwent significant renovations to make the layout more player-friendly, and it reopened in 2015 as a public layout. The tree-lined course plays over rolling terrain and has large undulating greens that can leave players with difficult two-putts.
View Course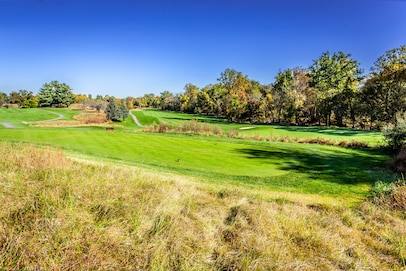 If you play the proper tees at Northwest Golf Course, the layout is great for beginners and higher handicaps. The length is the main challenge at Northwest, located about 45 minutes north of Washington D.C.—the back tees are just under 7,400 yards. There are 27 holes at Northwest, and the driving range has 41 stalls, 20 of which are covered and heated, making it a great option for D.C. golfers looking to get out for a round or practice.
View Course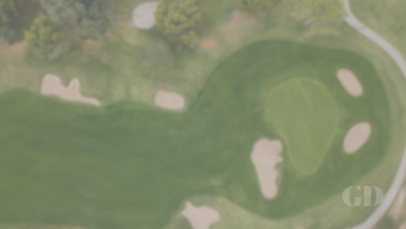 Public
Upper Marlboro, MD
Water comes into play on numerous holes at Lake Presidential, which plays around a narrow, winding lake. The landing areas are generous, with many fairways canted towards the middle. The public course just over 30 minutes from Washington, D.C., will test your short game—many of the greenside bunkers are quite deep and the greens are undulating. With weekday rates around $50, Lake Presidential is a solid public option for D.C. golfers.
View Course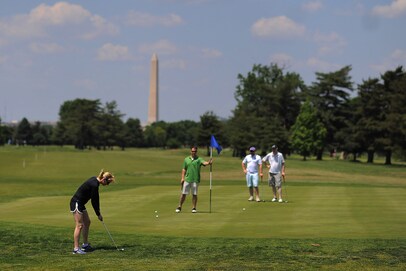 Dating back to the 1920s, East Potomac has long been a fixture in our nation's capital, offering accessible public golf with stunning views of the Washington Monument and Jefferson Memorial. Sitting on the Potomac River across from Reagan Airport, East Potomac hosted the second edition of the U.S. Amateur Public Links in 1923. The National Links Trust, a nonprofit dedicated to restoring the nation's preeminent municipals, has recently made a multi-million-dollar investment in Washington, D.C.'s three premier public layouts, including East Potomac.
View Course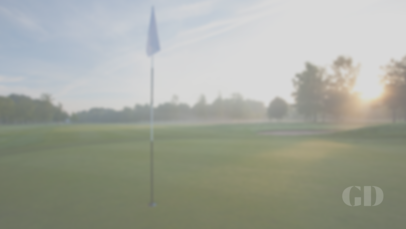 Situated about 40 minutes north of Washington, D.C., Hampshire Greens is a municipal course owned by Montgomery County. Unlike some nearby courses which have Bermuda grass fairways, Hampshire Greens has bentgrass on the fairways, tees and greens. Though the course can be visually intimidating, with trees lining most holes, the landing areas play wider than they appear, as large shoulders on the edges keep wayward shots in play. Higher handicaps should make sure they play the proper tees, as the par 3s have forced carries over fescue, depending on which tees you pick.
View Course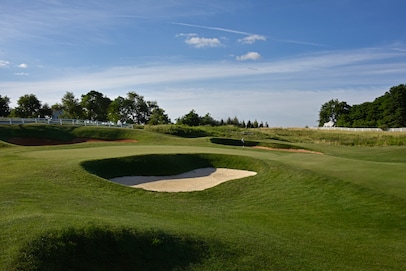 For D.C.-area golfers willing to drive about 50 minutes outside the city, the Gary Player-designed Raspberry Falls is a great option. The course plays over rolling terrain and has a good amount of elevation change. The course underwent a recent renovation to add revetted bunkers, which now resemble the daunting pots of Scottish links.
View Course