Travelers Championship
Zac Blair's Travelers preparation was ridiculous and aspirational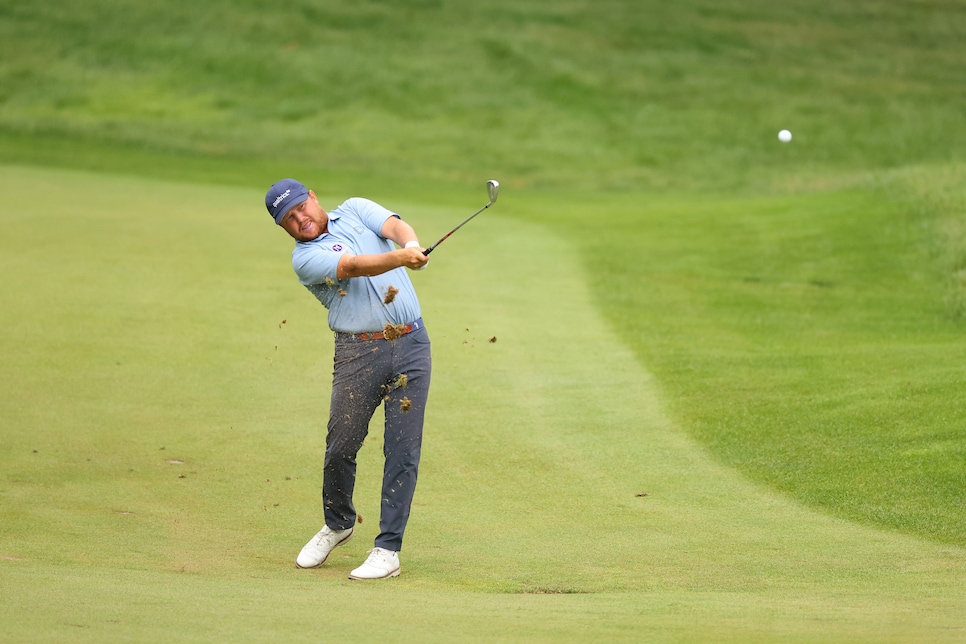 CROMWELL, Conn. — Zac Blair is in contention at the Travelers Championship following back-to-back rounds of 65 at TPC River Highlands. Blair, 32, is playing on a medical exemption, and it's mostly been a rough go this season, making just six cuts in 16 starts. So for those wondering wondering what has spurred his performance through two days in Cromwell, the answer is both absurd and aspirational:
The man took an early-week golf trip.
Speaking to the media Friday afternoon after his second straight 65, Blair was asked about his work on The Tree Farm, a course he helped bring to life in Aiken, S.C., and if that endeavor has helped reignite his passion for the game. Blair's response revealed that his preparation for TPC River Highlands involved a few detours before his arrival.
"Yeah, it's funny. My first handful of the years out on the tour I would go and try and play a few places," Blair said. "That was part of the process for me of figuring out what makes places good and seeing great golf courses and clubs. I kind of stopped doing that a little bit the last handful of years. Obviously didn't play for a couple years, and this year I've just been really kind of at the tournament course.
"And funny enough, this week kind of went on a little bit of a heater. Played Eastward Ho! before we came in and Fishers Island on Tuesday, and then played Winged Foot on Wednesday. So, I just love playing golf, and love seeing cool places so it's been fun to do something like that again."
Eastward Ho!, Fishers Island and Winged Foot! Those are three courses golfers spend a lifetime trying to play with most never getting that chance. Blair knocked them all off in a three-day span. We can only guess Friar's Head and Myopia Hunt Club didn't make the cut.
Clearly that bucket-list itinerary has put Blair in the right mindset, making just one bogey through his opening 36. It's also somewhat crazy that he's been able to play as well as he has, given he didn't get any practice rounds in at the actual tournament site.
Conversely, after playing those tough tracks, River Highlands probably seems like a pitch-n-putt.