Instruction
Why pros are grinding over their driving—again—this week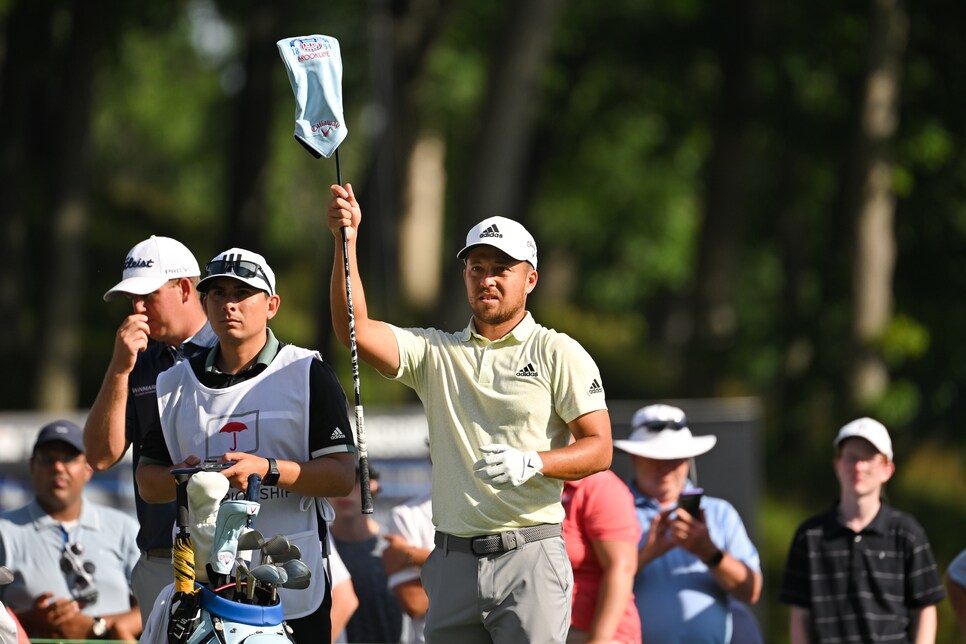 The Travelers Championship tends to be a birdie-fest for the pros. But that doesn't mean TPC River Highlands is an easy course. Get greedy off the tee, and the course can show its teeth.
Just ask defending champion Xander Schauffle. He shot 19 under last year, but he's not taking anything for granted.
"You have a lot of high expectations when you come to a place and you look up at the board and you're expecting a 60 or 63 to show up," Shauffele says, "A lot of good things need to happen for that to go your way."
The tight fairways, undulating terrain and tricky bent grass that surrounds the greens, are a few of the elements that pros will have to navigate this week.
Shauffele says that players will need to be sharp this week if they want to score. None of us are going to be able to walk our way into ten birdies in a round, Shauffele says.
That means reading putts, reading the wind, making solid on-course decisions, and above all, dialing in their drives.
"Around this property you have to be in the fairway," Shauffele says, "if you want to be successful around the course and give yourself a lot of good looks you have to be shooting from the fairway a majority of the time."
On Wednesday, most of the pros—Shauffele included—were working on their drives during their time on the range. Players were also spending a lot of their time around the practice green, chipping and pitching off of the sticky bent grass.
Gabe Hjertstedt, a two-time PGA Tour winner turned short-game guru and wedge builder, explains that the grain of the grass around the green is going to be difficult for players this week.
What makes this fringe so tricky?
Hjerstedt explains that the grass around the greens is actually longer than normal and the mowing patterns are causing players to have more lies that are into the grain.
This poses as a problem, Hjerstedt says, because the long strands of grass get in between the clubface and the ball. In some cases, these longer pieces of grass even find their way into the grooves of the club, causing the ball to pop up and land with little-to-no spin.
This makes it hard for the pros to hit those low spinners that stop quickly, which are usually needed when they find their way into collection areas just off the green, like the one off number 15.
Rather than risk a big number, Hjerstedt had his players practice shots that will work best in these conditions: low-running chips and putting from off the green.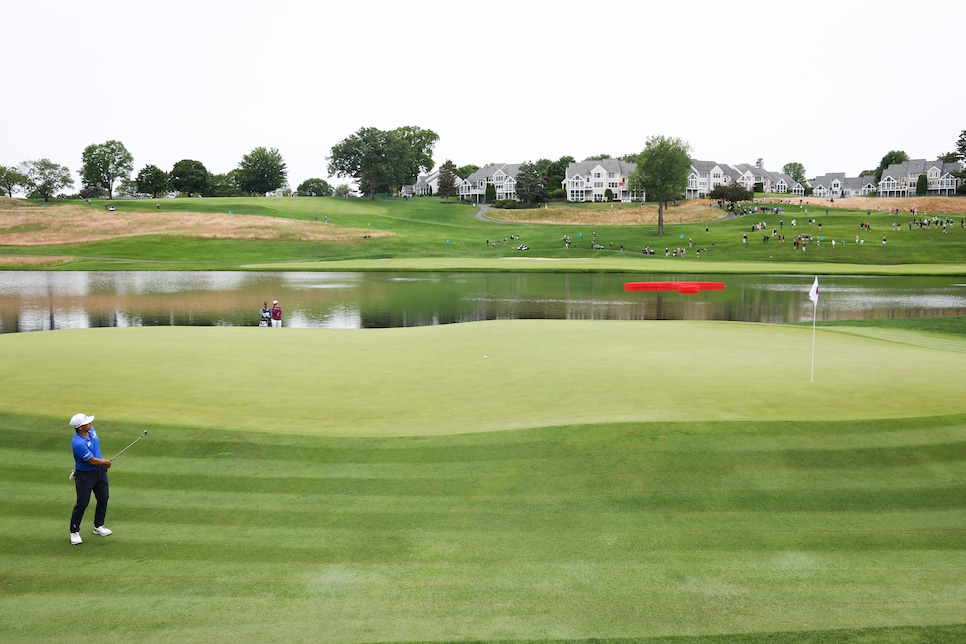 And it's not just his pros that are practicing their putting from off the green. Min Woo Lee jokes that he expects to only use two clubs around the green this whole week—his lob wedge and his putter.
Lee says that he was also practicing his putts from the fringe because of the persistent nature of the grain of the grass at TPC River Highlands.
One thing is for sure, when the pros are forced to get creative, we can expect to see some exciting shots, like this fringe putt from Keegan Bradley.