Travelers Championship
How the son of two former professionals is making a name for himself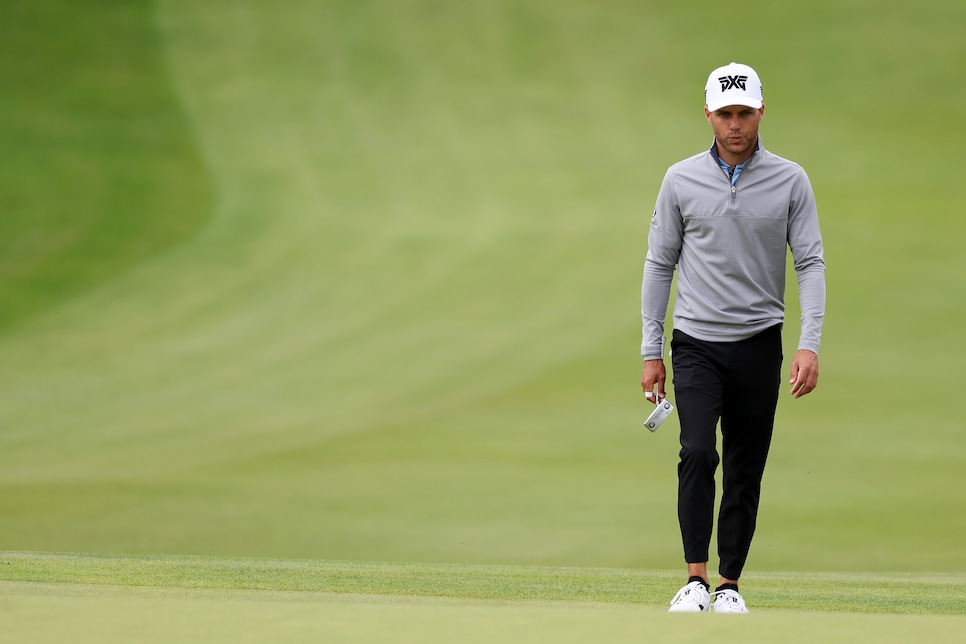 Eric Cole walks up the fourth hole during the second round of the Travelers Championship at TPC River Highlands.
Rob Carr
CROMWELL, Conn. — As soon as Eric Cole's name is mentioned on the broadcast this weekend at the Travelers Championship, give it five seconds. Ten, max. The son of PGA Tour winner Bobby Cole and 1973 LPGA Rookie of the Year, Laura Baugh, you might hear. It's become a familiar refrain for the 35-year-old rookie ever since he narrowly lost in a playoff at the Honda Classic in February.
With rounds of 64 and 65 over the first two days at TPC River Highlands, Cole is once again in contention to win his first tour event, like his dad did at the 1977 Buick Open. Recalling the family connection is understandable—rarely does a player have both parents who were successful professional golfers.
Baugh won the 1971 U.S. Women's Amateur at age 16, and though she never won on the LPGA Tour during her 25-year career, she finished second 10 times and is considered one of the best players to have never won. The Buick Open was the lone victory for Bobby Cole, who finished one shot out of a playoff at the 1975 Open Championship.
Still, for a journeyman son who is looking to forge his own identity on the golf course, it would be natural to grow a little tired of being asked about mom and dad. Not Eric. After making six birdies in his morning second round, dulled only by a bogey on his final hole, Cole patiently and thoughtfully answered the fury of parental questions.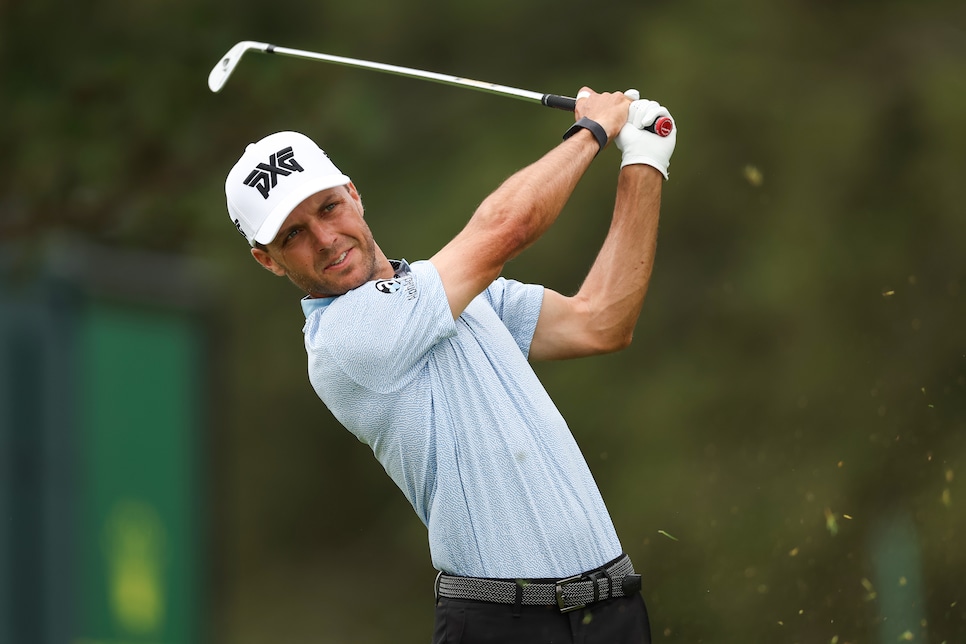 Eric Cole plays his shot from the fifth tee during the second round of the Travelers Championship at TPC River Highlands.
Rob Carr
"It's definitely more pride," Cole said about how he feels being asked about his parents. "As I play better, hopefully I'll start to create a little bit more of a name for myself. I mean, I'm proud of both of them, so to be associated with them is a good thing."
With seven top-25s, including a T-15 finish at the PGA Championship, where he held the overnight lead on Thursday as play was suspended, Cole is showing up on big-time leaderboards with increased regularity. And in doing so, he's making a name for himself as proof there's still a place on tour for a guy with an old-school style of game.
Neither the longest player (T-108 in driving distance) nor the straightest (158th), what Cole lacks in flash he makes up for with his wedges and putter, making the 6,800-yard TPC River Highlands a seemingly great fit. Through advice from his dad, he's learned to embrace his game, even if it goes against the modern bomb-and-gauge strategy.
"My dad kind of just [says] keep doing what you're doing. Don't change much," Cole said. "As you [see] guys that maybe hit it further than you or do things that you can't, just keep doing what got to you this point. If you're good enough, then you'll have success."
Success didn't come as quickly as Cole might have envisioned coming out of Division II Nova Southeastern University. Well, success at the highest level of pro golf, that is. A mini-tour legend, Cole has won more than 50 times on various minor league tours, but until last year had failed to bring the same game to bigger events. In 2020, he finished 100th on the Korn Ferry Tour points list, before earning his PGA Tour card for the first time with a solid year last season on the developmental circuit. What clicked?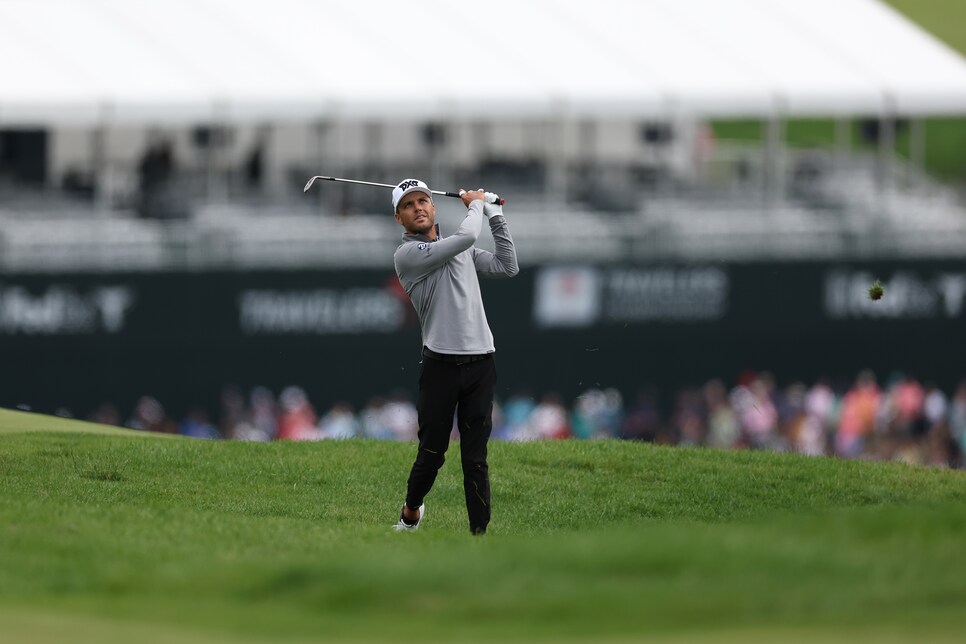 Eric Cole plays an approach shot on the second hole during the second round of the Travelers Championship at TPC River Highlands.
Rob Carr
"I would say physically not a big difference," Cole said of his improved play the last couple of years. "Maybe a little more consistency on a week-to-week basis. And then it's more like just being comfortable out here and being confident that if I play well, I can have success against some of the other guys out here, instead of not really knowing that for sure and seeing what's going to happen."
Playing his 10th straight event, Cole will start the weekend at 11 under and among the final groups as he looks to join his dad as a PGA Tour winner. Should he do so, he would move inside the top 15 of the FedEx Cup standings and add $3.6 million to his already $2.6 million in season earnings. A far cry from mini-tour glory. Though the quick ascent won't surprise Cole, who learned from his parents the fine lines of pro golf.
"Golf is a funny sport," Cole said, "where there is such a thin line between having success and not, so I think from them I probably learned that you're never as far away as you feel like you are."