PGA Tour
Tour pro who WD'd from Travelers with 'illness' reveals the real, harrowing reason why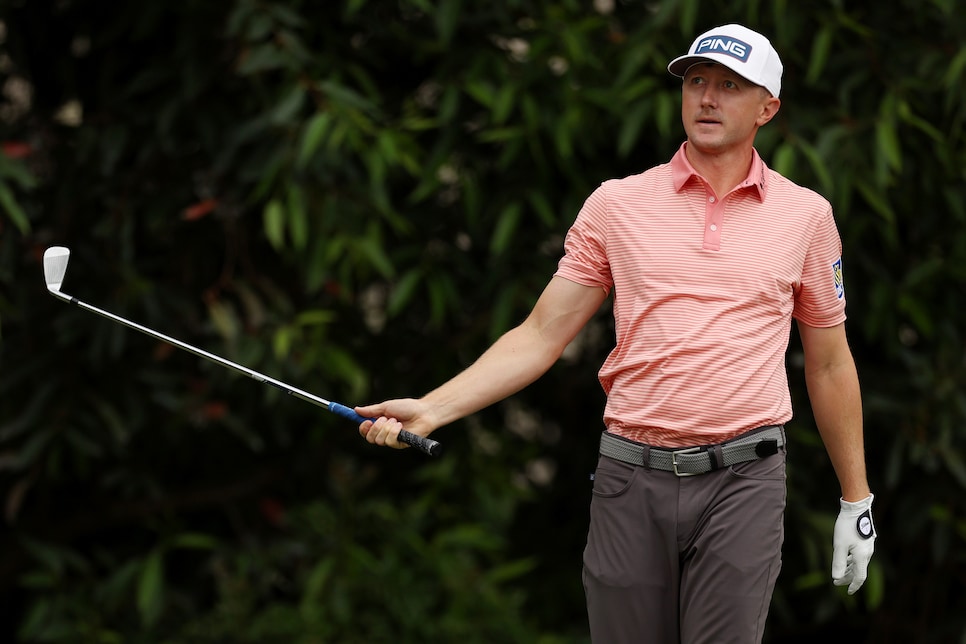 With designated-event status in 2023, the Travelers Championship tournament directors didn't have to worry about any post-U.S. Open WDs from players who were coming back from the West Coast. That said, if anybody ever had an excuse to pull out, it was Mackenzie Hughes.
Hughes, who tied for 49th at LACC last week, did try to give it a go at TPC River Highlands, shooting a first-round 76. But he withdrew immediately after, which can often lead to fans making all kinds of assumptions as to the reason why. Turns out, the reason was not only legitimate, it was downright necessary for his health.
As Hughes revealed Thursday evening on Twitter, he began feeling discomfort in his lower right back on the plane ride from L.A. to Connecticut. That discomfort only worsened as the ride continued, with Hughes trying to lay down on the floor of the plane in an attempt to quell it.
"I went to the front of the plane and laid down on the floor, but nothing was helping," Hughes wrote. "The pain was so bad I felt nauseous and I started to throw up."
The 32-year-old remained on the floor for the duration of the five-hour flight, all while having no idea why he was ill. Upon landing and hopping in an ambulance to get to the hospital, he soon found out the harrowing reason.
"After a CT scan it turned out that I had kidney stones, which explains the intense pain I was having," Hughes said. "I had a 4 mm stone which the doctor said would likely pass, so it was just pain meds and rest the last few days as I tried to pass it.
"Unfortunately I haven't passed it yet and I'm still dealing with lots of discomfort. I hate to WD from one of my favorite tournaments of the year, but I look forward to getting healthy and getting back soon."
The fact Hughes even attempted to play is not only admirable, it's borderline insane. Then again, he's a big hockey guy, and hockey guys are built different.
The original reason given for Hughes WD was an "illness," but not that we know what it was, illness was putting it lightly. Here's hoping that thing passes and Hughes can get back on the course, feeling good, as soon as possible.