Throwbacks
Young Ian Poulter's sideburns deserve their own exhibit in the World Golf Hall of Fame
From the loud pants to the frosted-tipped hair, Ian Poulter has pulled off attempted some wild looks through the years. Heck, the man has his own line of golf clothing.
But nothing he's ever worn—not even that shiny shirt that made him look like the Tin Man from "The Wizard of Oz"—tops the way he used to wear his sideburns. OK, so nothing will top this: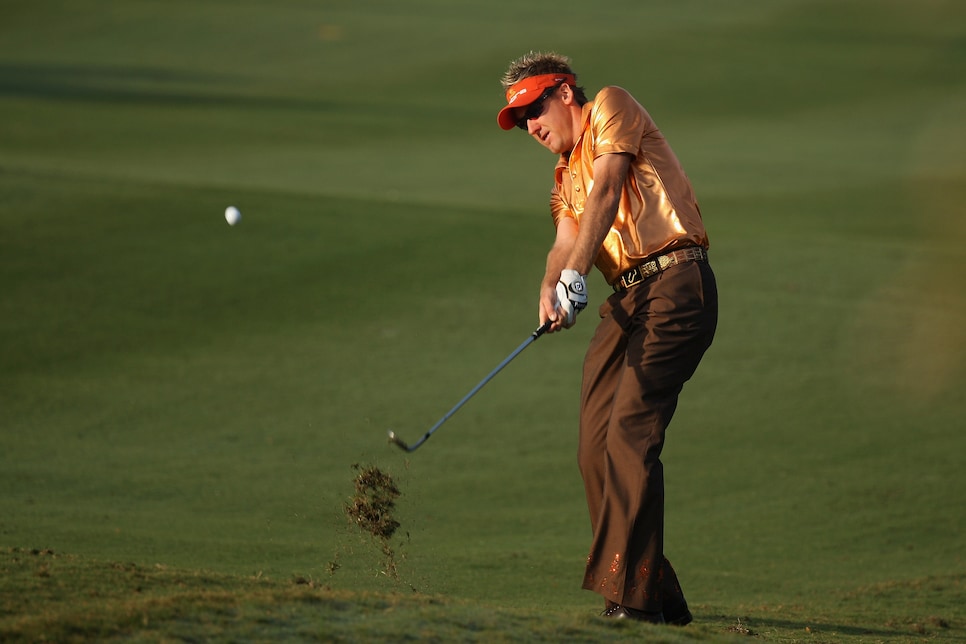 But the sideburns are close. Check out this old interview of Poulter in which you can see these whispy little streaks running down the side of his head:
In case you missed it (or just couldn't believe what you saw), here's a closer look: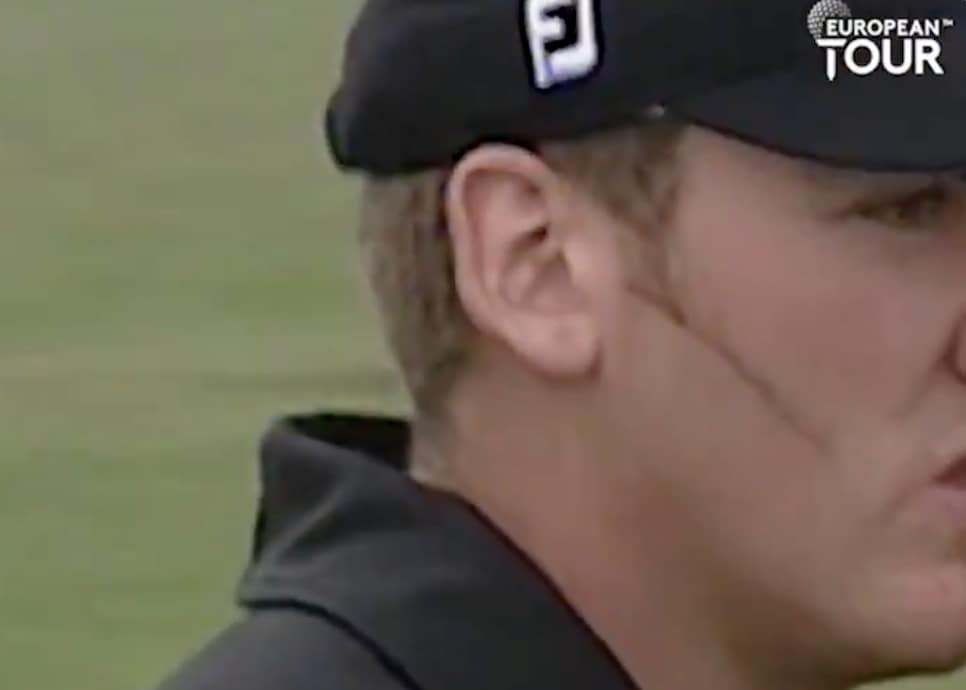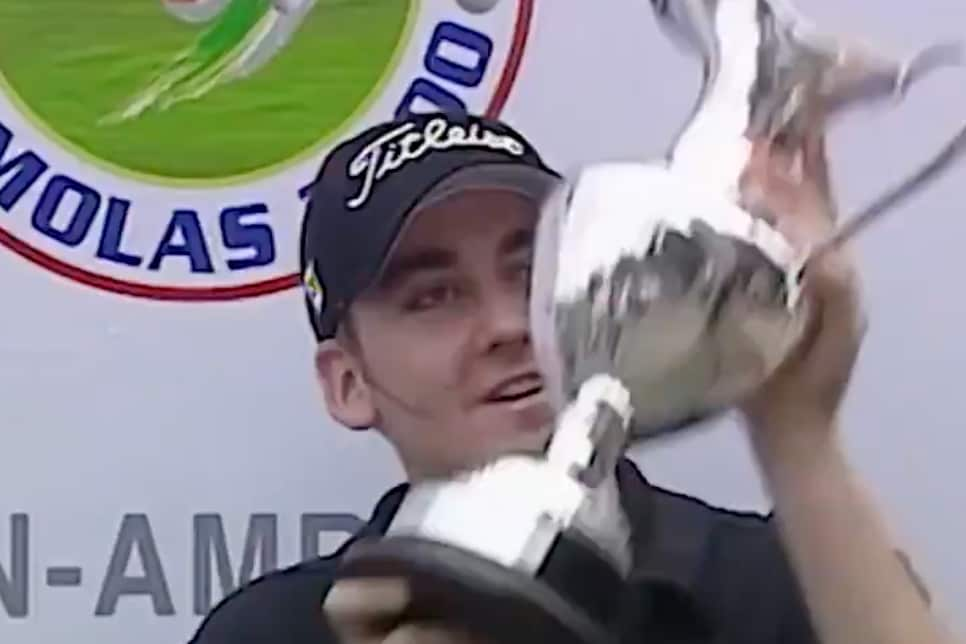 Those are just, well, wow. What was he thinking with those things? It looks like he's an NFL coach wearing a headset!
Anyway, if Team Europe is looking to gain another (razor's) edge in the Ryder Cup later this month, this could work. Playing against someone rocking those would be pretty darn distracting.