Masters 2021
Masters 2021: Ian Poulter is strutting his sartorial stuff at the Masters (again)
The Masters is part golf tournament, part social gathering (albeit more limited than usual in these times of a global pandemic). And like any good fete, there's a sartorial element to the annual festivities at Augusta National, where the week is as much about being seen as it is about what you see.
Spring is also peacock season—really, it is—and there is perhaps no one in golf more preening than Ian Poulter.
There is also likely no one who enjoys his tartans more than the 45-year-old Brit. By his own high standards, Tuesday's wardrobe—green and navy pants, light blue shirt, wireless earbuds—is tame compared to some of the choices in his earlier days. But it was noticeable nonetheless.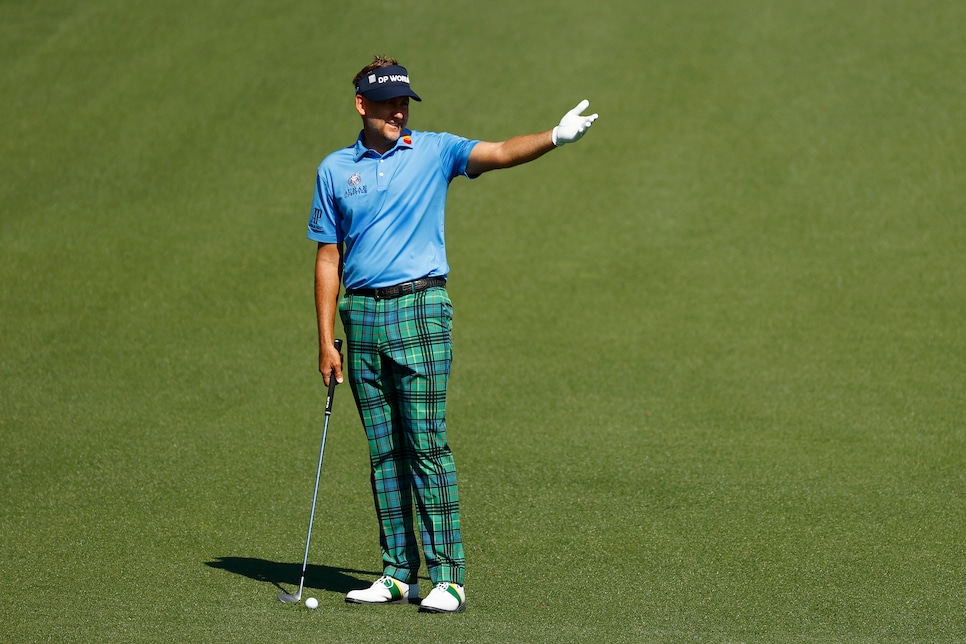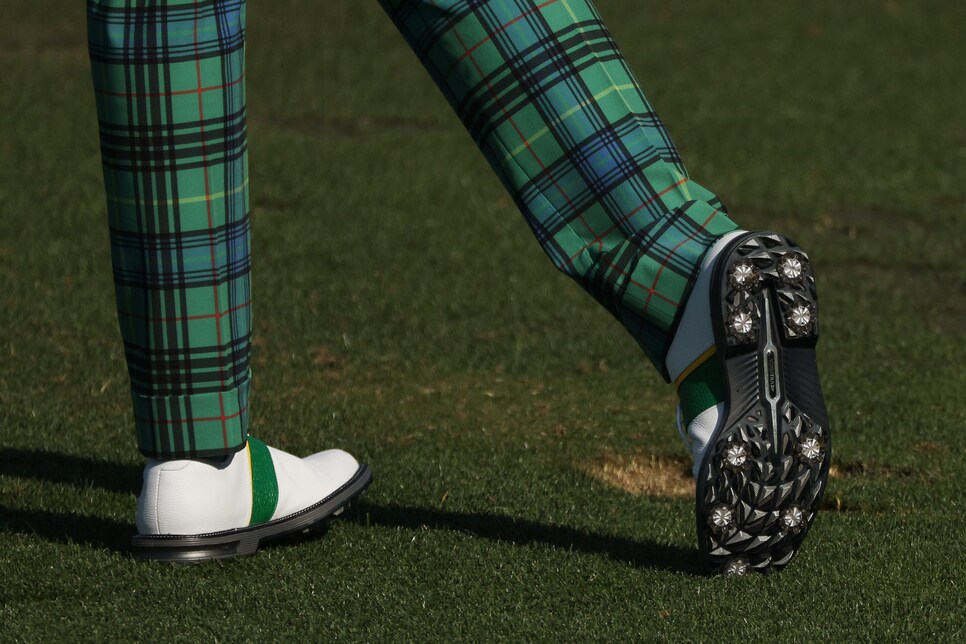 It also provides for an opportunity to remember some of the Englishman's more, ahem, memorable attire over the years, particularly at the Masters, where Poulter has never been shy about strutting his stuff for a spring fashion show, which for a time included his own line, of course.
In 15 previous trips, Poulter has just three career top 10s, the last coming in 2015 when a couple of 67s on the weekend catapulted him to a tie for sixth. But stranger things have happened at Augusta National, where his short game skills should pay off. If nothing else, we at least appreciate Poults continuing to bring his unique style to the game. Never change, Ian.