The Loop
Who wore it best? A colorful history of green jacket style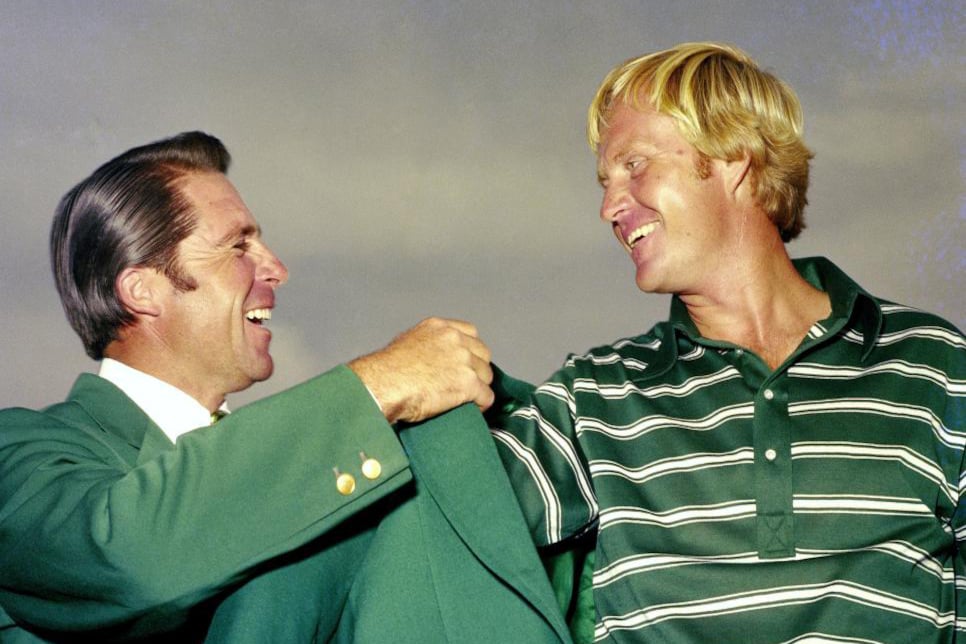 While the sea of nose sunscreen and visors can be misleading, the Masters is, in fact, America's most fashion-forward sports event. Sure, every week is fashion week in the NBA, and the NFL -- long the domain of cornhuskers and cowboys -- isn't far behind (ugh Tom Brady's UGGs), but neither can offer what the Masters does: a literal piece of clothing as its ultimate prize.
That garment is, of course, the green jacket -- golf's most iconic honor. Putting the "sport" in sport coat each and every April, the green jacket has remained more or less the same since its inception in 1949, but how it's worn certainly hasn't. From the eye-watering neon of the 80s to the, umm, eye-watering neon of today, Masters champions continue to find new ways to don the emerald jewel, begging the all-important question: who wore it best? As you'll see, we have our favorites, but on this list there truly are no losers.
10. Craig Stadler – The Walrus Wins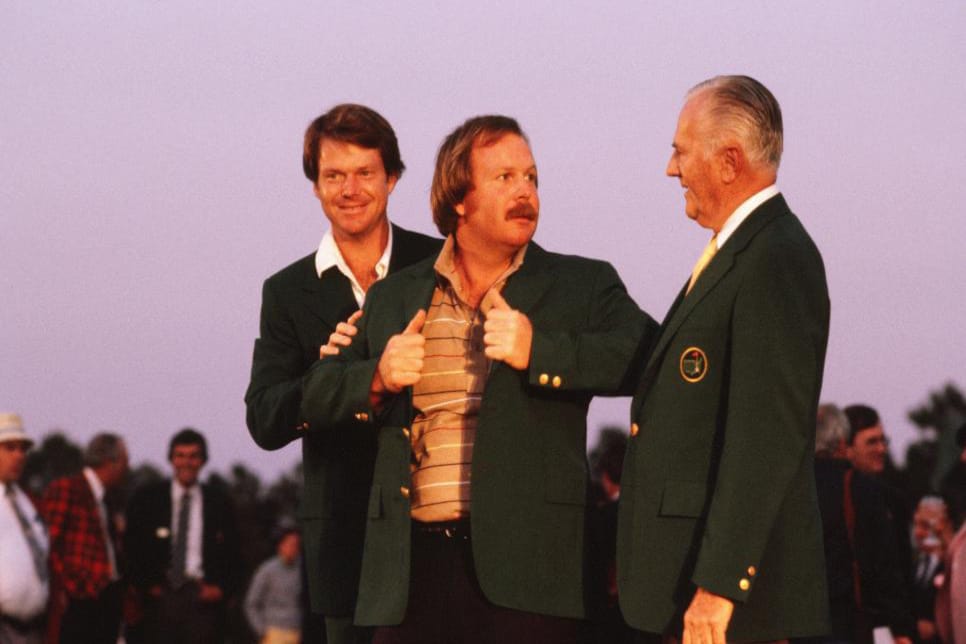 As it always was and always will be for the man they call "The Walrus", this one was all about the big, bad 'stache. That said, Stadler's bowl-cut and the bewildered, almost disbelieving expression certainly go a long in cementing 1982 as a green jacket look for the ages.
9. Phil Mickelson — Dad Mode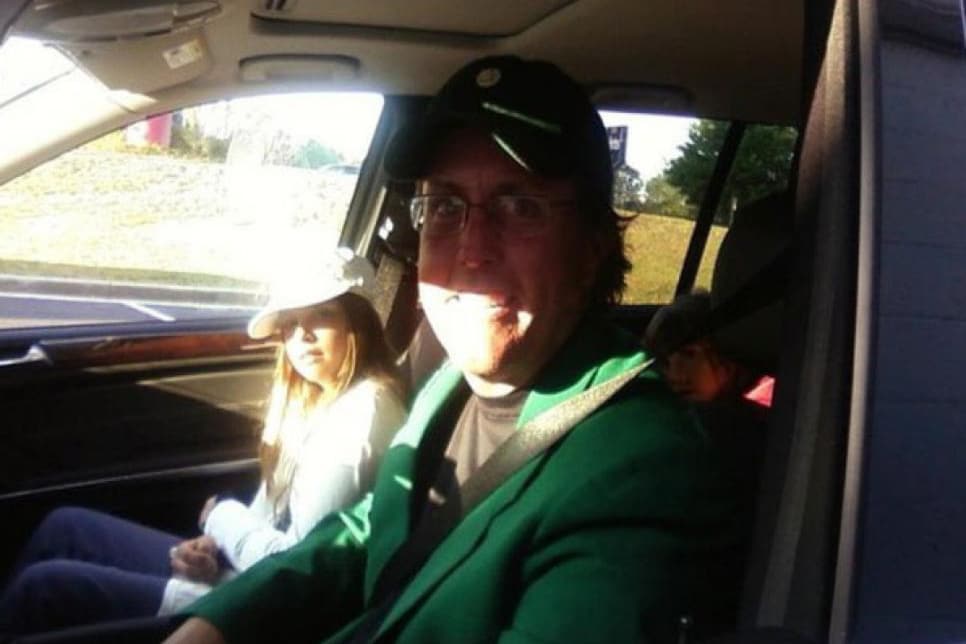 Is there anything more "dad" than Mickelson -- clad in glasses, a t-shirt, and his new green jacket -- pulling up to a Krispy Kreme with his kids the day after the Masters? No. No, there is not. Careful with those powdered donuts though, Phil. That stuff gets everywhere and does not come out.
8. Jordan Spieth – Hook 'Em Horns
Jordan Spieth may have dropped out of Texas to turn pro but he is still a Longhorn for life. Lucky for him and his future walk-in closet full of green jackets, that burnt orange and green combo doesn't look like total cloth vomit after all.
7. Bernhard Langer – Feel the Bern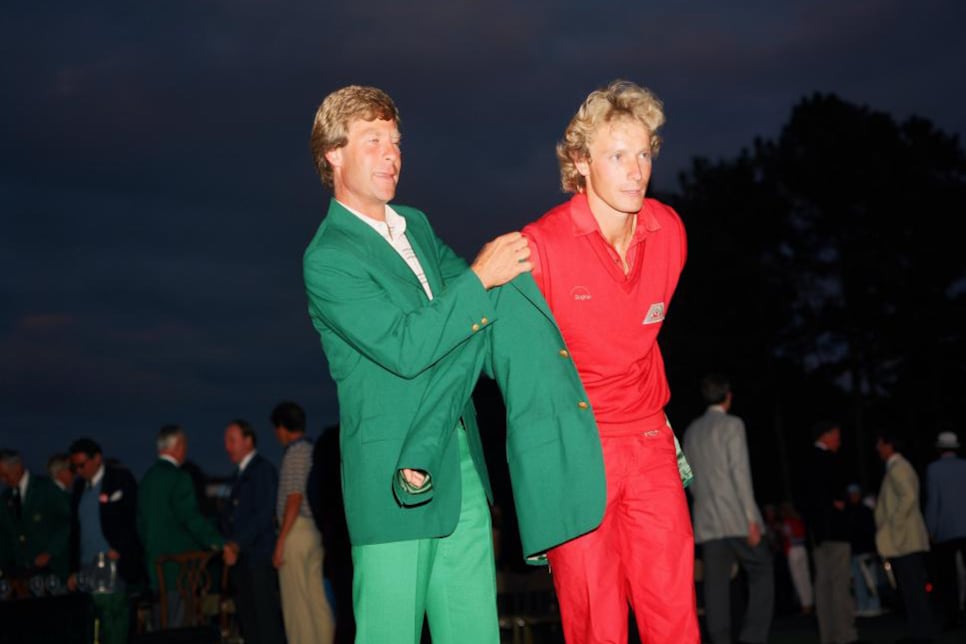 Long before Tiger prowled the grounds of Augusta National, there was Bernhard Langer, who took the whole "Sunday red" thing to dizzying, retina-melting heights in the mid '80s. Sure, he looks like a thermonuclear Christmas tree once he dons the jacket, but man, you can't fault the commitment.
6. Danny Willett – Game, Set, Match
Let's be honest: going from the Masters to Wimbledon is not much of style stretch, but Danny Willett pulled it off with aplomb last year, stepping out of Butler Cabin and onto Centre Court without even having to change. Laundry is for runner-ups, right Danny?
5. Mike Weir – All "Aboot" the Green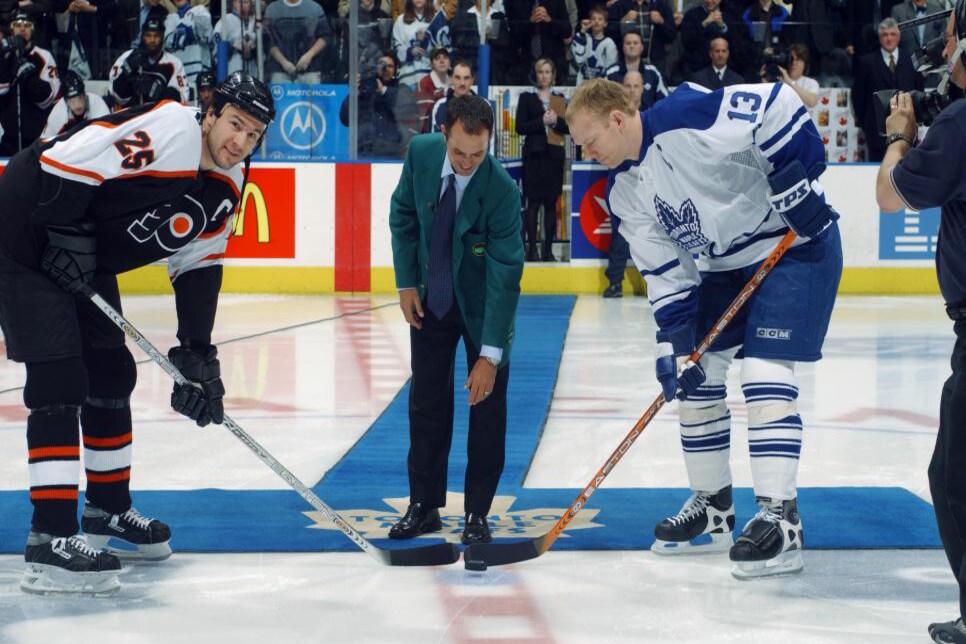 Canadians and hockey are inextricably bound by the forces of nature. Thus when Ontario native Mike Weir took home the green jacket in 2003, he did exactly what every stereotyping American expected: flew straight to the Air Canada Centre just in time for puck drop. We are deducting points for the glaring mullet omission, but all around, not a bad showing, eh?
4. Adam Scott – Aussie, Aussie, Aussie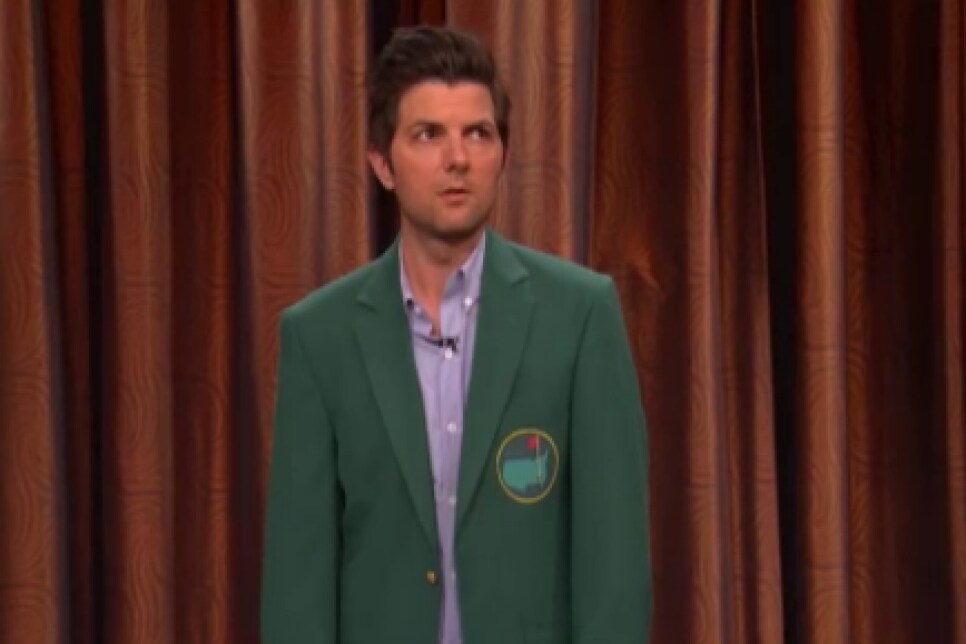 3. Bubba Watson – Off the Wall
A muscle car nut who drops rap videos on Youtube and wears Vans inside the most hallowed clubhouse in golf, Bubba is now, two green jackets and countless wins later, the PGA Tour's de-facto cool uncle. Sure, a stylist will tell you this look is a little "matchy-matchy", but Bubba is gonna Bubba no matter what you tell him.
2. Nick Faldo – Ugly Sweater Party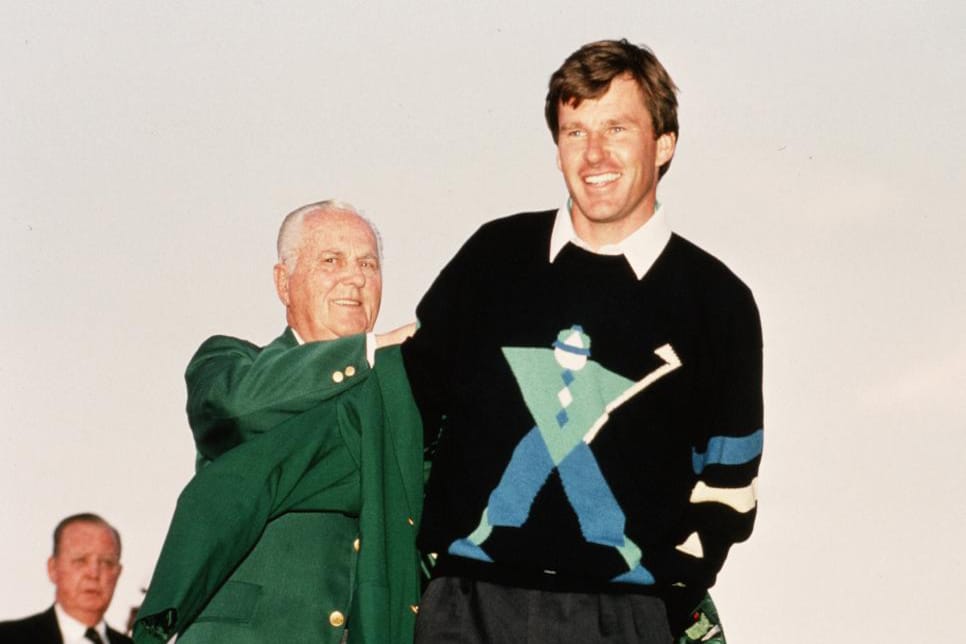 Sir Nick had plenty of opportunities to perfect his green jacket swag over the course of the '90s, but his second look still reigns supreme. Seriously, just look at that sweater and try to tell us it's not the most gloriously atrocious thing you've ever seen. How long did it take your mum to knit that thing, Faldo?
1. Sam Snead – The Pioneer Man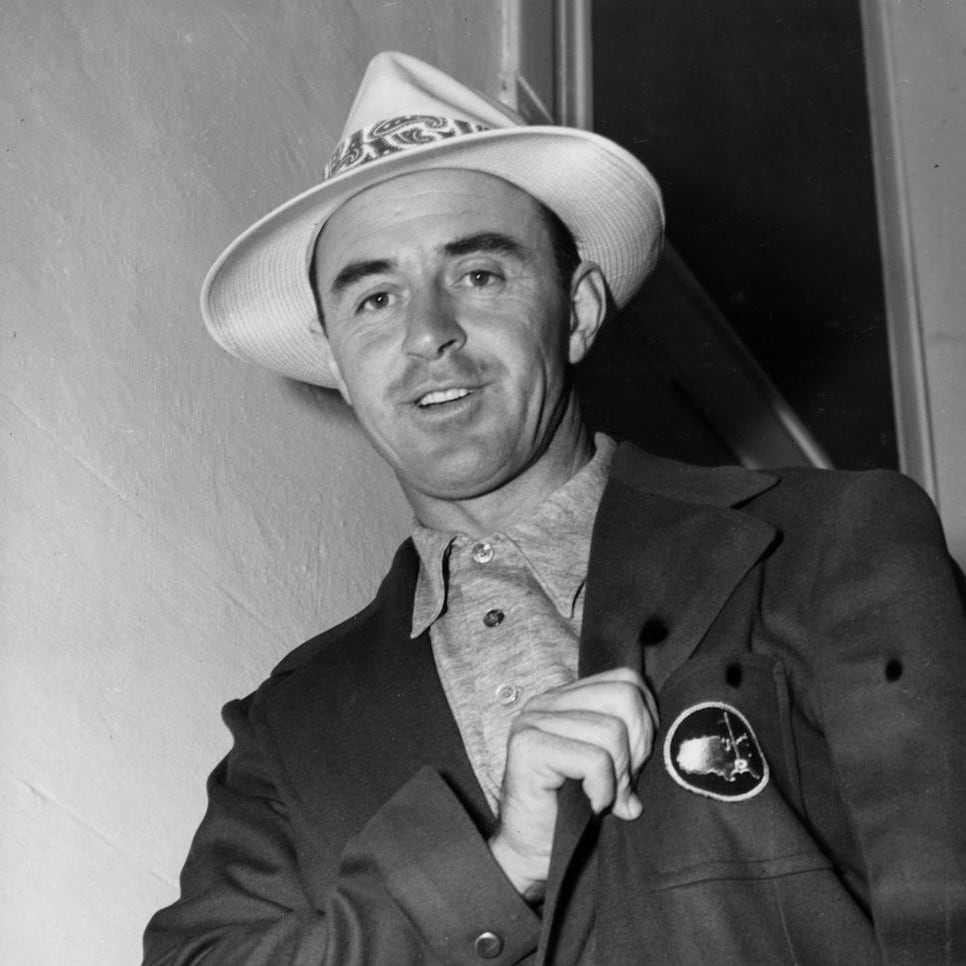 True style originals are tough to find these days, but in 1949 Sam Snead was all of that and then some, pairing the Masters' first-ever green jacket with a straw fedora for a super suave rat-pack vibe. In a pre-moisture-wicking world, however, we shudder to think how itchy this thing must have been in that sweet Georgia heat.