senate hearing
Augusta membership for Saudi exec? Tiger-owned LIV Team? PGA Tour-PIF partnership proposals, revealed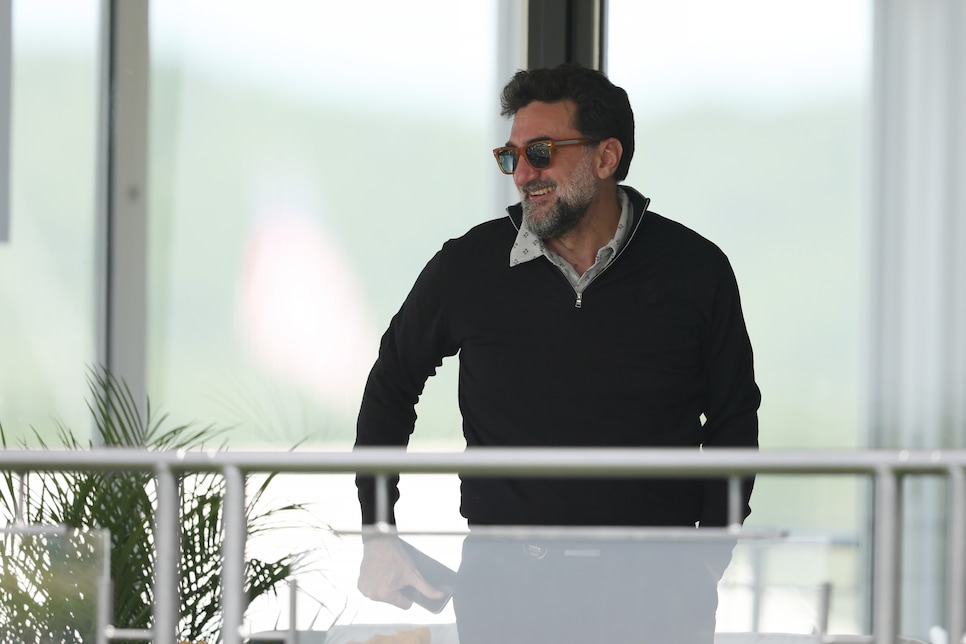 According to documents released by a Senate investigative subcommittee during Tuesday's hearing on the proposed deal between the PGA Tour and the Saudi Public Investment Fund, an Augusta National membership for Yasir Al-Rumayyan, the governor of the PIF, was among the potential proposals.
In addition, another proposal featured Tiger Woods and Rory McIlroy being given ownership of LIV Golf teams and participating in LIV events. The idea of a global "World Golf Series" was also presented, with a team event that would conclude in Saudi Arabia.
Another proposal that came to light via a side agreement between the tour and the PIF was the termination of Greg Norman as LIV Golf CEO, which could explain Norman's apparent absence from the spotlight, something he was not shying away from in the early stages of the LIV-PGA Tour saga.
There was also a proposal that LIV would continue to operate as an independent tour with its schedule confined to the fall, and that two elevated PGA Tour events would be branded by either PIF or the Saudi oil company Aramco. Senator Richard Blumenthal (D-Conn.), chair of the subcommittee, released a 10-page summary document, in addition to 265 pages of supplementary emails, messages and other communications outlining these proposals between the PGA Tour and LIV Golf in advance of the hearing.
Some of those emails revealed that LIV was first to approach the tour in the hopes of an agreement via intermediary Roger Devlin, a successful British businessman who got in contact with Jimmy Dunne last December.
"While the parties may appear far apart right now," Devlin wrote, "I do believe there is a common desire among the leading players and shared by His Excellency [Al-Rumayyan] to bring the sport back together in time to impact the 2024 schedule."
Six months later, Al-Rumayyan and PGA Tour commissioner Jay Monahan stunned the golf world by appearing on CNBC and breaking down the preliminary agreement between both parties. The following week, Monahan announced he'd be taking a leave of absence due to medical reasons. On July 7, he announced he'd resume his commissioner duties on July 17.
It wasn't until April, though, that the two sides met in person, according to the documents unveiled on Tuesday. The meeting took place in London, with a second meeting in Venice on May 11 and then a third meeting later that month in San Francisco, where the basic framework was agreed to and signed.
Between these in-person meetings was when many of these proposals were floated, including Al-Rumayyan's potential membership at Augusta National Golf Club and Woods and McIlroy getting being given ownership of LIV Golf teams, by far the two most explosive revelations from Tuesday. Just over a month ago, McIlroy was quoted as saying "I still hate LIV."
According to the documents, on April 26, Saudi's representatives shared a slideshow titled "The Best of Both Worlds," which featured the proposal of Woods and McIlroy's involvement with LIV. The following month, both sides exchanged language that would terminate both Norman and Performance54, the golf management company that helps run LIV, from all operations.
In the basic agreement that was signed on May 30, none of the aforementioned proposals were included, and a source familiar with the negotiations said that the proposals made by PIF/LIV representatives to the PGA Tour were all swiftly rejected.