Paying The Price
Xander Schauffele's Ryder Cup hangover was the worst one he's had since college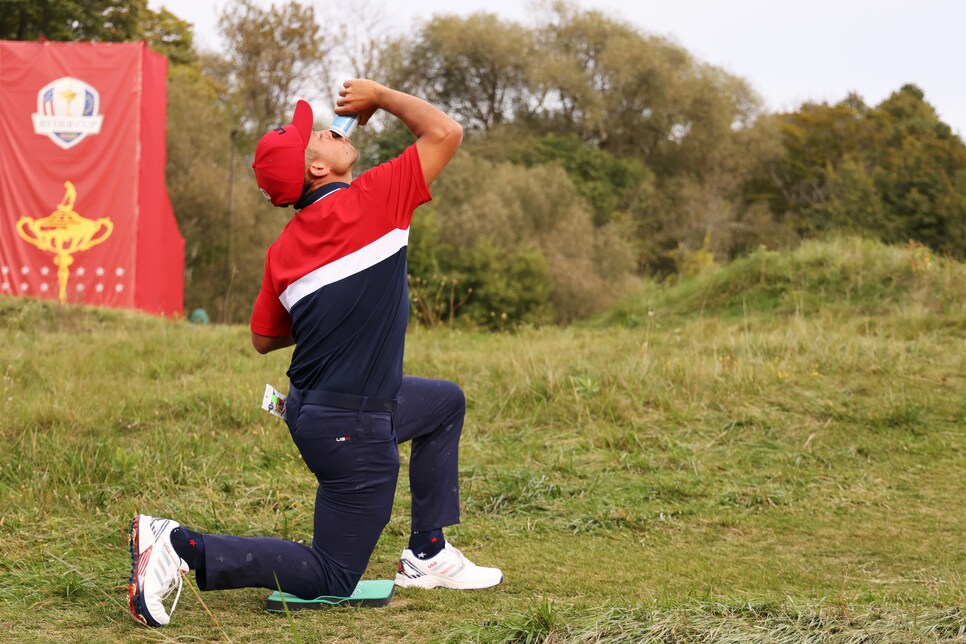 LAS VEGAS — Perhaps the best part of this past Ryder Cup, outside of the dominant American team win, was the way they celebrated it as a group afterward. The post-victory press conference was a treasure trove of great moments, none more out-of-the blue than Xander Schauffele puffing on a cigar, grinning from ear to ear and winking at somebody in the room.
"I'm speaking for a lot of people that I talked to, we all let it hang loose in the end and had a really good time," said Schauffele, who could be seen chugging a hard seltzer on one knee when the U.S. win became official.
Of course, having a good time can often bring on serious consequences, the type Schauffele hasn't had to face since his days at San Diego State. Speaking at The Summit Club on Tuesday ahead of the CJ Cup, the gold medal winner confirmed it was an all-world hangover.
"My wife said she hadn't seen me that bad since college," he said.
Unfortunately, many of us know the feeling. Schauffele, now 27, is not a super-young lad anymore, at least when it comes to drinking. The closer you get to 30, the longer the hangovers last, and the more they hurt.
Like a number of the Ryder Cuppers in this week's field, Schauffele has been off since the 19-9 American romp, giving him an adequate amount of time to fully recover.
"I had to sober up after my little episode there in Wisconsin, so I'm feeling much better, much more alive."