News
Justin Thomas not a fan of new USGA rule, but thinks another club issue is the bigger problem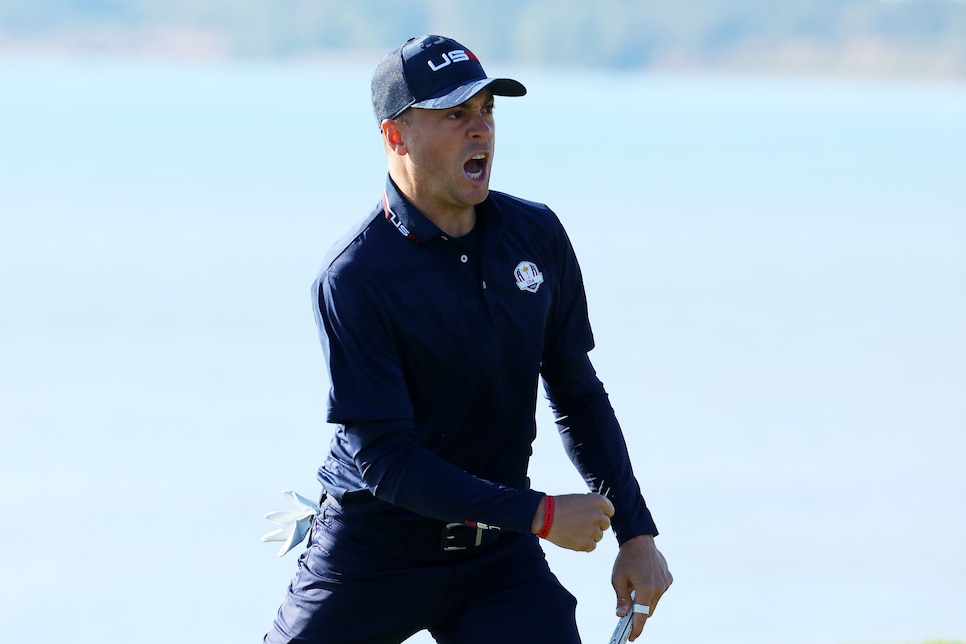 Justin Thomas is one of the better interviews in golf because he has conviction in his thoughts—and he's not afraid to share them. Even if those thoughts occasionally take aim at the sport's governing bodies.
"Yeah, I don't really agree with it. I think it's … I don't know. I feel like there's a lot of other things, you know, like the arm-bar putter, that they should be approaching as opposed to the length of driver," Thomas said. "I think the fact that you see only a few people using a long driver speaks for itself, that it's not really that big of an advantage. It's a lot harder to hit it straight."
Thomas is not wrong; only a handful of players—most notably, Phil Mickelson, Bryson DeChambeau and Brooke Henderson—use or have dabbled with longer-shafted drivers. Though that is a group of bombers, they are also not known for their accuracy. Conversely, the use of arm-lock putting continues to be a controversial topic on the tour level, with Billy Horschel recently advocating for the method to be banned.
But to Thomas, another part of Tuesday's issue is that it impedes the sport's growth and progress.
"In terms of do I think it makes the game of golf and growing the game better? No, I don't at all," Thomas said. "But they seem to have their mind around that for a while now, so it seems to be the issue because if there's an amateur golfer or players at home that want to hit it a little bit farther, so be it. Or if there's guys out here that want to have a chance to put it in play with a 47-, 48-inch driver, then power to them. I had that opportunity, I just chose not to. I don't necessarily agree with it, but it is what it is."