News & Tours
Report: Players Championship increases purse to $20 million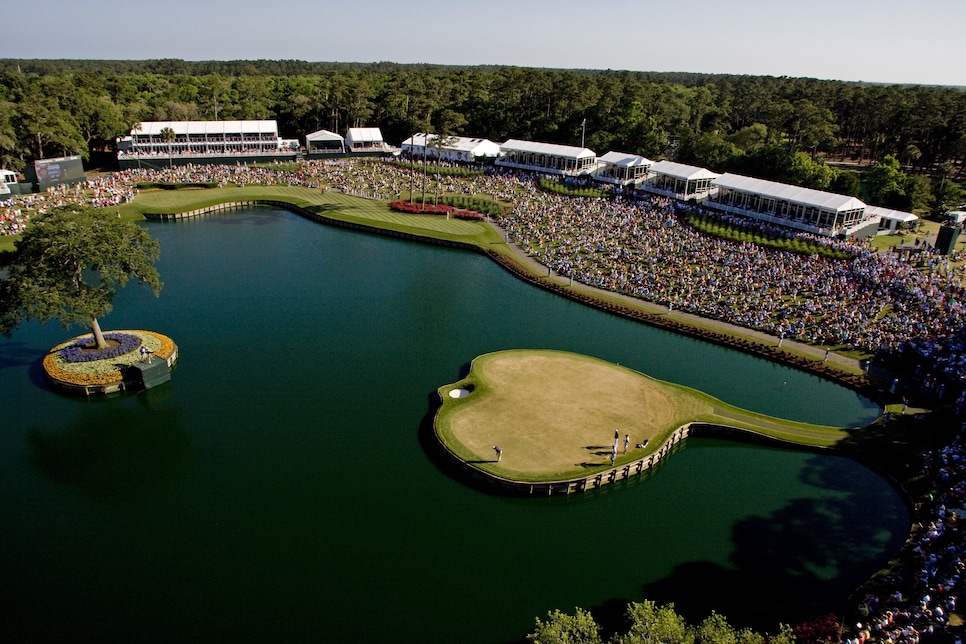 Photo by Chris Condon/US PGA TOUR
The PGA Tour has informed players that the purse for next year's Players Championship will increase by a minimum of $5 million, the Golf Channel first reported.
The news means the tour's flagship event at TPC Sawgrass will boast at least a $20 million purse. It is by far the most money allotted in a single stroke-play tournament, and dwarfs the purses of the sport's four majors in 2021 ($12.5 million for the U.S. Open, $12 million for the PGA Championship and $11.5 million for the Masters and Open Championship). The Players winner will reportedly earn $3.6 million, up from ther $2.7 million Justin Thomas made for his win in March.
The only payouts higher in golf come at the tour's FedEx Cup Playoffs, with a $60 million pool distributed to those who make the postseason, $46 million distributed to the 30 players that reach the season-finale at East Lake and $15 million to the winner.
Additionally, the winner's-only 2022 Tournament of Champions will see a prize money payout increase, going from $6.7 million to $8 million. According to reports, players will also be awarded $50,000 for making at least 15 starts, beginning this season.
The news comes as the tour combats threats of rival leagues promising guaranteed paydays to the game's biggest stars, and follows the tour's new Player Impact Program, a $40 million bonus pool for players who boost publicity and engagement.