News & Tours
PGA Tour implements $40 million bonus pool rewarding high-profile tour pros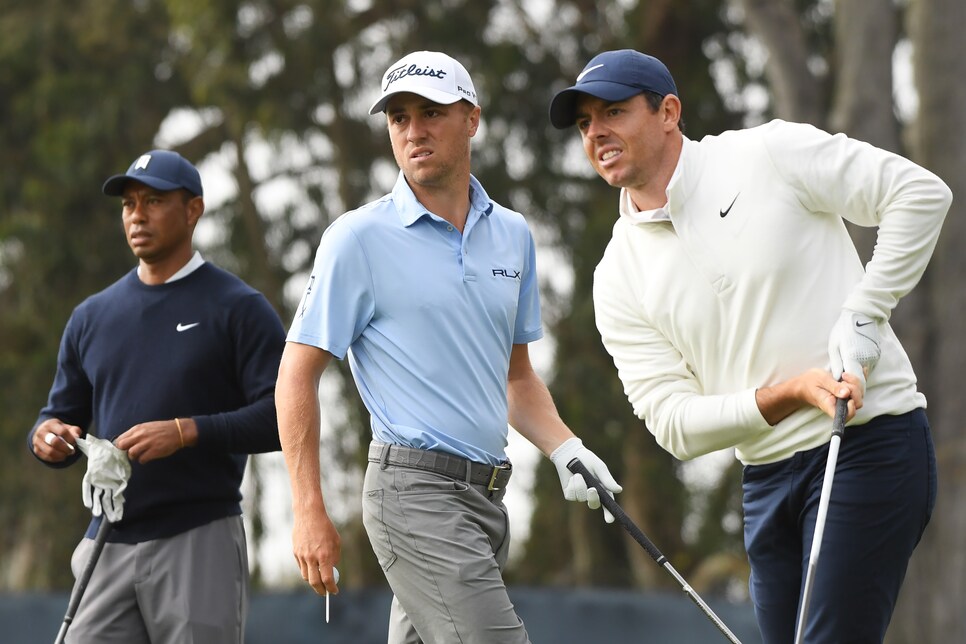 The PGA Tour has created a $40 million bonus pool for players who boost publicity and engagement. The news, first reported by Golfweek, was confirmed by the PGA Tour.
Called the "Player Impact Program," the pool appears to be a response to some of the incentives of the Premier Golf League, a proposed tour that would compete with the PGA Tour for top players. While the PGL has hit several snags in its attempt to go from paper to reality—such as Rory McIlroy, Brooks Koepka and Jon Rahm turning down offers and a proposed venture with the European Tour falling apart when the Euro Tour instead choose an alliance with the PGA Tour—its foundation exposed loopholes in the PGA Tour's framework. Chiefly, that the rival circuit promised golf's elite bigger paydays than available on the PGA Tour. And even though McIlroy has reiterated he wanted no part of the PGL, he also hedged his bets.
"For me, I'm out. My position is I'm against it until there may come a day where I can't be against. If everyone else goes, I might not have a choice," McIlroy said at the 2020 WGC-Mexico Championship. "But at this point, I don't like what [the PGL is] proposing."
The Player Impact Program, which a tour spokesperson told Golf Digest has been in ideation stages since late 2019, compensates individuals outside weekly tournament purses, rewarding them for drawing eyes and attention to the tour product.
The $40 million will be distributed to just 10 players. These players will be chosen through an "impact score," a number fueled by several factors including popularity in Google search, Q Rating, Nielsen Brand Rating (a metric that judges how a player delivers to sponsors based on their exposure), Meltwater Mentions (the frequency of player coverage across a number of media platforms) and MVP Index (value of engagement on social and digital channels). The player who is considered the most valuable will receive $8 million at the end of the year, with the program having begun in January.
Some of the players expected to benefit are McIlroy, Jordan Spieth (whose father, Shawn, founded the company that created MVP Index), Bryson DeChambeau, and—despite being sidelined with injury this season—Tiger Woods.
As an extension of the Player Impact Program, the tour told Golf Digest it has created a new business unit—Player Partnerships within the Player Relations Department—focused on the entire PGA Tour membership. Led by Senior Vice President Dan Glod, the Player Partnerships group will work in collaboration with all players and their respective management teams to help maximize off-the-course business opportunities.