Random Daggers
Will Zalatoris expertly handled this not-so-flattering introduction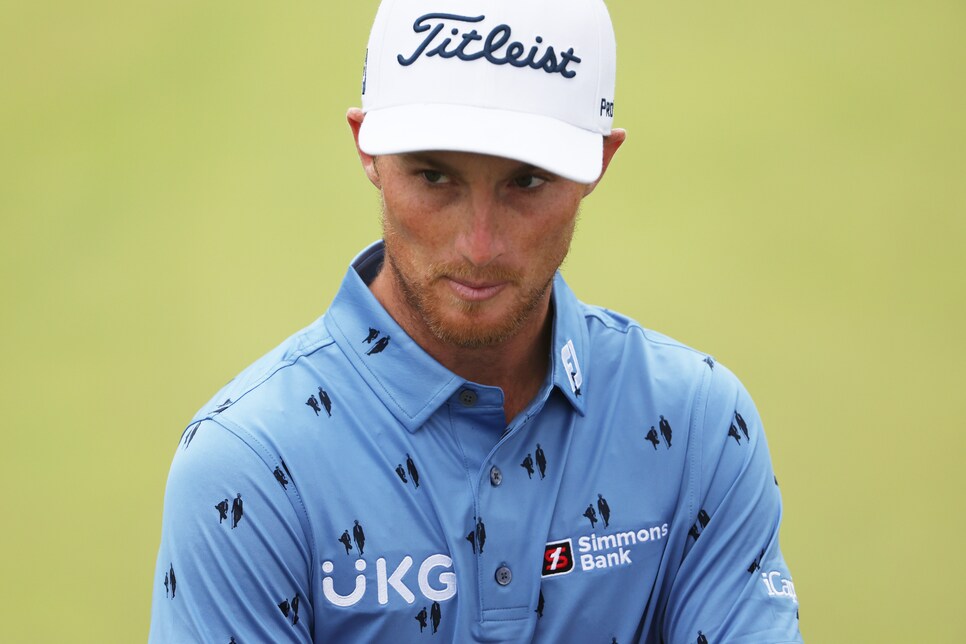 Will Zalatoris has accomplished a lot in a short time on the PGA Tour, most notably his three runner-up finishes in major championships. So if he were creating a hypothetical résumé to show people, we're guessing a 77th-place finish at the 2021 Rocket Mortgage Classic wouldn't make the cut. Actually, it's possible Zalatoris didn't even remember what place he finished last year in Detroit. Well, until he was reminded of it during his Tuesday press conference.
The 25-year-old met with the media ahead of this year's Rocket Mortgage Classic and that 77th was part of a not-so-flattering introduction. To be clear, there was no ill will behind it, the guy was just stating facts. But he could have just said Zalatoris was back for a second year instead of reminding everyone that he finished DFL out of those who made the cut. In any event, the Owen Wilson look-alike had a great response.
"Yeah, thanks for the highlight of the 77th," Zalatoris cracked.
"It's a beautiful place and those guys have been super accomodating," Zalatoris continued. "So looking forward to coming back this year and obviously improving on my 77th last year."
And that's how it's done. Take note, fellow players.