Stats
Why Tour Championship Xander Schauffele is basically the greatest golfer ever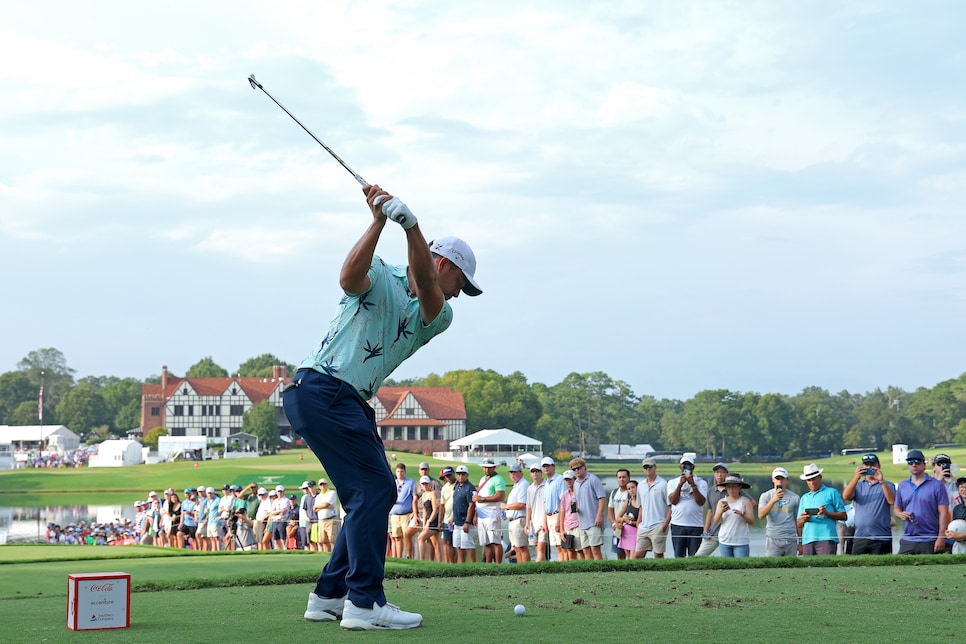 By now, golf fans are well aware of Xander Schauffele's prowess at East Lake. The PGA Tour star has shot par or better in all 28 career rounds there at the Tour Championship, and it's usually way better than par like his Sunday 62 that bumped his career scoring average in Atlanta below 67.
He also could be a three-time winner in just seven starts in the season finale if the PGA Tour hadn't implemented the starting strokes system in 2019. Schauffele won the event as a rookie in 2017 and has also tied for the low 72-hole score twice since, including this year when he matched winner and FedEx Cup champ Viktor Hovland with a 19-under-par total for four rounds.
But thanks to our friends at Data Golf, we know how Xander at East Lake stacks up to other players' performances at certain courses. And other than Tiger Woods (naturally), he's played better there than any golfer has played anywhere going back nearly two decades. Check out this crazy stat:
Again, this only goes back to 2004, but it's still darn impressive. As you can see, only Tiger's track record at Cog Hill, where he won five times (three Western Opens and two BMW Championships) gained an average of 3.8 strokes on the field in 24 rounds, is better than Xander's 3.6 strokes gained at East Lake. And as you can also see, Tiger was also pretty darned good at East Lake, where he won twice (2007 and 2018) and gained an average of 3.2 strokes.
Going farther down the list, you'll find the two best at a major venue. Of course, that venue is Augusta National, and those two players are Jon Rahm (2.9 strokes gained in 28 career rounds) and Jordan Spieth (2.8 strokes gained in 38 career rounds). So keep that in mind when you're making your 2024 Masters picks.
As for the 2024 Tour Championship, it appears only two things could potentially stop Schauffele from winning. Starting too far behind again, and the "dramatic" year-long renovation East Lake just began on Tuesday. Sorry, Xander.