Stats
Scottie Scheffler's season scoring average will amaze you, but not as much as Tiger Woods' record(s) for the stat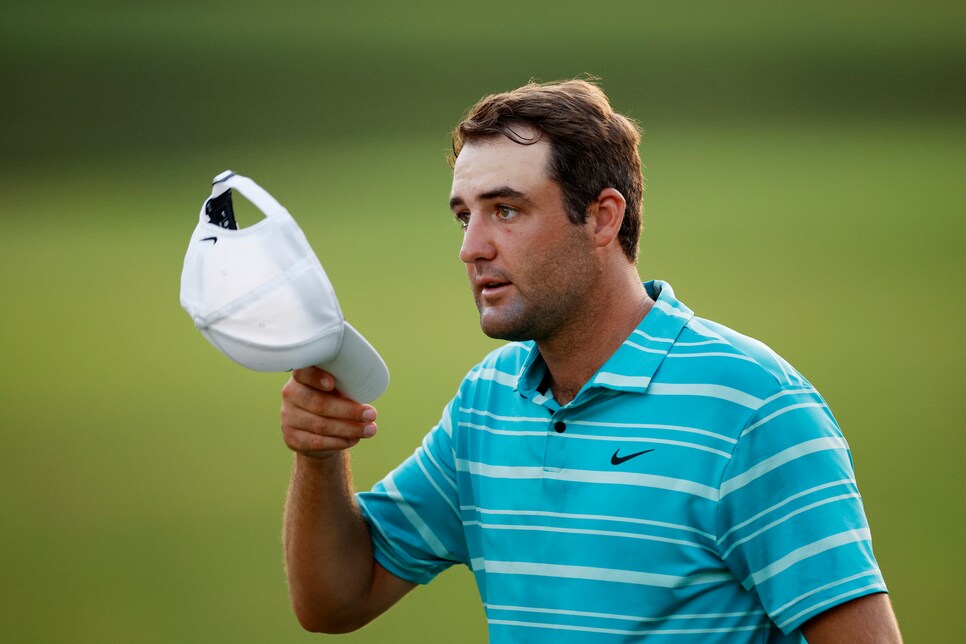 Scottie Scheffler may have left East Lake without any hardware on Sunday, but he knows he's at least got a couple trophies coming to him following a fantastic season.
While the PGA Tour's Player-of-the-Year debate will take a bit longer to settle and will likely go to Jon Rahm, Scheffler, the reigning POY already locked up a couple season-long awards thanks to his adjusted scoring average. The stat, which takes a player's true scoring average for all rounds plays and adjusts it based on the difficulty of scoring at an event, determines the winner of both the Vardon Trophy (given out by the PGA of America since 1937) and the Byron Nelson Trophy (awarded by the PGA Tour since 1980).
Scheffler's adjusted scoring average of 68.629 in 2022-2023 edged out Rory McIlroy (68.777) and Rahm (69.037). That's impressive in its own right, but as stats guru and head of content for Twenty First Group Justin Ray let everyone know on Twitter, it's actually the seventh-best average since the stat was first kept in 1988. Well done, Scottie!
But as Ray also notes, one golfer holds down the top SIX spots. And you'll never guess who it is. Just kidding! It's Tiger Woods.
What an unbelievable stat and just the latest reminder of how great peak Tiger was. It's also a reminder of how great Vijay Singh was in 2004, because his mark of 68.65 is what Scottie nipped for that seventh spot.
By the way, Woods' top season in this metric was the 67.79 he put up in both 2000 and 2007. That's .84 better than Scheffler this season. And outside of his top-six seasons, Woods also has marks of 68.66 (2005) and 68.81 (2001). Oh, and when it comes to winning Vardon and Nelson trophies, Tiger has nine. Of each.
So congrats to Scheffler on winning his first, and etching his name into the top 10. But Tiger's record(s) in this category should be safe for a while.