squarely into perspective
Viktor Hovland says he doesn't spend 'money out the wazoo,' but he still loves winning $18 million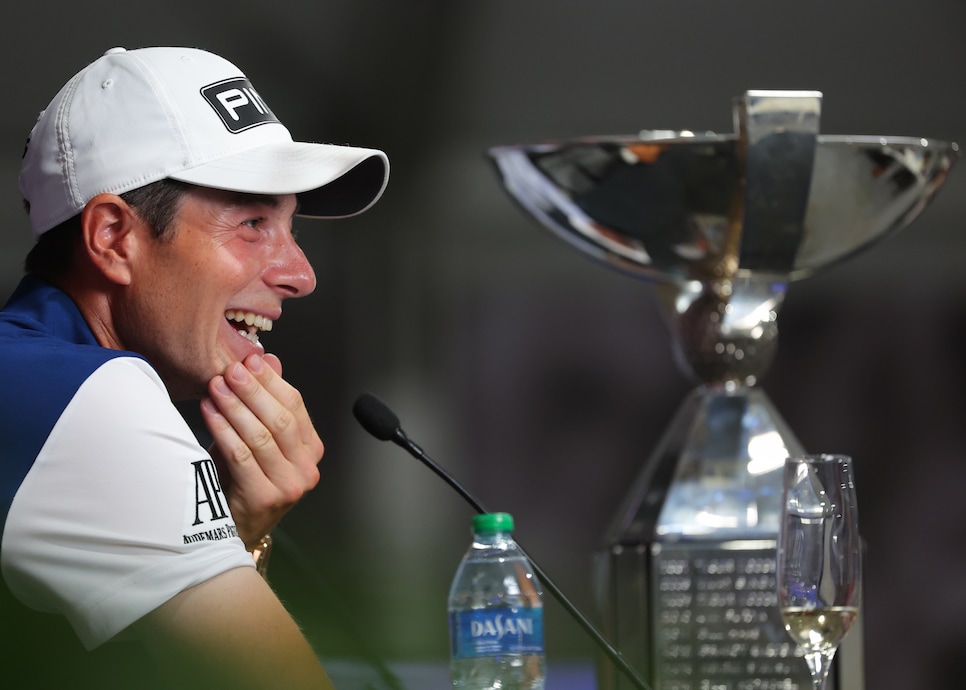 Viktor Hovland dominates the PGA Tour and ccontinues to be a quote machine. The newly minted FedEx Cup champion was meeting with reporters late Sunday at East Lake after shooting a final-round 63 to capture the trophy—which was sitting next to him—when he was asked what he thought about all the money he just won.
"Obviously it's a lot of cash you're playing for," he said. "I mean, it's in the back of your mind. But I live in Stillwater, Oklahoma. Money goes a long ways there. It's not like I'm spending money out the wazoo every week. I don't need a lot to be happy. I don't need a lot to live within my means."
Money out the wazoo. Classic.
"Obviously it's nice for my family to have that protection and my, you know, eventual kids, that I'll have in the future," Hovland added. "It's nice to have that, but it's not something that drives me, it's not something that gives me meaning. I find meaning in other places. But obviously with how society works, money is something you need."
Great thoughts from a man who is on top of the world in his profession yet happily admits that he loves eating at Chipotle just as much as he did when he was in college.