The Loop
The Curse of David Ortiz: Why the Minnesota Twins will never win another playoff series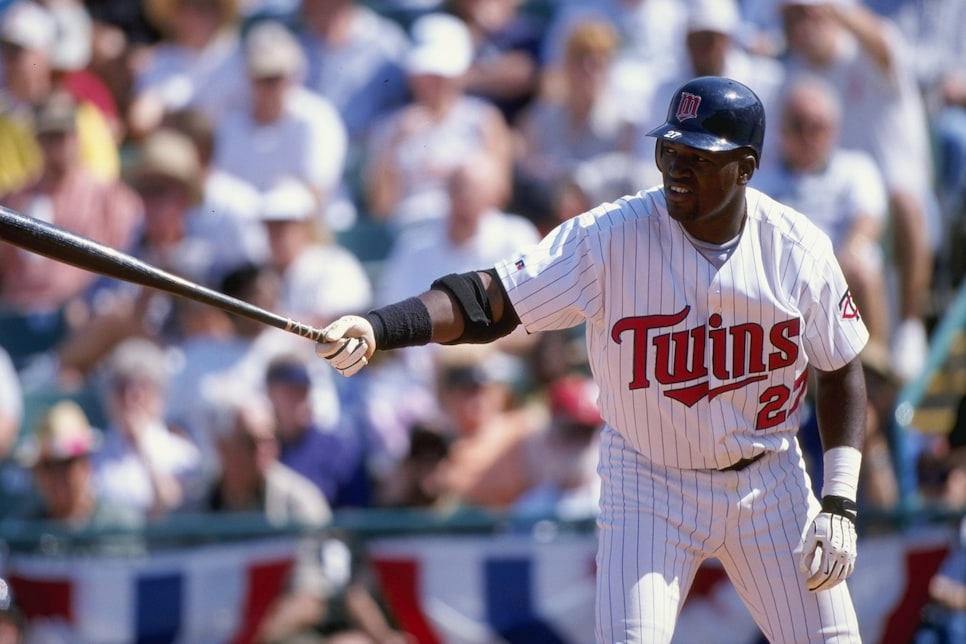 In 2002, a time so distant that it barely exists, the Minnesota Twins actually won a playoff baseball series. Against Billy Beane's Oakland A's in the divisional round, they won a dramatic do-or-die game five, and then got destroyed by the eventual champion Anaheim Angels in the ALCS. Still, it was a series victory! The first since the Kirby Puckett glory days, actually. Things were looking up for Twins fans, from Minneapolis to Fargo to Saskatchewan.
The ugliness. The pain. The sheer unrelenting suckery. Between 2003 and Tuesday night (when they lost game one to the Astros), the Twins have played in 22 playoff baseball games. They have won two of them. Two. That's a grotesque winning percentage of .091. If you extrapolate that to a full 162-game regular season, their record would be 15-143. And that's rounding up. The team with the worst record in baseball history, the 1899 Cleveland Spiders, went 20-134. The playoff Twins are worse than the worst team ever.
The ineptitude, in such a large small sample size over a period of two decades, is staggering. It's more than just bad play; the whole thing would make more sense if they were simply talentless. That's not the case! The Twins have been good, good enough to make the playoffs over and over, only to suddenly become the worst team on the planet. Sure, they've been playing strong teams—the Yankees in particular have owned them, accounting for 16 of those 22 losses—but nothing can explain this level of futility.
Well, almost nothing. As I marveled at their record, I began to wonder what happened before the 2003 season. Was that Joe Mauer's rookie season? Nope. That came a year later. There were a few acquisitions in 2003, but nothing that stuck out. As for the departures, though? There's one name you can't ignore: David Ortiz.
After the [2002] season, the small market Twins faced a decision on Ortiz, who had made $950,000 and would likely have been granted around $2 million for 2003 by an arbitrator. Rather than negotiate a contract, or go to arbitration, the Twins instead decided to release Ortiz as a cost-cutting move on December 16, after being unable to swing a trade for him. In parts of six seasons totaling 455 games with the Twins, Ortiz hit 58 home runs and had 238 RBIs. The player who replaced Ortiz on the Twins' roster, Jose Morban, would never play in a game for the team.
There it is! We all know that every good curse starts with some bad decision. The Red Sox suffered so long because the owner sold Babe Ruth in order to finance a bad Broadway play. The Cubs killed a goat, or failed to kill a goat, or something. And now we have the Twins, who released one of the best, most popular players of the 21st century a few months before everything went to hell.
You don't cut Big Papi! The baseball gods do not smile on that!
Finally, we have an explanation for why this team turns into the Bad News Bears at playoff time, why they'll lose to the cheating Astros despite all of America begging them to win, and why we can count on their continued October collapses. The Curse of David Ortiz lives on. You send Papi packing, and you better believe you reap the whirlwind. This is your life now, Minnesota.