The Loop
The 13 craziest sports superstitions in honor of Friday the 13th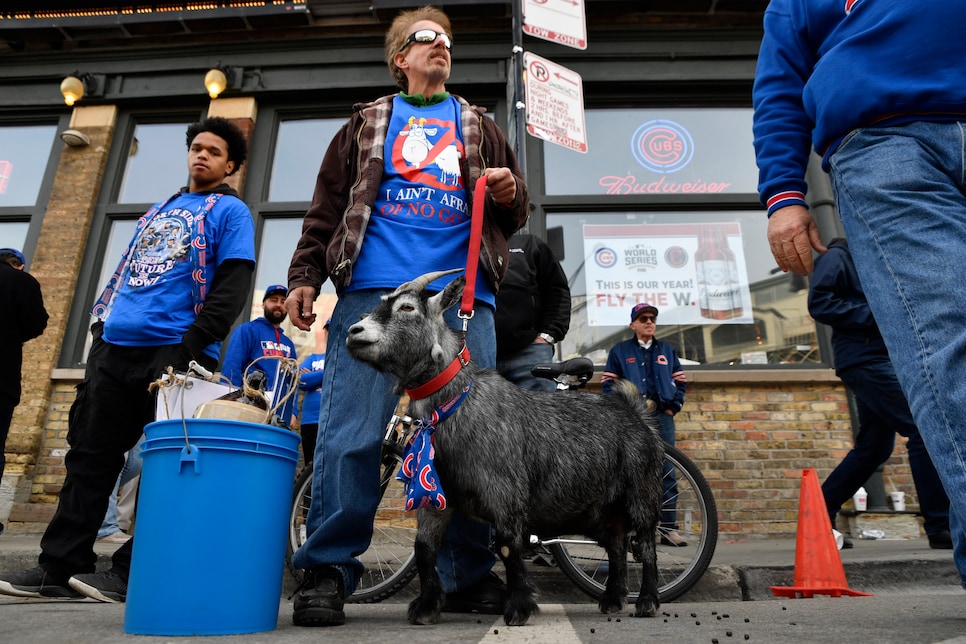 "A real man makes his own luck – Billy Zane, Titanic" – Dwight Schrute
One of sports' most enduring clichés is the athlete willing to "do anything to win." Over the years we've seen this manifest in many ways—from an announcer praising one's all-night film study to the extreme of that spectrum, Deflategate—but no method has been more entertaining (or more ripe for folklore) than pure, unbridled superstition.
In that, err, spirit, join us for a look back at 13 of the most ridiculous traditions in sports history, just in time for Friday the 13th…
13.) The Red Wings' octopus toss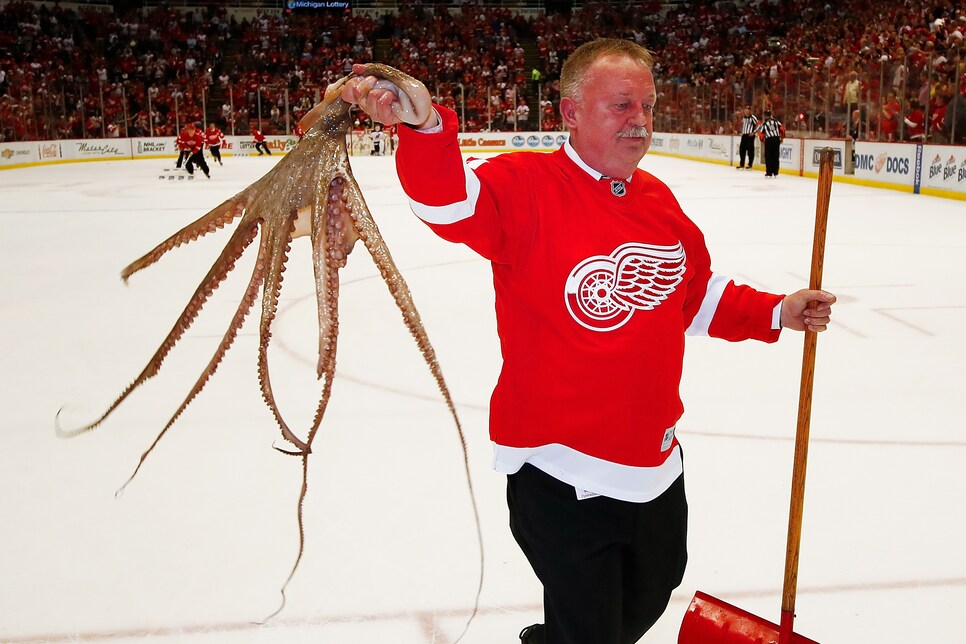 During a playoff game in 1952, a Red Wings fan threw an octopus carcass onto the ice, each of its eight legs representing one of the games needed to win the Stanley Cup in that era. Several weeks later, the Detroit Red Wings won the Stanley Cup, and Detroit's seafood industry was never the same.
Former LSU football coach Les Miles used to the eat the grass at Tiger Stadium before every home game. Yes, really. Maybe that's why he's the former LSU football coach...
11.) Serena Williams's sock loyalty
Over the course of an entire Grand Slam tournament, Serena Williams wears the SAME pair of socks for every match. She has won 23 of these things, however, so we can't blame her for leaning on the Febreze (and a filthy serve) for eight weeks a year.
10.) NASCAR's $50 bill (and shelled peanut) moratorium
In a sport that is quite literally a matter of life and death, you can expect more than a few superstitions, and NASCAR certainly delivers. Rumor has it, $50 bills (and peanut shells) have been found in the cars of drivers who have died in wrecks, and now both are verboten at speedways across America.
9.) Wade Boggs' finger lickin' chicken
After Boggs decided chicken was responsible for his multi-hit games midway through his rookie season, he never looked back—wracking up 3,010 hits and nearly 3,000 pre-game poultry meals during his time in the majors.
8.) The Chicago Cubs' no-goat policy
There are a lot of reasons you shouldn't bring a goat to a baseball game, but a 110-year-old curse—allegedly bestowed upon the Cubs by William "Billy Goat" Sianis after being turned away from Game 4 of the Cubs' 1945 World Series because his pet goat smelled—is probably a pretty good one.
7.) Michael Jordan's secret shorts
When MJ first entered the Association in the mid-80s, short-shorts were all the rage. But if you take a close look at the highlights, you'll notice his Airness preferred a slightly more modest length. It wasn't because Jordan was shy, however. Instead, he was concealing a second pair of shorts—his lucky Tar Heels trunks—that helped to elevate Jordan to GOAT status by the time the early 90s rolled around.
6.) Jason Giambi's gold thong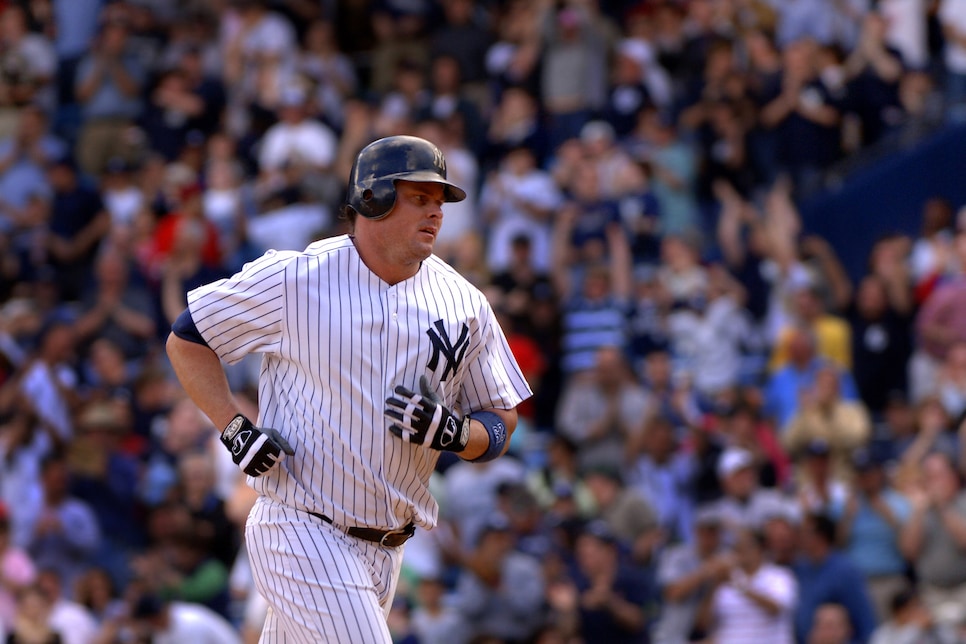 Suffering through a barren hitting drought in 2008, Jason Giambi turned to baseball's secret slump-buster: The gold g-string. Sure enough, it worked, but when Giambi copped to his choice of undergarments, America's baseball-loving masses had no choice but to claw out their mind's eye.
5.) Ernie Els' birdie balls
Though Tiger Woods' Sunday Red is unquestionably the most famous (and successful) form of superstition in recent PGA Tour history, Ernie Els has perhaps the quirkiest tradition. Believing that each ball possesses one "good score," Els thus discards each ball after a birdie or eagle. It helps when you get those tour balls for free, huh, Ernie?
4.) Pelle Lindbergh's beer breaks
The NHL's first Veznia Trophy winner was also the first to begin placing a water bottle on top of his net, but it is for another hydration ritual he is perhaps best known: In between each period, Lindbergh would drink a beer. It always had to be served to him by the same trainer, it always had to be served in a glass with two ice cubes, and it always to be a Pripps—a hard-to-find brand from his native Sweden.
3.) MMA fighter Lyoto Machida's urine habit
MMA fighter Lyoto Machida says he drinks his urine every morning as a "natural medicine." We don't have to explain why this is crazy, right?
2.) Tucker Wendell's serial killer behavior
Baseball journeyman Turk Wendell might be best known for his between-innings teeth brushing in the dugout, but that was just one arrow in his quiver of obsessive-compulsive quirks. Wendell also wore a necklace made of teeth from the animals he hunted and killed, drew three crosses on the mound before every game, and insisted all his contract offers ended in the number 99. He is miraculously NOT wanted by the FBI for questioning.
1.) Sports Illustrated and Madden's respective cover curses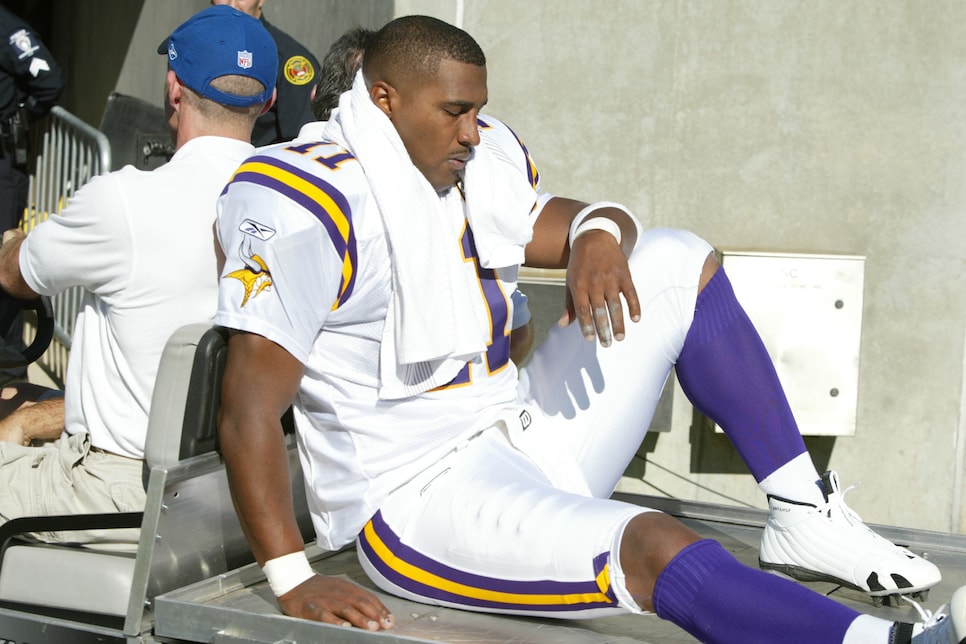 Peyton Hillis, Daunte Culpepper, the Chicago Cubs, the Texas Rangers, pre-ACL tear Tom Brady, pre-ACL tear Rob Gronkowski, Vince Young, Michael Spinks, Pete Rose. Need we say more?