The Loop
Michael Jordan talks golf -- and smoking SIX cigars per day -- in Cigar Aficionado interview
Whether he's playing or spectating, rarely will you see Michael Jordan in a golf setting without a cigar in hand. Seriously, just type in "Michael Jordan golfing" into your Google search bar and it's hard to find a picture where he isn't puffing away on the course, like a boss: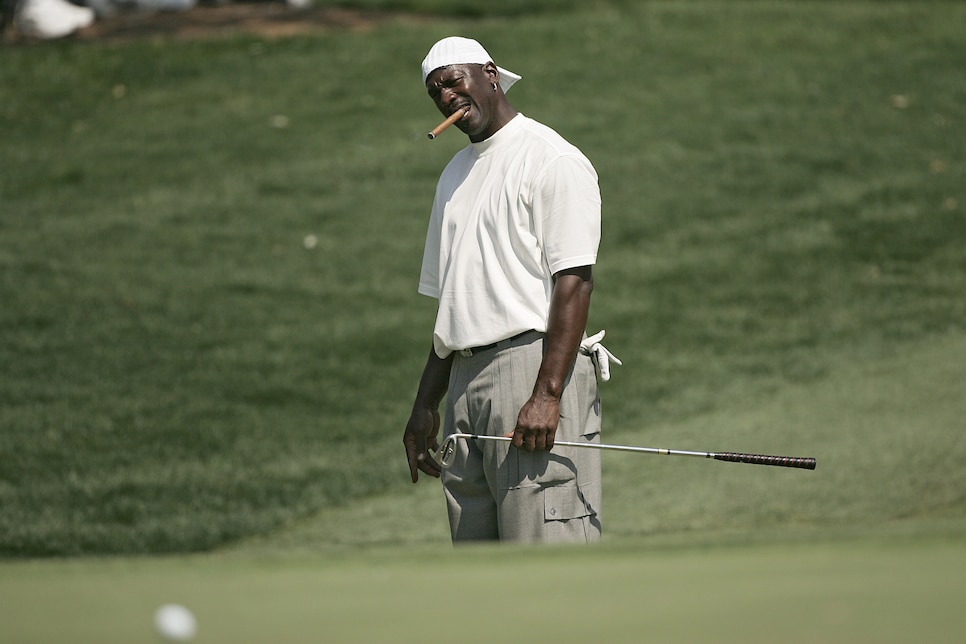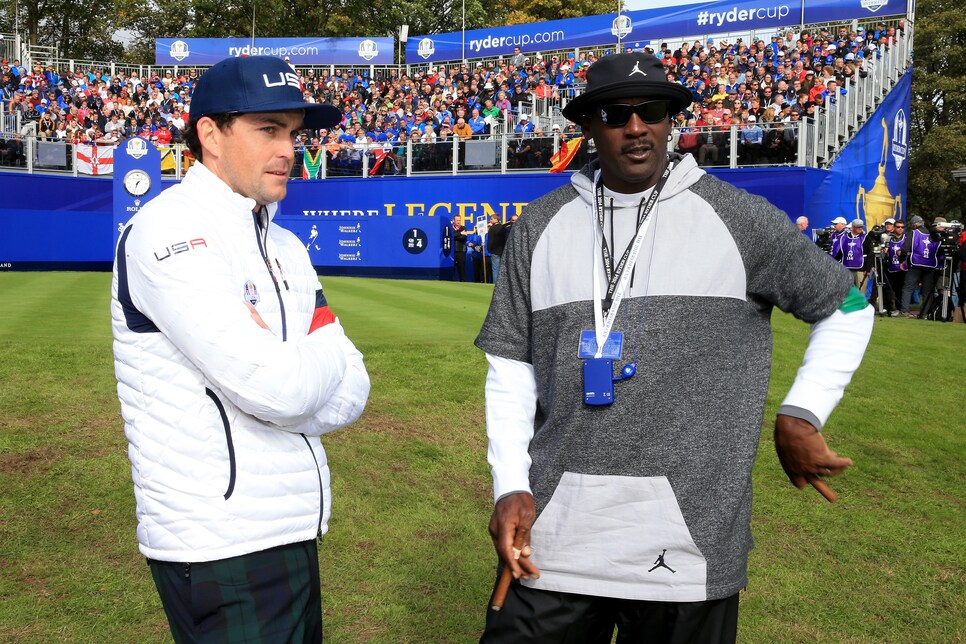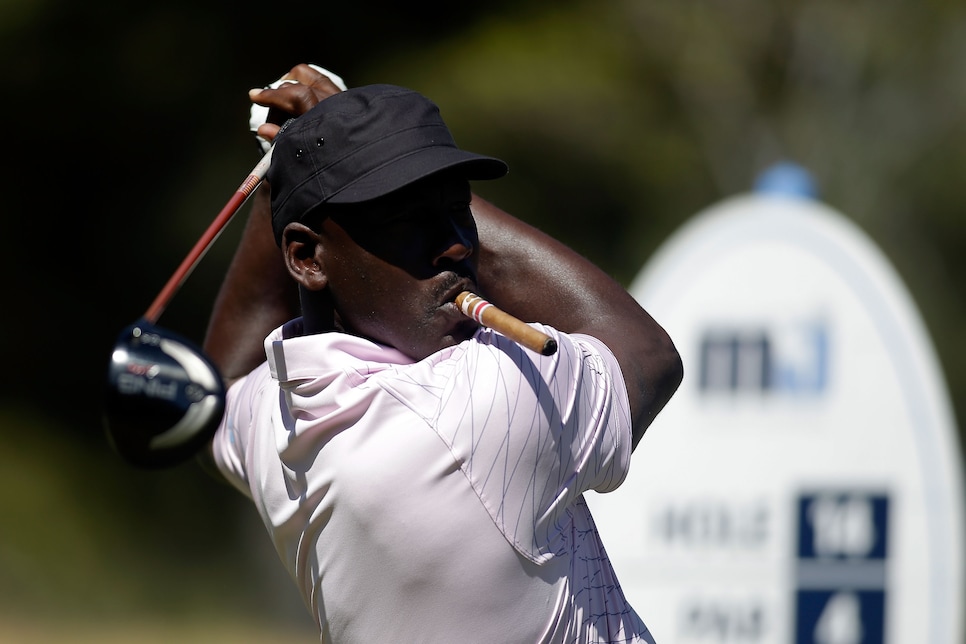 His love for stogies is no secret, something he made clear in a 2005 interview with Cigar Aficionado. Twelve years later, the six-time NBA champion sat down once again with the publication for a rare interview in which they discussed everything from the PGA Tour's young stars to the amount of cigars he smokes per day. Would you believe it if I said the number is equal to his championship rings?
"I smoke.. six cigars a day, maybe," Jordan said to Cigar Aficionado publisher Marvin Shanken.
Six!? Goodness gracious MJ, that is a lot of smoking. It's understandable though, considering the amount of golf he plays. Jordan told Shanken he plays "almost every day," and "always 36 holes."
During these 36-hole affairs, Jordan is sometimes accompanied by PGA Tour pros he's become close with, like Keegan Bradley, Rickie Fowler and even Jordan Spieth. As for Rory McIlroy, MJ has met him but never played with him, and he shares the same sentiments most average golfers have when watching the Northern Irishman.
"For someone that small to generate that much power, it's truly amazing," he said. "I'm fascinated with my massive size, and some of these guys being so small, and they can blow it past me, which is somewhat frustrating, but it is what it is."