The Loop
Michael Jordan had a really good time at the Ryder Cup (as usual)
GLENEAGLES, Scotland -- Michael Jordan is arguably the greatest basketball player of all time, but in recent years he's also become one of U.S. golf's greatest supporters. Jordan has become a fixture at both the Ryder Cup and Presidents Cup, and this week was no different.
Here he was chilling with a cigar: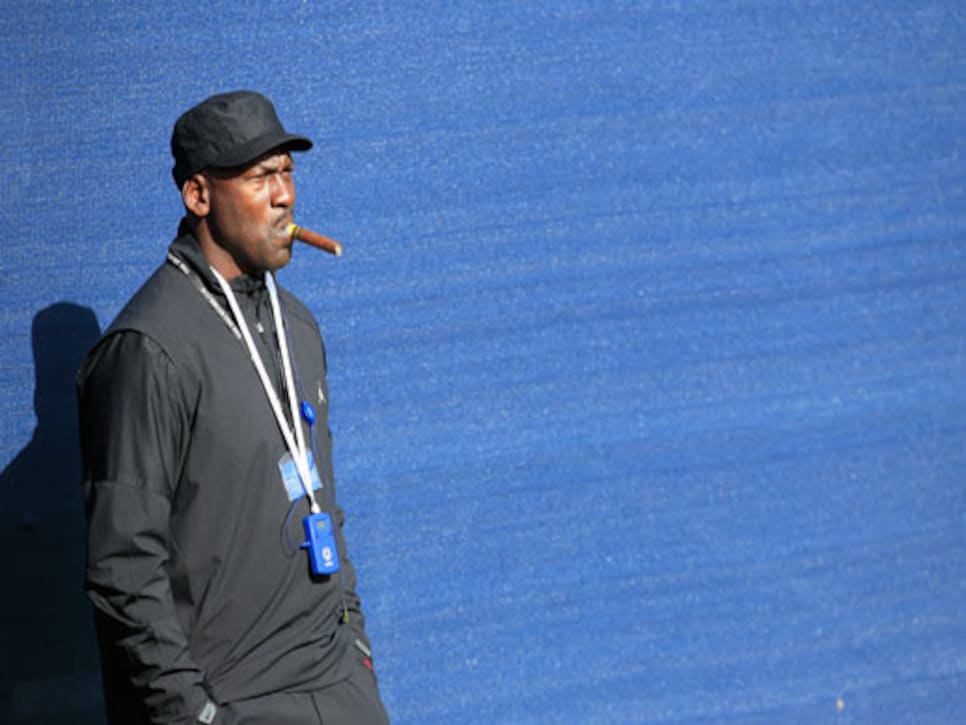 And here he was with a cigar while cheering on his boys. As you'll see, Jordan with a cigar was a common theme this week at Gleneagles: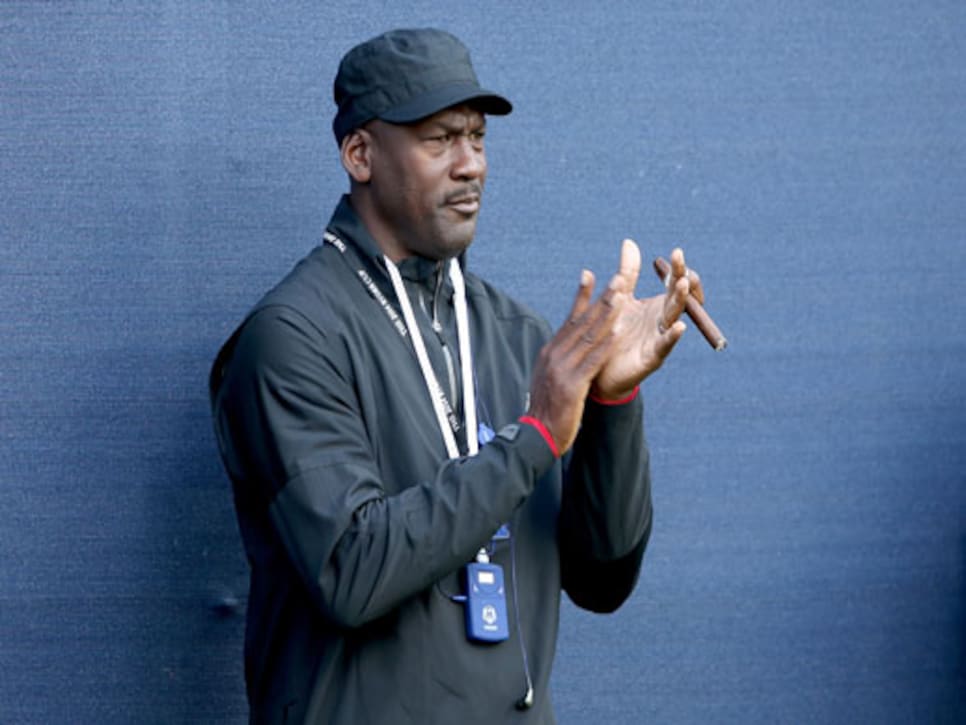 Here, Jordan confers with vice captain Steve Stricker. If only we knew what they were looking at on that phone. Leaked celebrity photos, perhaps?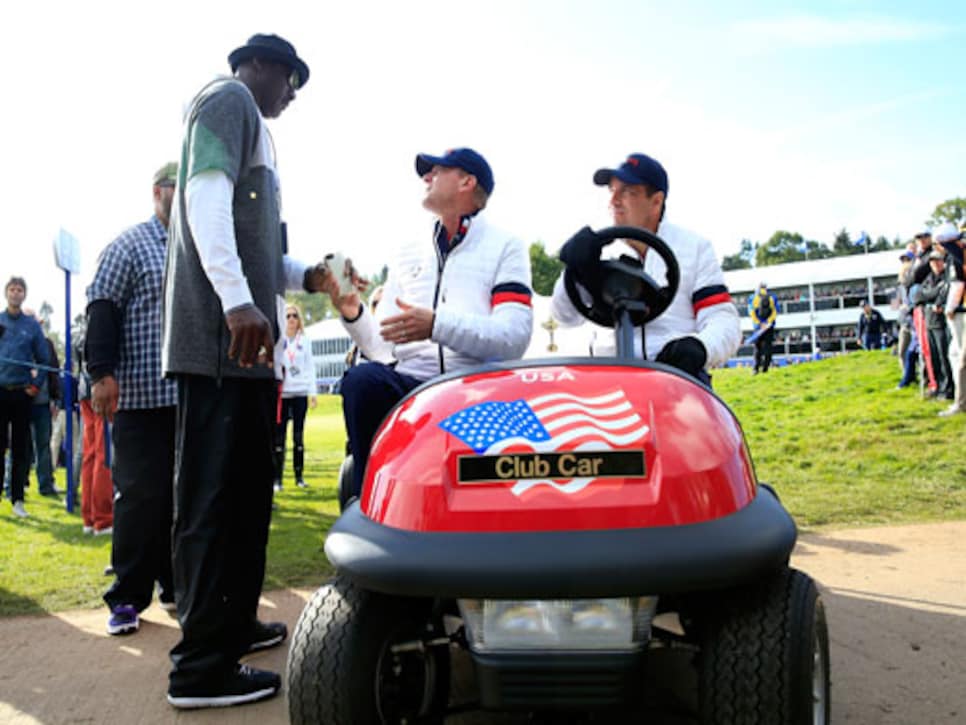 Here, he steps aside to let captain Tom Watson do his 10,000th interview of the week: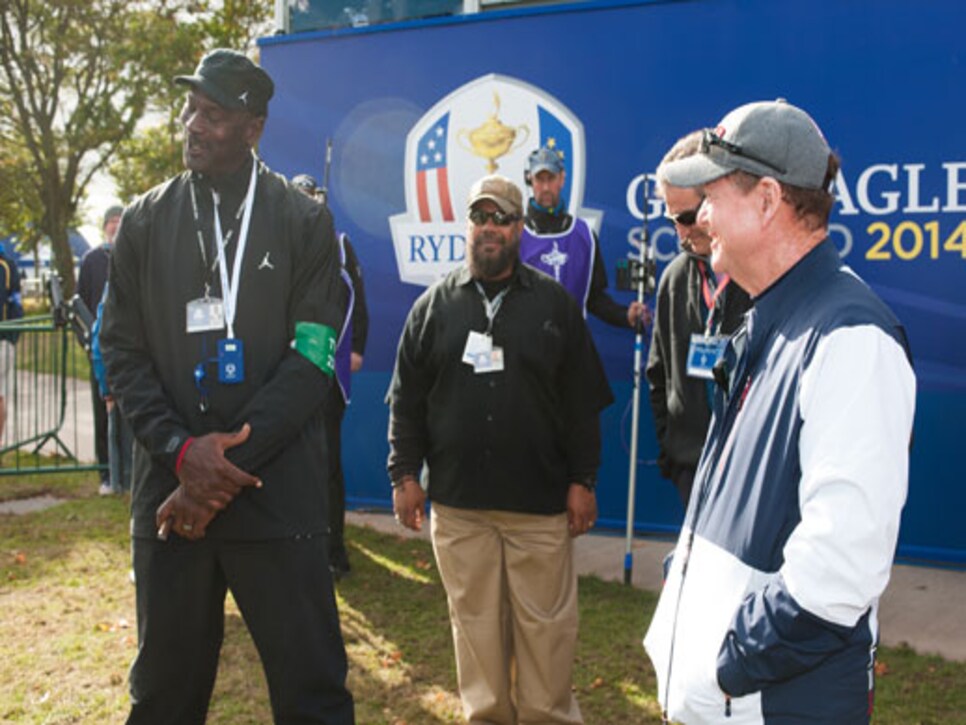 Does this guy know everybody at Gleneagles this week?!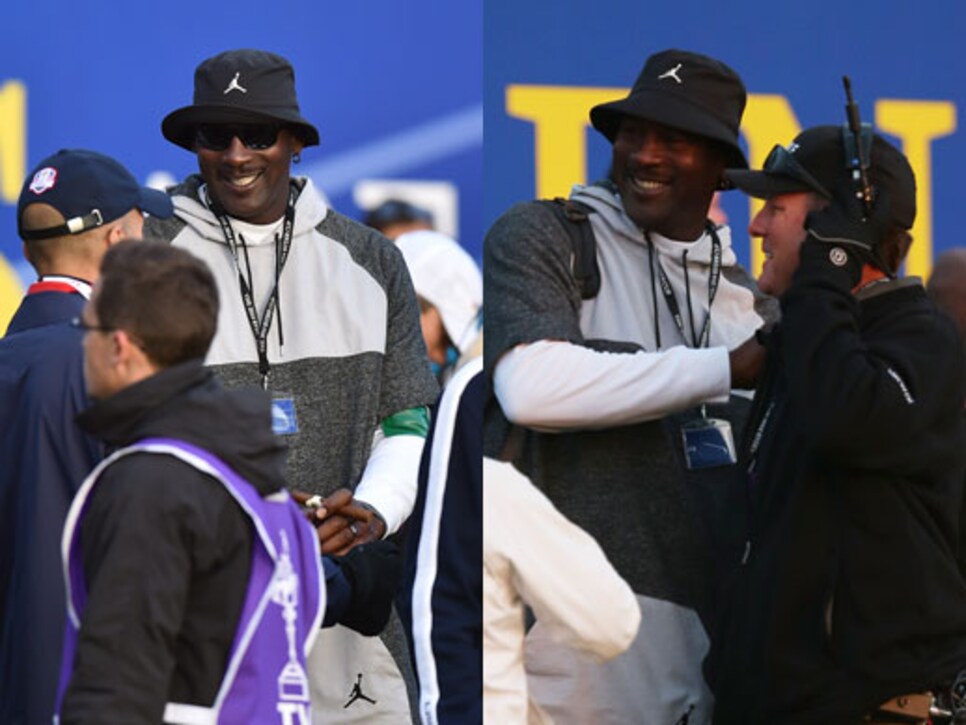 And here, Jordan walks with his Jordan brand ambassador Keegan Bradley while holding two cigars. Related question: Is that sweatshirt and sweet bucket hat part of the new fall collection?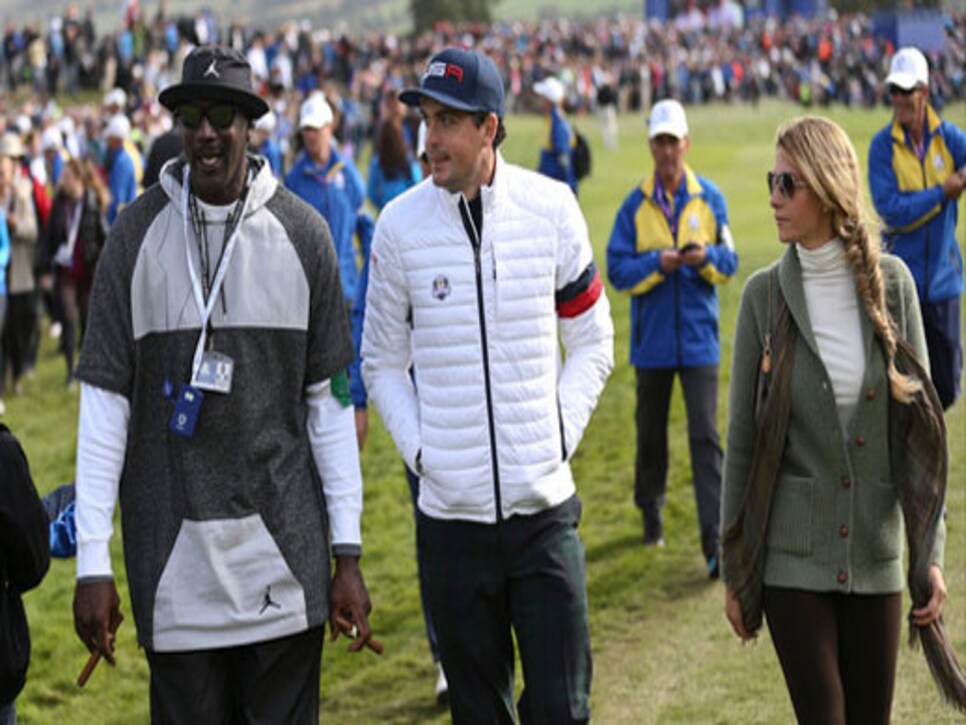 Of course, people at Gleneagles were also excited to see Jordan. Here, he poses with the wives of Thomas Bjorn and Sam Torrance: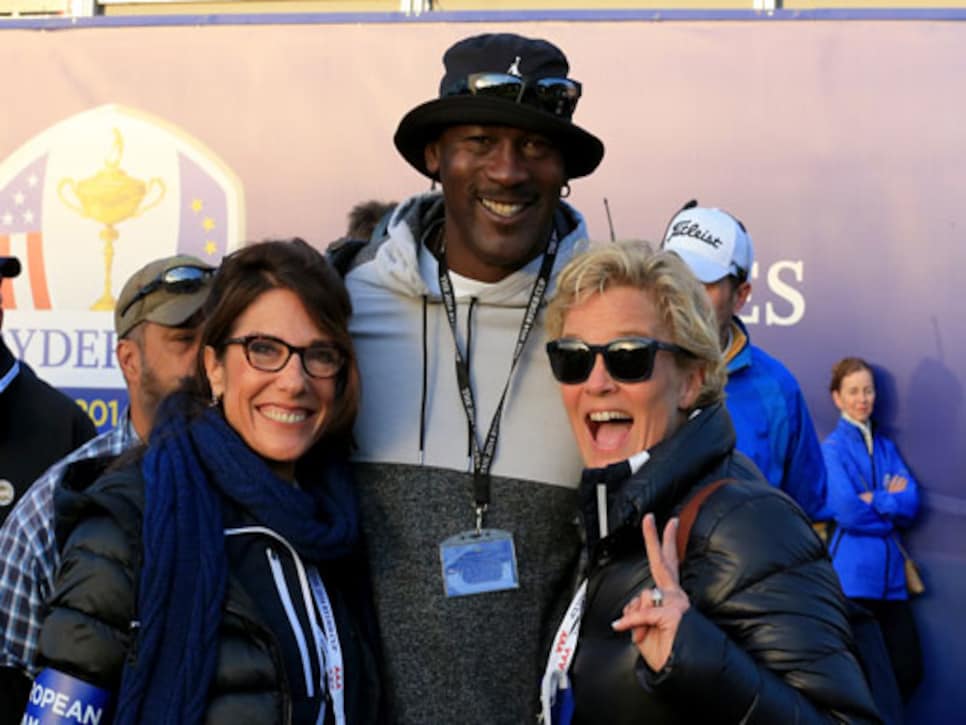 And finally, Jordan takes a picture with fellow cigar lover Miguel Angel Jimenez and his wife, Susanne. We're surprised the camera didn't blow up capturing this much coolness in one photo: