News
Ernie Els withdraws from tournament to help those impacted by Hurricane Irma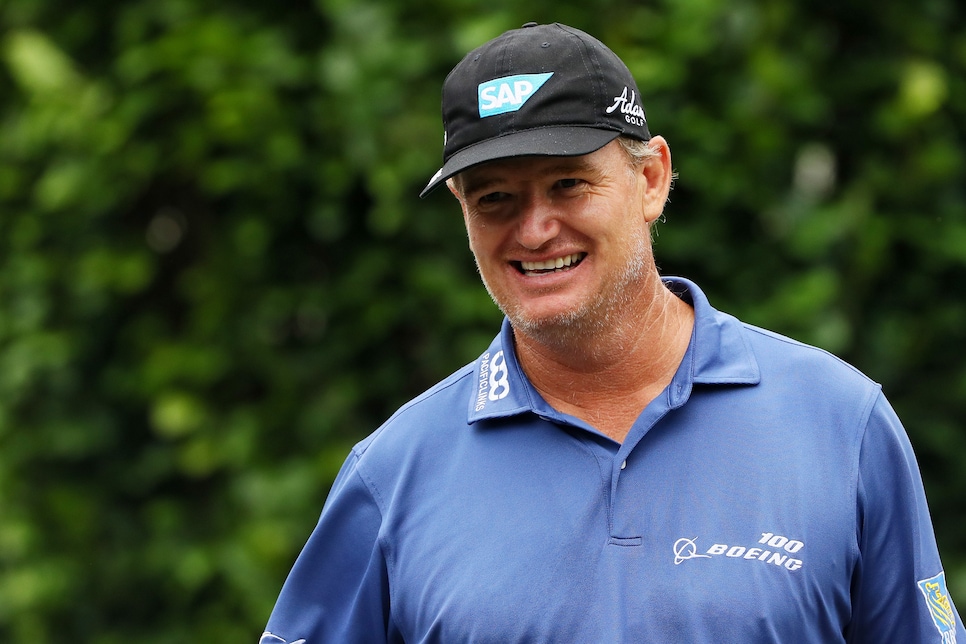 Photo by Andrew Redington/Getty Images
Ernie Els was supposed to play in this week's KLM Open, a regular European Tour stop since the circuit's inaugural season in 1972. However, other priorities have grabbed the Big Easy's attention. On Monday, Els dropped out of the Dutch event, citing concerns for those impacted by Hurricane Irma.
"It's an uncertain time and my first care right now and the next few days is to support my family as well as our friends and associates at Els for Autism," Els said. "We must set be ready for the consequences of this terrible storm. It's going to be a hard time and we have to put our shoulders together."
Els' high school, which serves the needs and dreams of autistic children, is based in Jupiter, Florida. The school closed down in preparation for the storm, which is still battering the state. At the end of August, Els was bestowed the 2017 Heisman Humanitarian Award for his work with the foundation.
"It is extremely regrettable that Ernie Els can not be with this year," said tournament director Daan Slooter. "However, we all understand his choice and hope with him that the damage after the hurricane is not too bad and that everyone is safe."