'95 miles'
Masters 2023: How far does 'speed freak' Gordon Sargent hit the ball?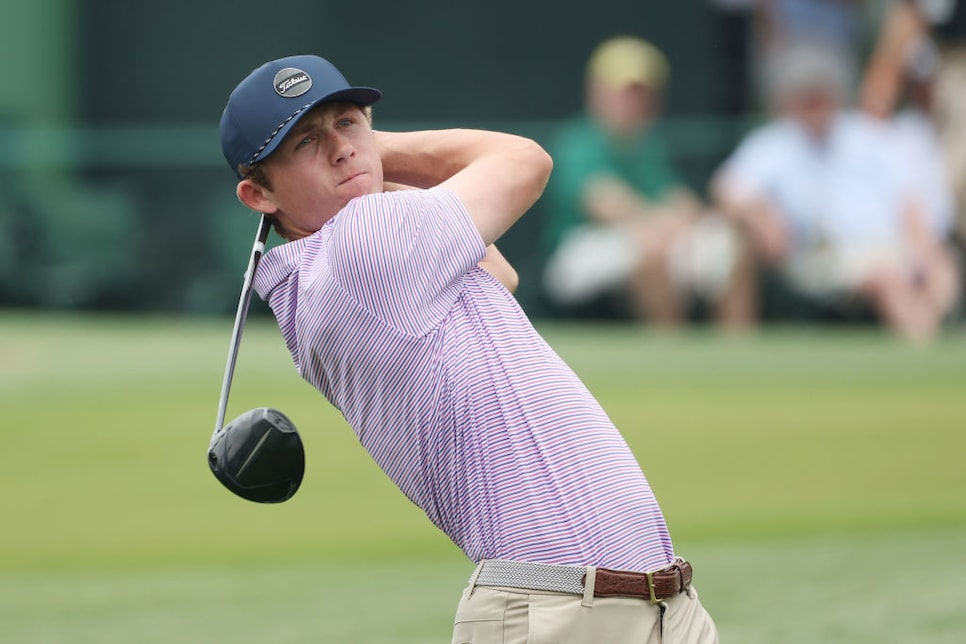 AUGUSTA, Ga. — There are no shortages of storylines at the 2023 Masters. Tiger Woods is playing, and so is Phil Mickelson and the rest of the LIV players. Rory McIlroy is chasing a career Grand Slam, and yet there seems to be one name that keeps bubbling up alongside them: Gordon Sargent.
It's fairly unusual for an amateur to command enough hype to equal the pros, but in Sargent's case, it's probably justified. Using official terminology, Sargent absolutely rips the golf ball.
"Power and finesse, it's very rare that a player has both," Brandel Chamblee said on Golf Channel. "It's incredible."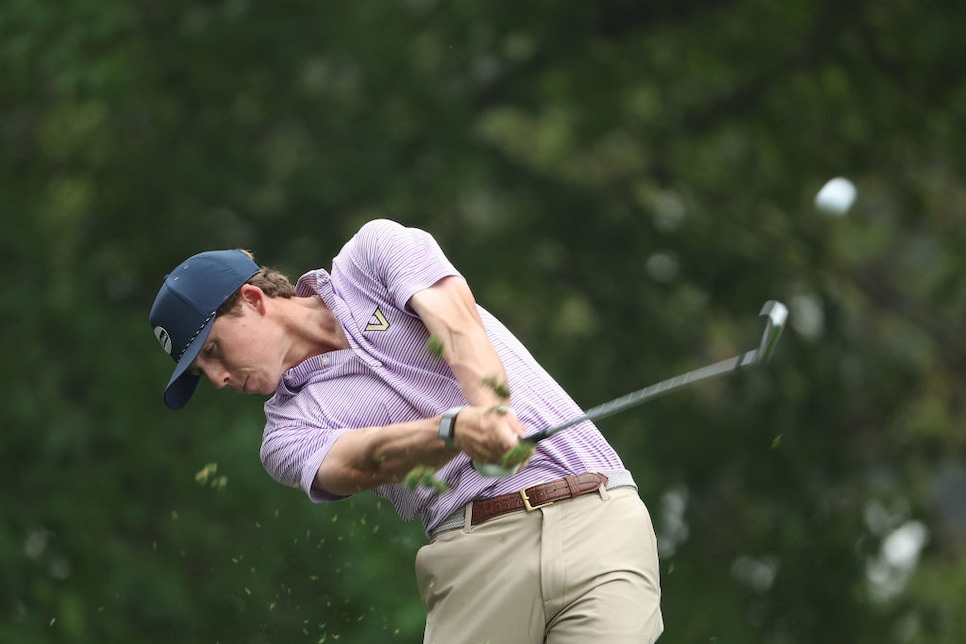 Sargent is a sophomore at Vanderbilt University who has been, in Chamblee's words, "dominating" at the collegiate level. In his 19 starts so far, he's notched four wins and 17 top 10s. He won the NCAA national championship as a freshman, and now, he's at the Masters—and is odds-on to finish as the low amateur in the field.
How far does Gordon Sargent hit the ball?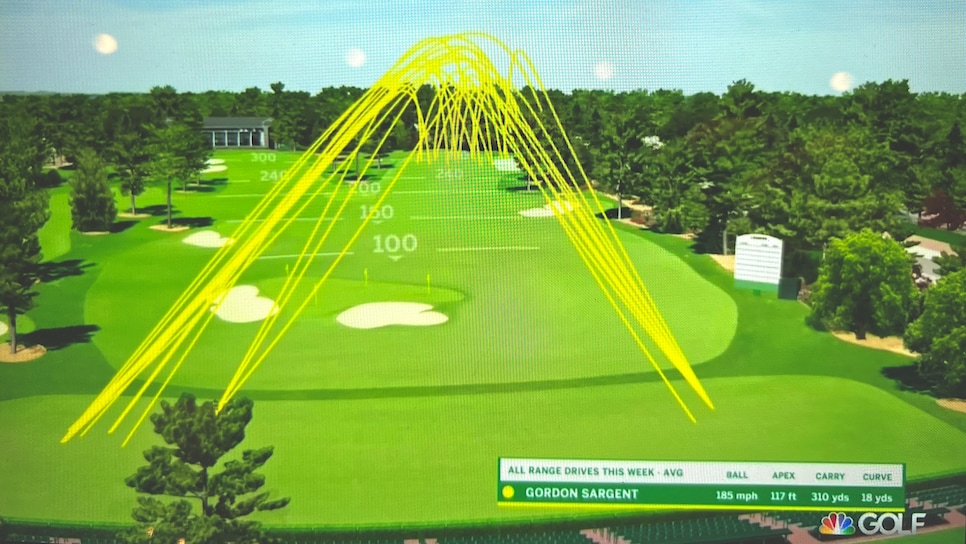 Super far. Just ask Max Homa, who played a practice round with Sargent:
"He hits it 95 miles. He was so far by us it's crazy," Homa says. "He's a phenomenal golfer. Really nice kid. He doesn't look like he's going at it that hard. I've heard so many good things about his game. It was probably even more impressive to see him in person."
Anecdotally, I can vouch. I watched him for a few holes during his other practice round, alongside Rory McIlroy and Brooks Koepka, and he was consistently about 25 yards past them. Digging into some hard numbers, his drives on the range this week have hovered consistently in the 185 mph ball-speed range, which would be around the top five on tour. He seems to move a little faster on the course though: During his NCAA victory, he was routinely clocked hovering in the low-to-mid 190s mph ball speed, with one drive that went close to 400 yards.
During his practice rounds, he said the the longest iron he had after a driver into a par 4 was a 9-iron, and he hit a 6-iron into the lengthened 13th hole.
"I think if you're hitting driver well, there's no point in not hitting it," he says.
It'll become clearer as the week goes on, but it all equates to an average — with his driver — of something in the 350 yard range.