AUSTIN — The groups are out for the greatest PGA Tour event of the year (note: extreme bias over here), which means we can start to pinpoint the absolute best matches from the first three days of round-robin play at the WGC-Dell Match Play. What follows is a ranking of the top 10 (plus one honorable mention) based solely on how spectacular they looks on paper. Like March Madness, match play is a funny beast; you never know which eagerly anticipated fights will turn into duds and which bland duos will suddenly put on a tremendous show. What we can do is pick out the matches that look most appealing to us, and pray that they end up as good as they look.
Many of these highly anticipated matches fall on Friday at Austin Country Club, since that's when the two top-ranked group members. Still there are plenty of gems on the first two days as well. Let's get to it!
Honorable Mention: Cameron Young vs. Jon Rahm - Thursday, 2:22 p.m. (EDT)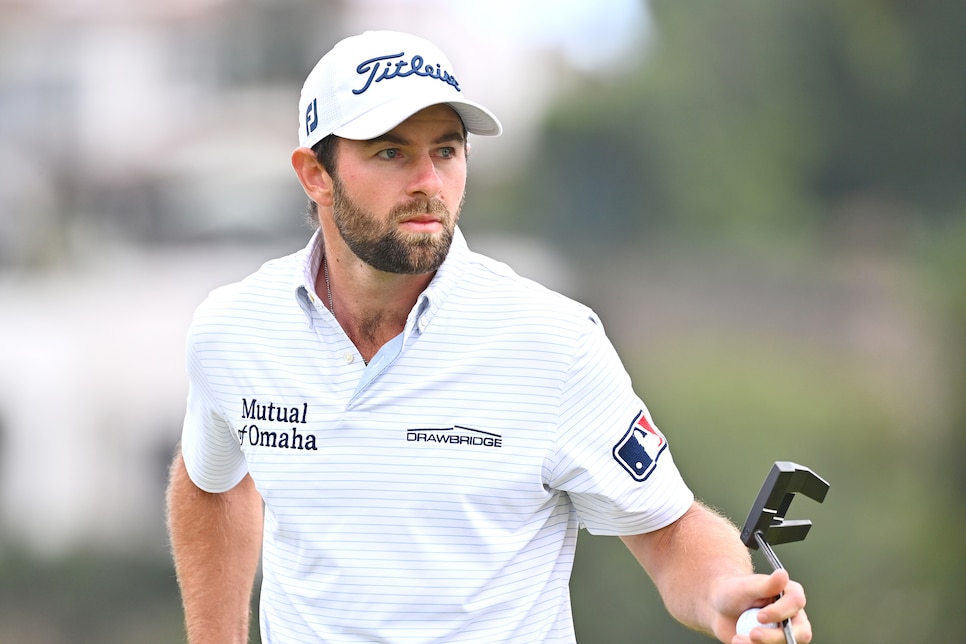 I had to throw this one up top just because Young has the feel of the next good-to-very-good young American. At 24 he seems to have truly found his game, and at 46th in the World Ranking, he's got a great shot to qualify for his Masters debut in April (top 50 after the Match Play earn Augusta invites). There's still a lot to be ironed out in his game, but it's pretty sweet that we get to see him thrown into the fire with the world's best player. I'm fascinated to see how he'll react.
10: Viktor Hovland vs. Will Zalatoris - Friday, time TBD
Major beach vibes here. Two young, extremely casual dudes, one of whom sounds like a U.S. southerner despite being from Norway, the other the owner of a sick Owen Wilson impression. They're also two of the most exciting talents in the U.S. and Europe, and have the second-and-third best strokes gained/approach numbers so far this year. When it comes to putting, though? Things get a little dire, particularly for Zalatoris. All of which means you could be drooling at the iron shots on display, then looking away in fear on the greens. Get these two guys together, and things get exciting … one way or another.
9: Bryson DeChambeau vs. Richard Bland - Wednesday, 2:44 p.m.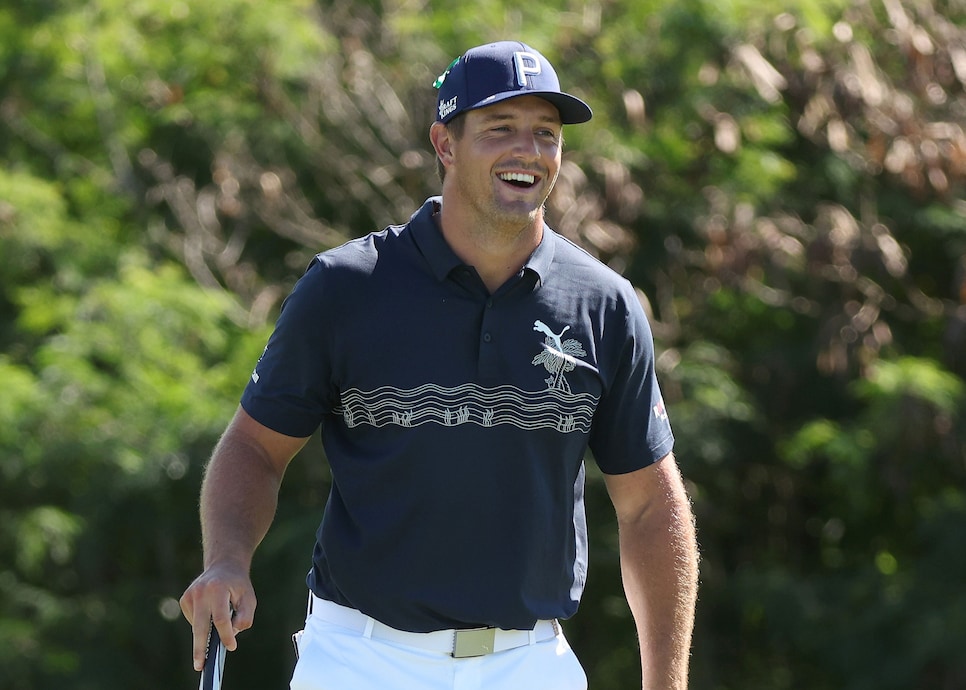 The fun part of this is that I swear DeChambeau is waiting for me to finish writing before he declares that he's out. But as long as he's technically in, I'll be treating him as an enthusiastic yes. And hey, this match is funny and potentially epic. Two extremely different people, with different worldviews and different achievements and different ages, with the 49-year-old Bland playing the role of Rocky to DeChambeau's Ivan Drago. They both have phenomenal stories, but Bland's "unlikely lifer wins his first European Tour event in his late 40s" is light years removed from "American prodigy and NCAA champion goes into insane bulk mode to win U.S. Open and make everyone mad." David and Goliath, John Henry vs. The Machine ... pick your favorite analogy, this one's got it all.
8: Jordan Spieth vs. Adam Scott - Friday, time TBD
This is the "Nice Boys Derby," and there's nothing wrong with that. I want loads of respectful nods, a gentleman's handshake or two, and polite but heartfelt compliments for each other when the round ends. In fact, I want them to become best friends, run a surf school together in Australia, and defeat the rival surf school, who will probably be full of jerks. None of this seems like too much to ask.
7: Billy Horschel vs. Thomas Pieters - Friday, time TBD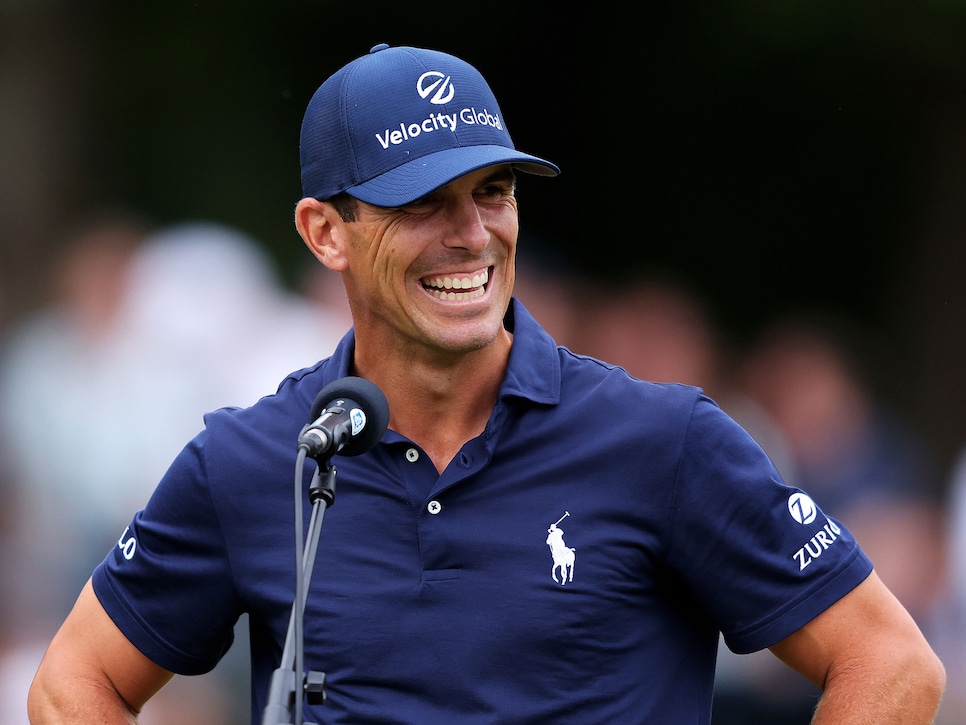 It's hard to remember now, but Pieters was an absolute match-play baller at the Hazeltine Ryder Cup in 2016, beating the likes of Dustin Johnson and Brooks Koepka on the way to a 4-1 record. He fell off a little after that, never becoming the star he seemed destined to be, but with recent wins at the Portugal Masters and the Abu Dhabi HSBC Championship, he's cracked World Ranking top 50 again. This could be the perfect breakout event for him, but to do it, he'll have to face the defending champion who is himself riding a bit of form after a T-2 at Bay Hill. Nobody gets through Horschel—8-4 in Austin—very easy.
6: Collin Morikawa vs. Robert MacIntyre - Wednesday, 12:54 p.m.
MacIntyre captured hearts and minds at this event last year when he fought to a gutty tie with Dustin Johnson, then dramatically drove the green at the final hole of his final match to win his group. Victor Perez made short work of him in the Round of 16, but MacIntyre's name still resonates, and he's often brought up in the context of Europe's next great class of Ryder Cup golfers. To win his group this time, he'll have to hold his own with Morikawa, who is simply the greatest iron player of his generation. Morikawa, the World No. 2, has hit a short patch of short form, and in fact doesn't have an outright win in match singles in his professional career. But that should change this week, especially considering his dominance with DJ at the Ryder Cup.
5: Brooks Koepka vs. Shane Lowry - Friday, time TBD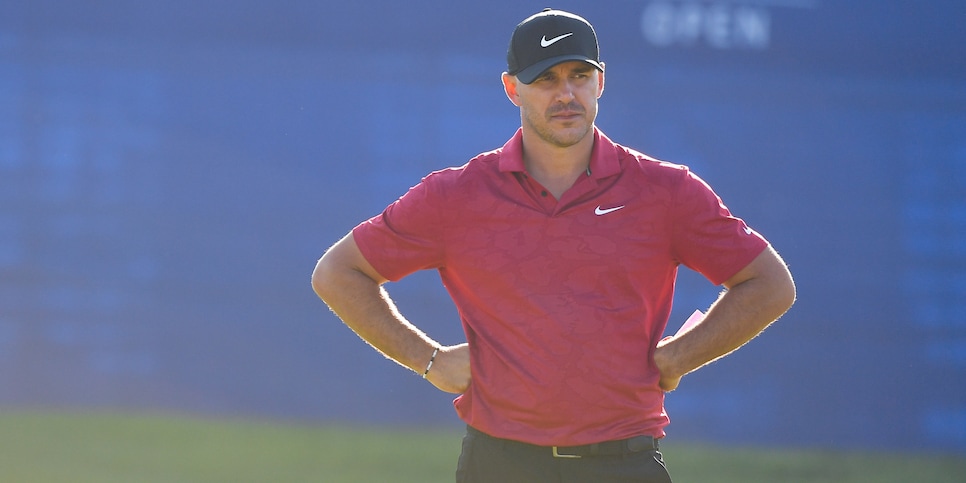 The alpha males! This will be like watching one of those old movies where two big men have a fistfight, but rather than try to bob and weave or duck away, they just stand there punching each other in the face as hard as they can, one after another, until someone falls over. I've never seen anyone fight like that in real life, and this feels like the closest I'm going to get.
4: Tyrrell Hatton vs. Daniel Berger - Friday, time TBD
Hatton is playing ludicrously well, and putting the smoke out of the ball, but he hasn't broken through with a win despite frequently putting himself in contention. He doesn't lack for passion, as we saw from his best moment at the Ryder Cup, and sometimes that passion devolves into anger. It makes for intense, electric viewing, and when you contrast his demeanor and green skills with Berger, a more even-keeled personality who is good at simply everything, you get the feeling this could be a sneaky best match of the group stages.
3: Scottie Scheffler vs. Ian Poulter - Wednesday, 1:38 p.m.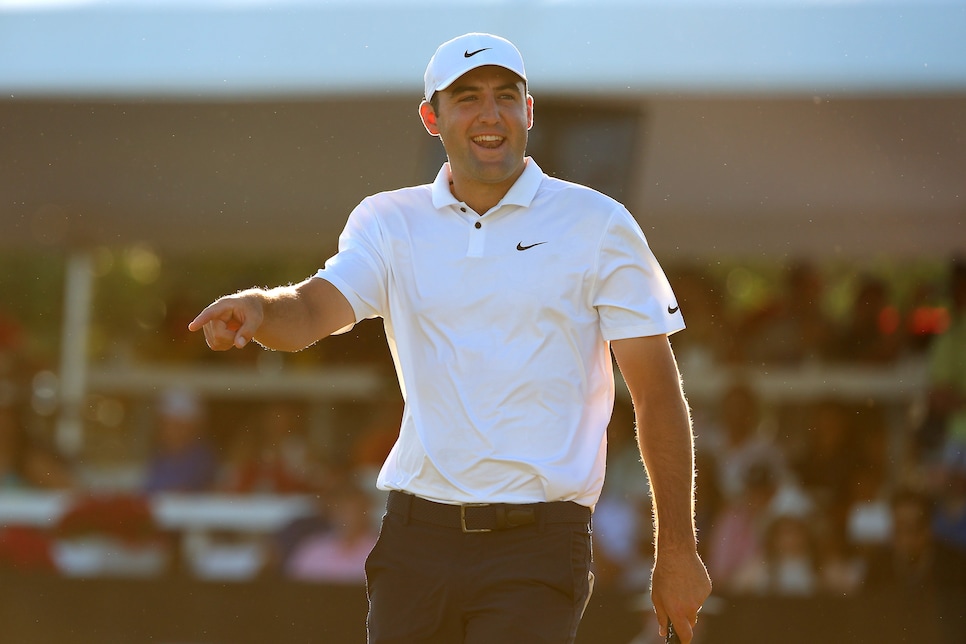 When I texted Steve Stricker for his thoughts on the Americans who excelled at last year's Match Play, and whether that had any implications for the Ryder Cup, he singled out Scheffler, and thoroughly enjoyed how the Texan took down both Poulter and Jon Rahm en route to the final match. It was at least part of why Stricker used a captain's pick on him, and at Whistling Straits, Scheffler came out on Sunday singles and beat Rahm again in a match that obliterated any momentum Europe might have hoped to build. Scheffler's young, but already he's gaining a strong match-play reputation. And now … he's got a rematch against the match play GOAT, the man who owns a 6-0-1 Ryder Cup singles record, won theWGC-Match Play back when it was in Arizona, and is 9-3 in Austin. This would be an alluring duel regardless, but with the revenge motive? It's primo.
2: Justin Thomas vs. Kevin Kisner - Friday, time TBD
Stay with me here: These are America's two best match-play golfers. In team competition like the Presidents Cup and Ryder Cup, JT is the real Captain America, with a combined 12-4-3 record. He was also the fastest American to reach 10 points in those competitions since Lanny Wadkins and Sam Snead. Kisner, meanwhile, is the king of the WGC-Match Play, especially since it moved to Austin Country Club in 2016. That was his first year in the event, and in the five installments since, he's compiled a 16-6-1 record, finished runner-up in 2018 and won outright in 2019, beating giants like Oosthuizen, Molinari and Kuchar in the knockout rounds.
1: Jon Rahm vs. Patrick Reed - Friday, time TBD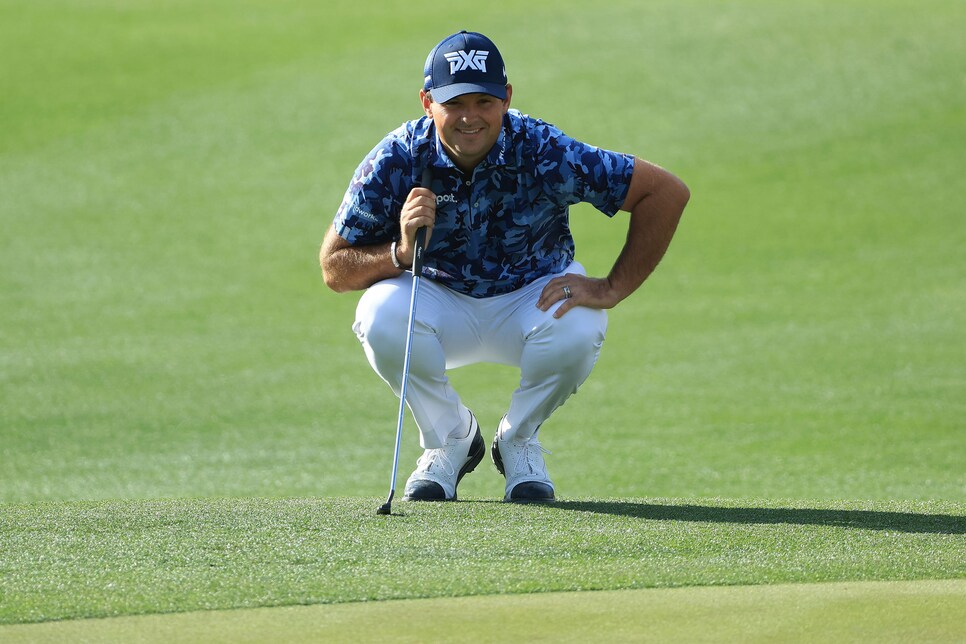 Any other year, Thomas vs. Kisner would be the easy No. 1. But frankly, the intensity here is too extreme to stick it anywhere but the top spot. Rahm, the reigning U.S. Open champion, World No. 1 and Ryder Cup stalwart in a disastrous year for Europe, is basically unimpeachable. He'll be favored in every match he plays, but this is one where he's going to have to go through hell to get the win. Reed's match-play prowess may have fallen after Paris and Melbourne, which is mostly down to his own social mistakes, but the fact remains that when you get him one-on-one in this format, he's a flinty, combative nightmare. There's a reason he's 3-0 in Ryder Cup singles, and while we keep waiting for him to have his moment in Austin. You can bet he'll be fired up to take on the World No. 1. This is appointment viewing.