WGC-Dell Match Play
Ian Poulter sums up his match-play mindset in a hilarious, and NSFW, way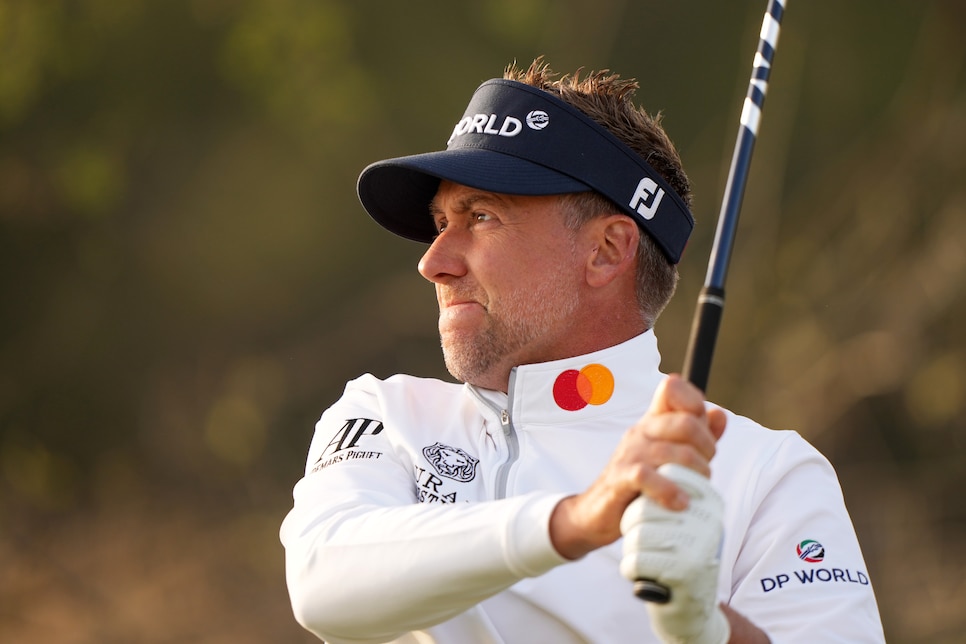 Prior to the WGC-Dell Match Play, Ian Poulter had recorded just one top-10 finish on the PGA Tour since September 2019. He'd also missed his last two cuts, and failed to gain strokes on approach in any of his last seven measured starts, per Fantasy National. The too long, don't read version: He wasn't playing good golf of late.
But change the format from stroke play to match play and you can throw all that stuff out the window when it comes to Poulter. He has always excelled in the mano-a-mano format, with two of his 15 career PGA and European Tour victories coming in match-play events. He's also been a Ryder Cup stud for nearly two decades, having gone 5-0-1 in Sunday singles in his six appearances.
In his first group-play match on Wednesday, the Englishman continued to show off his match play mettle, disposing of Rory McIlroy on the 13th hole, 6 and 5. McIlroy had been playing poorly, but so had Poulter. Still, it was as if he flipped a switch. Afterward, he explained why he's so good in this format in a hilarious, and NSFW, way.
"I kind of like the sh-t or bust attitude, to be honest with you," said Poulter. "It gets the adrenaline going, the ticker starts going and quite frankly you've just got to be—sh-t or bust. You got to pony up and hit shots, right? So you got to suck it up and sh-t or bust."
Essentially, Poulter is saying it's an "all or nothing" attitude, just in a much different way.
"It's an Englishism," explained the 45-year-old. "It's just one of those, you have to hit shots. This is that golf course where you're going to make mistakes, hazards everywhere, tricky pin position, it was just try and keep the foot down."
He did keep the foot down, AKA sh-t or bust. After taking a commanding 3-up lead through five holes, McIlroy was able to get it back down to 1 after eight holes. From there, Poulter won the next five holes, putting away the former World No. 1 with ease.
Poulter's 1-0-0 start gives him a huge leg up on his group, which features the 0-1-0 McIlroy and Lanto Griffin and Cameron Smith, who are in a match that may go the distance. Poulter will face Smith on Thursday then Griffin on Friday. If he advances, a Saturday morning date with the winner of the Xander Schauffele, Scottie Scheffler, Jason Day and Andy Sullivan would await.