News
Watch John Daly make a hole-in-one at the Chubb Classic while wearing American flag golf pants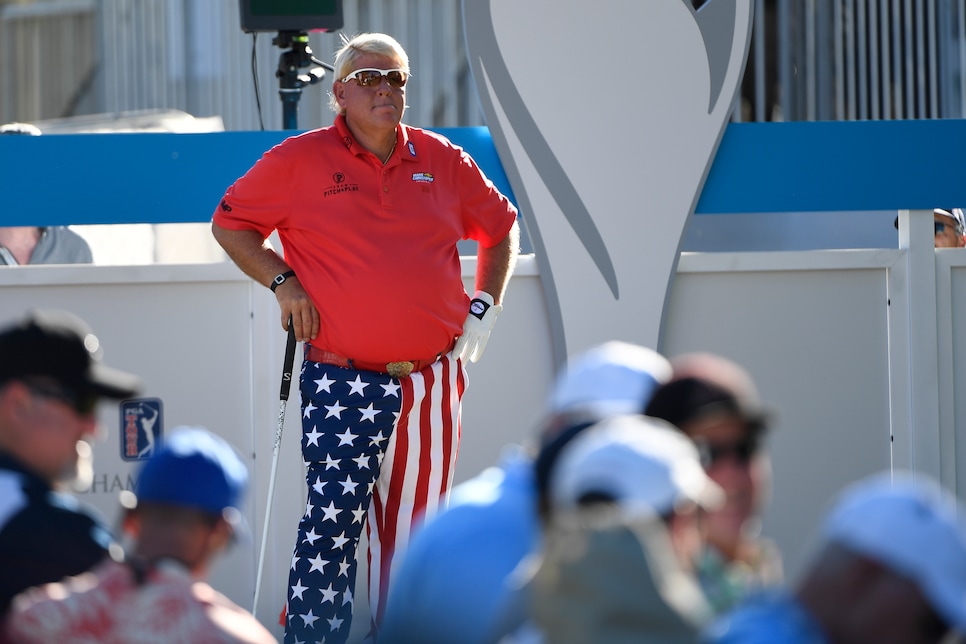 You always have to keep the camera on John Daly. When he's not mashing drives, smoking cigarettes and hitting tee shots off beer cans, he finds a way to entertain us. On Sunday, that meant acing the par-3 16th hole at the Chubb Classic.
We were a little disappointed with the celebration, if we're being honest. The golf shot, though, was not disappointing in the least.
Big JD put together three rounds in the 60s at the PGA Tour Champions' Chubb Classic for an eventual top-10 finish. We'd love to see how Daly will celebrate the ace, in addition to the solid finish, tonight.
Watch out, Naples. We have a feeling the bar tab at the TwinEagles Golf Club will be taken pretty deep with JD picking up the tab.