Wasting Money
WM Phoenix Open degenerates find new ways to bet in between holes
If you're going to the Waste Management Phoenix Open, you're going to, ahem, waste some money. That's just how it works.
Maybe you buy too many beers. Maybe you splurge in the merch tent. Or maybe you throw away a chunk of change gambling on the number of steps a player takes to get to the next tee box. That may sound like a very specific and arbitrary bet, and trust us … it is.
"I bet it'll take Jordan Spieth OVER 13.5 steps to get to hole 16" is a line that should immediately get you sent to Gamblers Anonymous, or at least to your friends as a cautionary tale.
But, to be fair, he set a great line.
That said, with the Super Bowl coming up, there are so many parlays one can make with this steps bet. Amount of times Rihanna says the word "umbrella" combined with Max Homa paces heading to the 16th tee. That's just one right there ... see how addicting this is?
While we're at it, we all know how unhinged things can get on the 16th and an intrepid young bookie named Tyler Shupe decided that there was money to be made and bets to be had while waiting for the best of the best to tee off.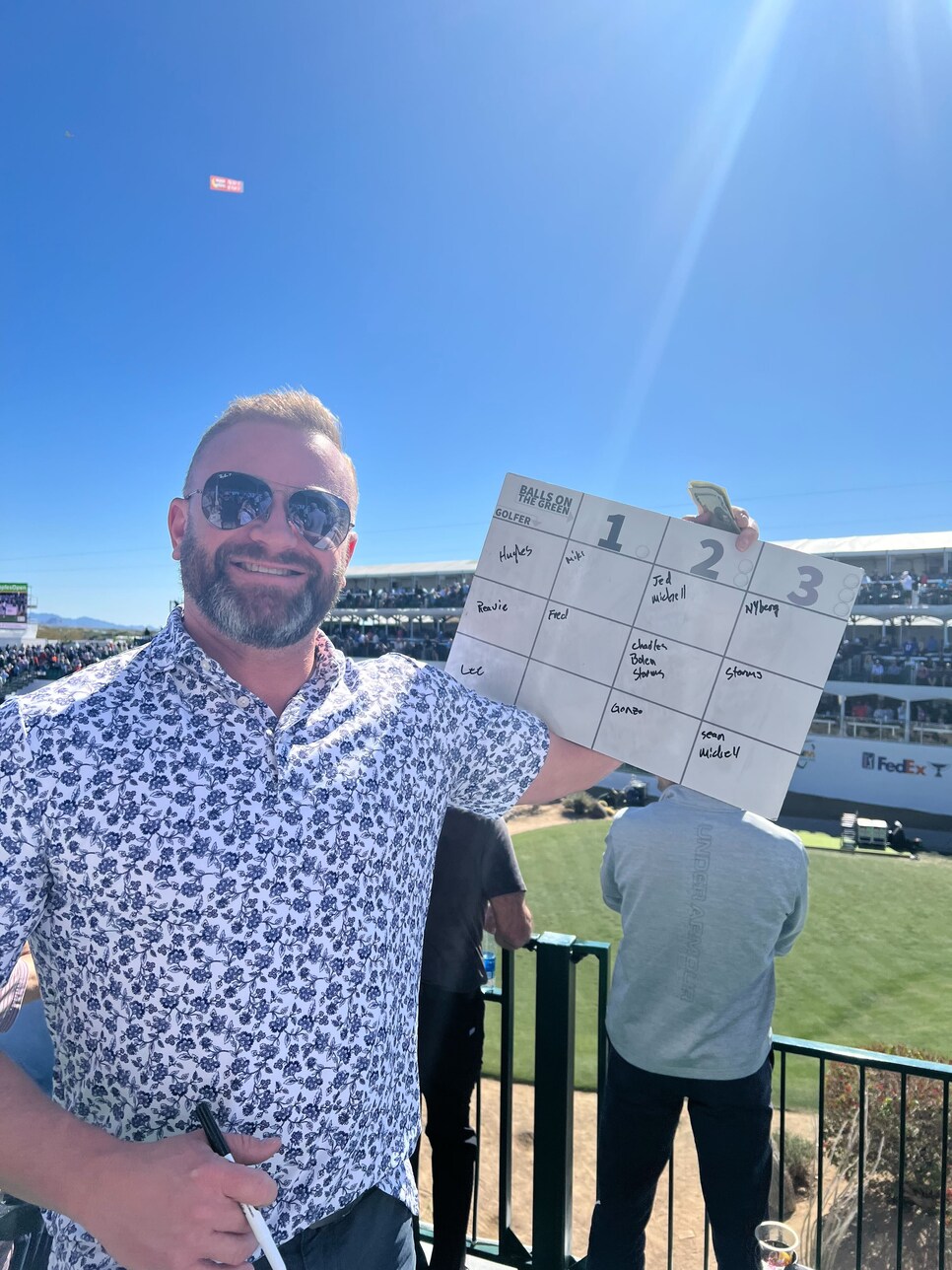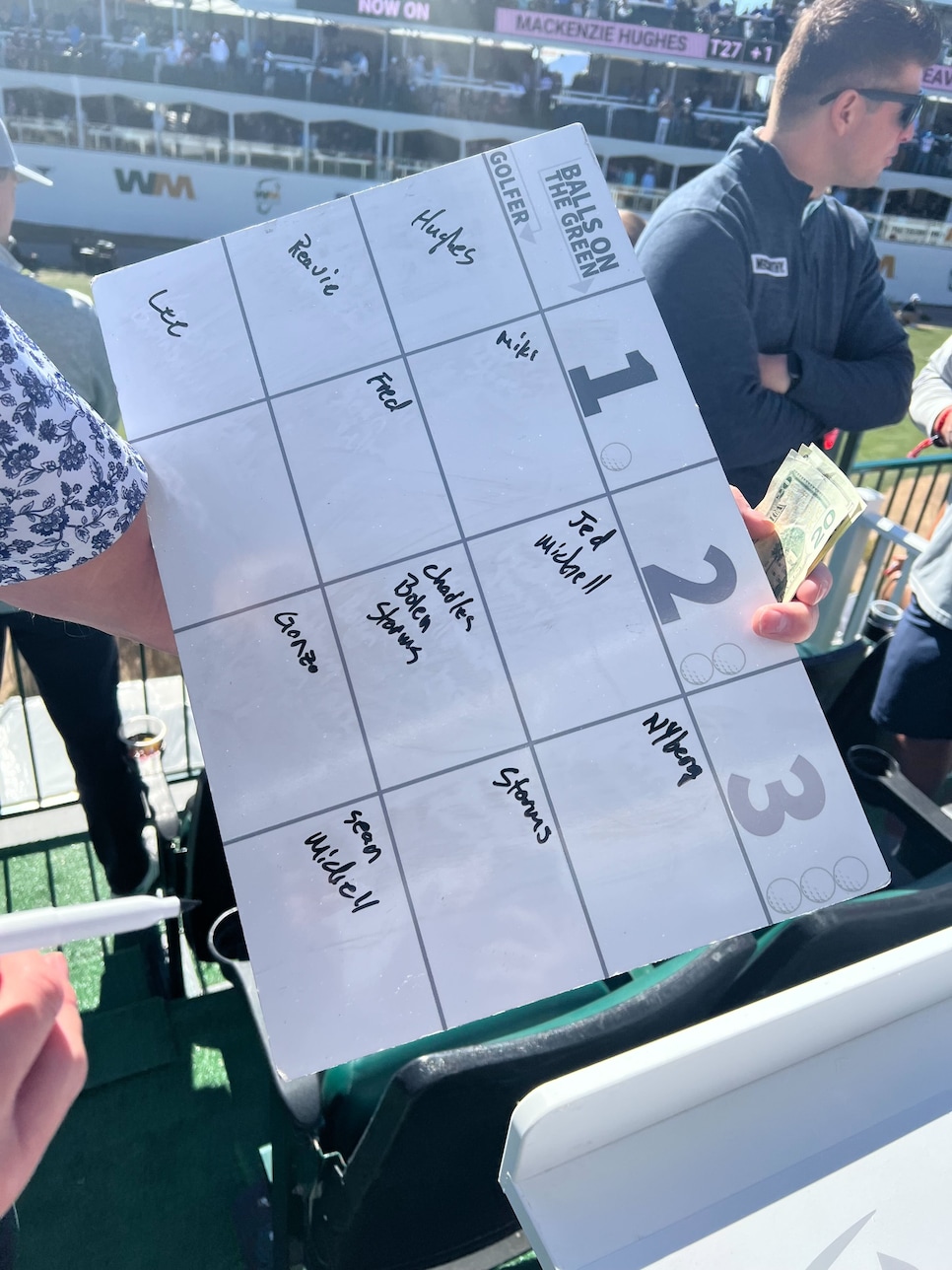 Yes, that's a dry-erase board with tour pros named, so that passers-by could gamble on whether or not they would hit the green. With such windy conditions on Thursday, it was a real risk, and that's what this is all about. Also, thanks to our own Maddi MacClurg for finding this guy and being too busy and having too much fun at the Waste Management to write about it.
The golf has certainly been good at TPC Scottsdale thus far, but the inane bets available have been even better.