News
Was Dustin Johnson's near ace on a par 4 the "greatest shot" in golf history? Brandel Chamblee thinks so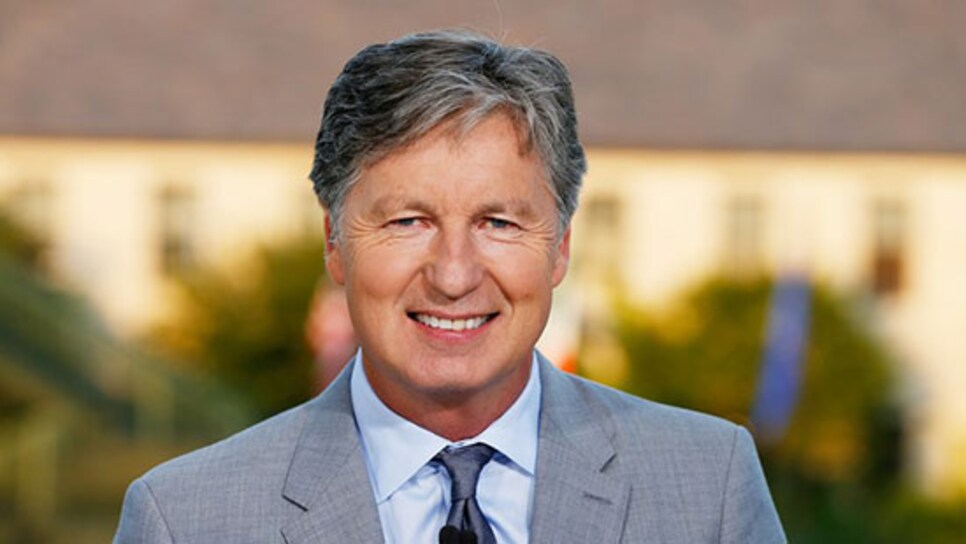 By now, you've undoubtedly seen Dustin Johnson's near hole-in-one on a 433-yard(!) par 4 on Sunday. And if for some reason you haven't, stop what you're doing and watch this a few times, because it's absolutely amazing:
Johnson settled for a tap-in eagle and went on to win the PGA Tour's opening event of 2018 by eight. It was an incredible shot that had people buzzing on Twitter almost as much as Oprah's Golden Globes speech. OK, not quite that much, but people were talking. And one of those people was NBC/Golf Channel analyst Brandel Chamblee, who offered this bold take on where Johnson's mighty blow ranks against other full shots:
That's right, No. 1. Wow.
To be clear, Chamblee's ranking is not the best shots of DJ's career or the best shots ever hit in the Sentry Tournament of Champions, but rather, the best shots in GOLF history. Again, pretty bold.
He added these follow-up tweets to further explain/solidify his position:
On one hand, we understand Chamblee's point. From a technical standpoint, it's hard to conceive of a golfer pulling off something more incredible than nearly holing a shot from four hundred and thirty yards away. But keep in mind this was the Sentry Tournament of Champions, not a major. And DJ already had a six-shot lead.
On liking to talk golf, we agree, Brandel. And we're guessing you're going to hear plenty of other opinions on this.