News
Watch: Dustin Johnson's drive finishes inch short of albatross at Kapalua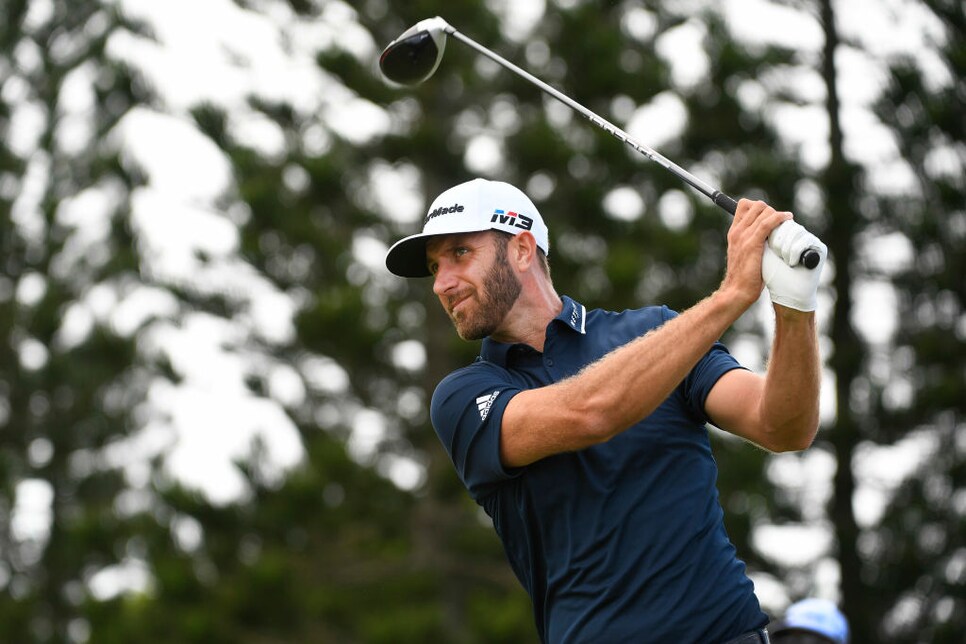 During Saturday's trek around Kapalua, Dustin Johnson's drive on the par-4 sixth just missed hitting the flagstick, finishing 70 feet or so from the cup. On Sunday, the 33-year-old did one better.
On the 433-yard 12th, Johnson's nuke off the tee ran onto the green. And kept running. And running. And running...until it stopped just an inch away from an albatross:
Starting to think this guy knows what he's doing with the driver.
Perhaps it's no surprise Johnson is lapping the field at the Tournament of Champions, holding a seven-shot advantage with just four holes to play. If he continues to bust out bombs like this, it's going to be a long year for his competition.