News
U.S. Open 2020: Our 8 favorite value bets at Winged Foot
Thanks to the smashing success of our favorite value bets post at last month's PGA Championship, our bosses begged myself and my gambling (and New Jersey degenerate) partner-in-crime Steve Hennessey to run it back for the U.S. Open. "Guys, please, we will do anything for you to give us value picks again. We will pay TOP dollar. We need them like we need air to breathe." Very flattering.
OK, so maybe not all of that is true. Or none of it. Minor details. What is true, however, is that those PGA value bets would have won you some serious money if you tailed them. A one-unit bet on all eight of our picks would have put you up 41.5 units (the equivalent of being up $415 from $10 bets). Not bad, not bad. And we won't even mention that our Cam Champ outright (175-1) was in there, too . . . .
Now, onto the fun stuff. Here are our 8 favorite value bets this week at Winged Foot (all odds from DraftKings Sportsbook).
Christopher Powers, Golf Digest Assistant Editor: Zach Johnson, Top-20 finish (+500, bet $10 to win $50) — Feels like a lot of people are preaching length, length, length this week. Go back and check out the final page of 2006 U.S. Open leader board, which included winner Geoff Ogilvy, Jim Furyk, Steve Stricker and Mike Weir. Power off the tee plays anywhere on the PGA Tour, but precision will be as important as it's ever been this week at Winged Foot, where the rough sounds like it could be out of control. That's why I love a veteran grinder like Zach Johnson, who finished T-8 in 2016 at Oakmont and T-12 in 2018 at Shinnecock. Put him in a course where he needs to play position golf and grind for pars, and ZJ is going to be hovering inside that top 20 all week.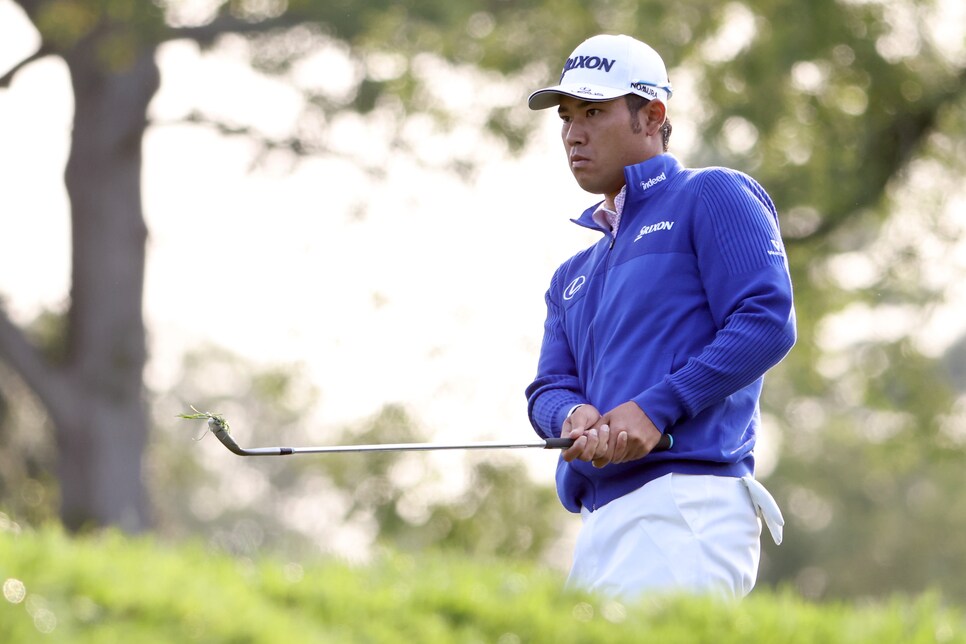 Stephen Hennessey, Golf Digest dep. managing editor: Rory McIlroy (33-1) or Hideki Matsuyama (33-1) to be the first-round leader — These are two guys I'm tempted to bet outright. They're super elite ball-strikers; Rory in particular off the tee (he's No. 1 in this field when fairways are extremely difficult to hit in strokes gained/off the tee, per FantasyNational.com). And Hideki is up there in the same stat, and so elite with his irons. Winning has been difficult lately for both of them, so even if they don't win, Rory and Hideki can both get out to hot starts and cash this bet.
CP: Justin Rose, Top-20 after Round 1 (+275) — The best part about these Top 20 After Round 1] bets is that it gives you a guy to root for Thursday, and then you don't have to worry about them inevitably collapsing on the weekend. At plus odds, former U.S. Open winner Justin Rose to be inside the top 20 after Thursday seems like stealing. Anything between 70 and 74 could be enough to cash this bet. That's not too much to ask for from Rose, who gained 4.1 strokes on approach at the PGA Championship and then 5.0 strokes on approach at the Northern Trust. If his elite iron play shows up this week, is there any doubt he'll be in the mix?
SH: Ian Poulter, Top-10 after Round 1 (+900) — Grind-it-out veterans like Jim Furyk and Paddy Harrington were big-time factors here in 2006. Ian Poulter could absolutely be that guy. Plus, the boisterous New York fans won't be in attendance to rip Poulter for his outfits like they did in '06. That's another advantage for this plodder.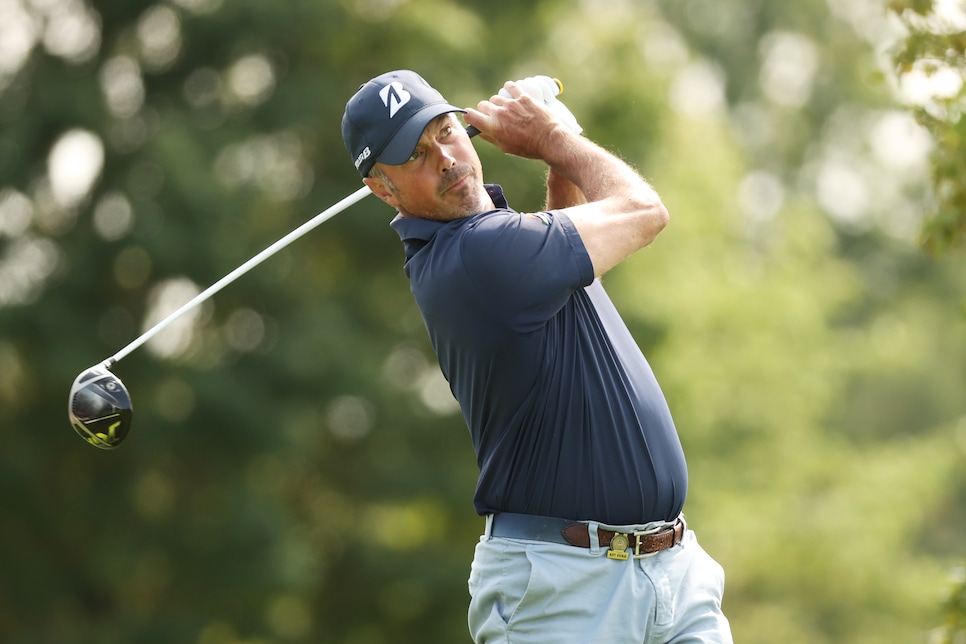 CP: Matt Kuchar, Top-30 finish (+225) — Let's keep the wily veteran theme going with Kuch, who hasn't shown that typical Kuch form since the restart. Yet even while playing poorly, he managed to make all but one cut in seven starts, and finished inside the top 25 twice during that stretch. That's all we need to win this one. By the way, in his past 10 U.S. Opens, Kuchar has finished inside the top 30 eight times.
SH: Dustin Johnson to miss the cut (+500) — Do we like DJ's chances to win? Sure. But that's not what this is about. We're in pursuit of value. In the range of outcomes for DJ this week is DJ missing the cut. If he compounds mistakes and MC's, you'll laugh to the bank with this value.
CP: Corey Conners, Top Canadian finisher (+188) — Hat tip to our friend and most-recent "Be Right" podcast guest Geoff Fienberg, one of Canada's finest, for this one (scroll up to listen to this week's podcast). Conners is absolutely elite tee-to-green, which should serve him well this week. Of course, he's a horrendous putter, but if he's hitting greens in regulation, two-putt pars will be like gold at Winged Foot. This is essentially a three-ball pick for Conners to beat Mackenzie Hughes (+163) and Adam Hadwin (+275). I'm not too worried about the fourth Canuck, Taylor Pendrith (+600), which definitely won't come back to haunt me.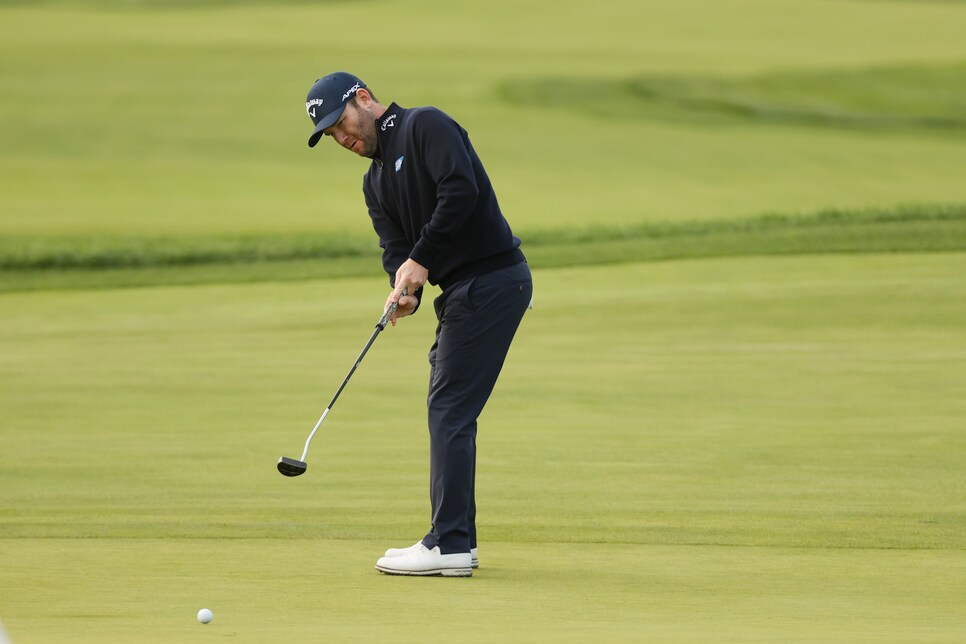 SH: Branden Grace, Top-40 finish (+200) — Grace is a next-level grinder, and even though he's a bit past his peak, he was second at the Barracuda last month after 36 holes before WDing, which looked to cost him a spot at Winged Foot. Now he's here, and you know he wants to make good on that second chance. Don't forget he also nearly won the 2015 U.S. Open, if it wasn't for that big-time foul ball onto the railroad tracks at Chambers Bay. The South African just needs to make the cut.