Fantasy Advice
Valspar Championship DFS picks 2022: The perfect bounceback for Collin Morikawa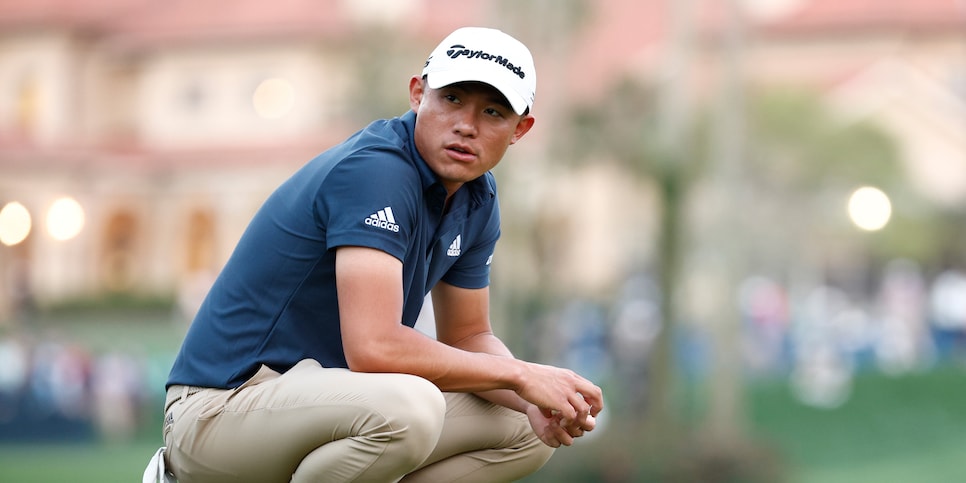 Photo By: Jared C. Tilton
This is the last course in the Florida Swing, but the Copperhead at Innisbrook doesn't really feel like Florida. There's more elevation change than your typical Florida course, and though water is present on the course, it's not in play as much as its Florida peers.
With five par 3s and four par 5s it also creates a unique hole composition that always plays as one of the toughest on the PGA Tour schedule.
An intangible this week will be who burns out after a long week at TPC Sawgrass. But there's no way to quantify that. We'll let our data do the talking in making picks this week.
Here are my favorite plays and fades this week at the 2022 Valspar Championship:
Price range: $9,000 and above
High Upside: Collin Morikawa ($10,700 DraftKings | $12,000 FanDuel)
Morikawa was on the wrong side of the draw at TPC Sawgrass, having to play in some of the most difficult conditions of the week. I'll be quick to forgive the missed cut because he sets up so well for Innisbrook in his tournament debut. This course will ask you to hit plenty of long irons into greens, and you'll need to take advantage of the par 5s. Morikawa is the best par-5 scorer in this field and can find the center of the clubface with every club in his bag.
Safest Option: Sam Burns ($9,600 DraftKings | $11,500 FanDuel)
The defending champion has shaken off a mini-slump by finishing top 10 at Bay Hill and T-26 at TPC Sawgrass. When he's at his best, his elite iron play and strong putter can carry him up the leader board. Burns has earned 2.27 strokes gained per round in 12 rounds at the Copperhead Course—the most of any course in his career with at least 12 rounds.
Most Likely To Disappoint: Tommy Fleetwood ($9,100 DraftKings | $10,500 FanDuel)
Fleetwood, himself, has admitted a reliance on his short game as of late, and his numbers are bearing that out. He was better in the ball-striking categories at The Players but that looks more like an outlier than a trend. This is a tough click with some many other great options in his price range.
Pick To Win: Dustin Johnson ($10,200 DraftKings | $11,700 FanDuel)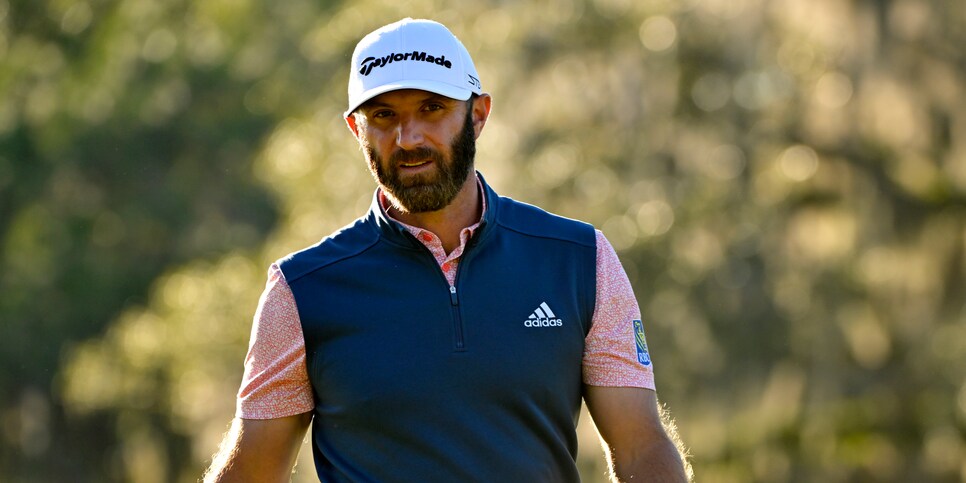 There are two really unique things about the layout at the Copperhead Course. It features five par 3s, all over 190 yards. It also features a set of par 5s that, historically, are the only holes that play under par. The key to success will be taking advantage of these two types of holes. Since the start of the 2021 season, Johnson has gained 0.11 strokes per hole on "long par 3s," the best on tour, per the RickRunGood.com golf database. He's also third-best in the field in strokes gained on par 5s during the same period. Johnson has been difficult to figure out the past few months, but this price and setup is too appealing to pass up.
High Upside: Keegan Bradley ($8,400 DraftKings | $10,000 FanDuel)
Bradley was second in the field from tee-to-green last week, gaining 11.43 strokes per the RickRunGood.com golf database. He was assessed a two-shot penalty in Round 2 for mis-marking his golf ball and also played his final two holes of the week at 3-over par. Despite all that, he still finished T-5. Combine that with his runner-up finish at this event last year, and I see plenty of upside.
Safest Option: Alex Noren ($8,700 DraftKings | $9,800 FanDuel)
Noren has historically been a short-game specialist, but we are seeing massive improvements in the ball-striking categories recently. He's gained strokes on approach in six straight events and has secured massive gains (13.96 strokes) in his past three. Put him on a course where 2-under each day will be in contention, and you have to like his chances.
Most Likely To Disappoint: Gary Woodland ($8,500 DraftKings | $9,900 FanDuel)
It's easy to look at Gary Woodland at a course that doesn't require the driver and get excited. However, Woodland isn't nearly the ball-striker that he once was and aside from back-to-back T-5s at Honda and Bay Hill, he doesn't have a ton of great results. This feels like applying a narrative to a golfer who has evolved into a different player in recent years.
Pick To Win: Bubba Watson ($8,800 DraftKings | $9,900 FanDuel)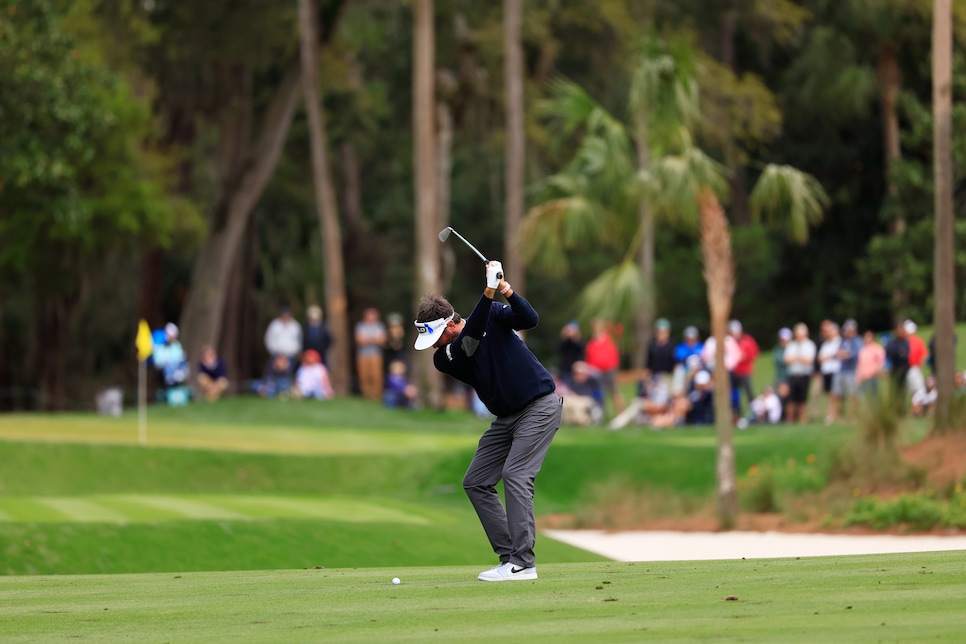 Watson has gained 1.5 strokes per round over 22 rounds at the Valspar in his career. That's the best mark in the field of anyone with that many rounds. The elevation changes and countless doglegs will allow Watson to express his creativity in all the right ways.
High Upside: Jhonattan Vegas ($7,500 DraftKings | $8,900 FanDuel)
Vegas played great golf for basically 33 of his 36 holes last week at The Players. He finished his second round with a bogey on 16, quadruple bogey on 17 and bogey on 18. That's six strokes over par in his final three holes to miss the cut by a stroke. Even including last week, Vegas has gained strokes from tee-to-green in 13 of his past 17 measured events.
Safest Option: Francesco Molinari ($7,500 DraftKings | $9,200 FanDuel)
For three rounds last week, Molinari was excellent—gaining 5.82 strokes on the field in Rounds 1 to 3. He stumbled in the final round and eventually fell to T-42. However, the Copperhead Course rewards driving accuracy more than distance, which could play right into the hands of Molinari.
Most Likely To Disappoint: Kevin Streelman ($7,700 DraftKings | $9,000 FanDuel)
Streelman has compiled a few good finishes in the Florida Swing and has won this event in the past. The reason for being bearish is what Streelman has done since his win in 2013—missing the cut in four out of seven trips. We are seeing a much less consistent version of Streelman lately, and he is being overpriced as a past champion.
Pick To Win: Adam Hadwin ($7,900 DraftKings | $9,400 FanDuel)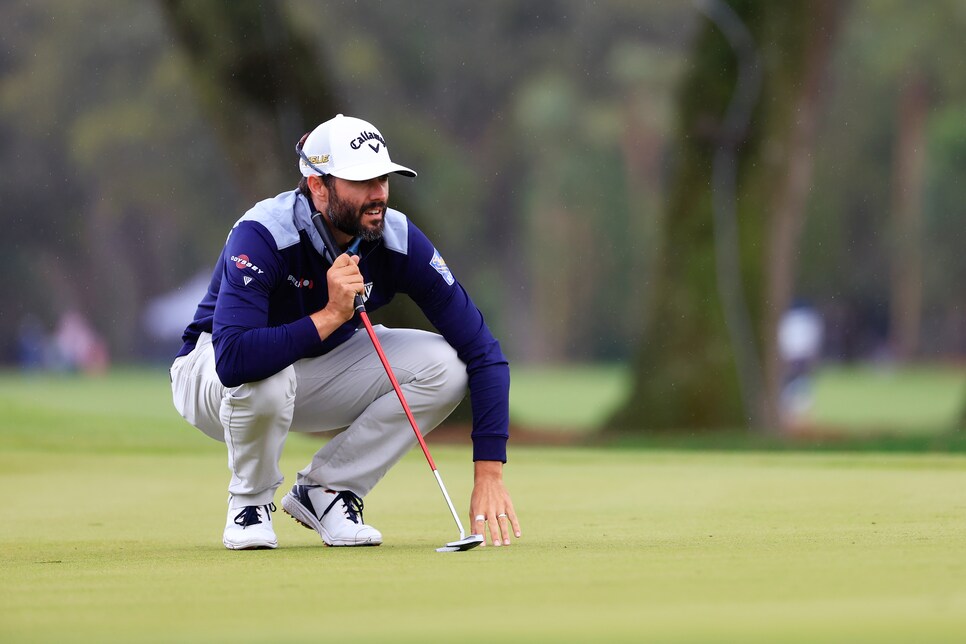 After a miserable finish to 2021, Hadwin has looked rejuvenated in 2022. In his six events this year, he's gained strokes on approach in five of them—a big improvement from 2021. Combine that with his streaky putting and his winning acumen (won this event in 2017), and I think we've found a decent flier to hoist the trophy.
High Upside: Austin Smotherman ($6,400 DraftKings | $9,400 FanDuel)
Smotherman made the cut in Puerto Rico a few weeks ago and has proven to be an excellent ball-striker early in his career. He has also improved his putting, gaining 3.55 strokes with the flat stick over his past three measured starts. That's the sign of a player maturing and one that is poised for a breakout.
Safest Option: Troy Merritt ($6,600 DraftKings | $8,400 FanDuel)
There aren't many "safe" options in this price range, but Merritt made the weekend at The Players and the Arnold Palmer Invitational. Those fields were much stronger than he'll see this week at the Valspar. He has two top-10 finishes in his past five trips at this event, including a T-8 last year.
Most Likely To Disappoint: J.J. Spaun ($6,900 DraftKings |$8,200 FanDuel)
Spaun has stabilized his game as of late, but I still see a penchant for putting up big losses in some categories. He's one of the few players in this range capable of losing multiple strokes with his putter, his around-the-green play or his irons. That's a scary game to play when plugging a golfer into your lineup.
Pick To Win: Kurt Kitayama ($6,500 DraftKings | $7,400 FanDuel)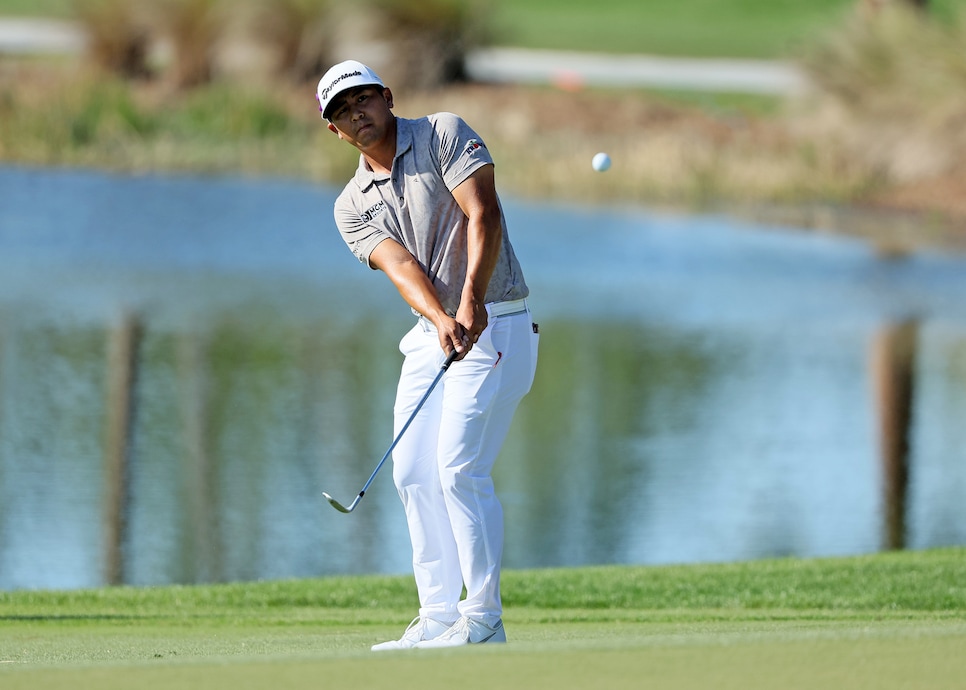 Most will remember Kitayama's third-place finish at the Honda Classic, where he gained 7.07 strokes on approach. He backed it up with a T-28 at the Puerto Rico Open in his last start which shows some staying power here on tour. We might be on the verge of Kitayama taking a big step forward in his game.