U.S. Open
U.S. Open 2022: USGA will allow LIV golfers to play at Brookline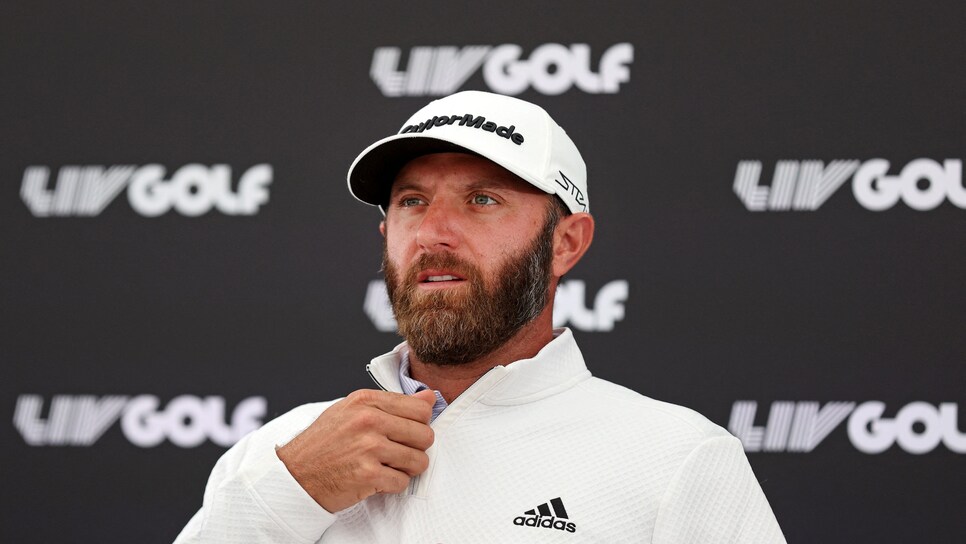 The USGA announced Tuesday that it will allow those who are competing in this week's LIV Golf Invitational to play in next week's U.S. Open.
PGA Tour Commissioner Jay Monahan has long promised that any tour member who competes in an event on the rival league would face suspension from the PGA Tour and possibly a lifetime ban, and the tour denied conflicting-event releases to all tour members who requested to compete in LIV Golf's inaugural event in London. Likewise, the PGA of America has stood in solidarity with the tour, with PGA of America CEO Seth Waugh stating multiple times that those who lose their PGA Tour or DP World Tour memberships would be unable to compete at the PGA Championship or Ryder Cup.
Meanwhile, the USGA had been relatively quiet on the matter, issuing a statement last week to Golf Digest that it reserved the right "to review any competitor's situation on a case-by-case basis" regarding possible action against LIV Golf associates. However, on Tuesday, the governing body said LIV Golf players can show up to the USGA's flagship event at The Country Club in Brookline, Mass.
"We pride ourselves in being the most open championship in the world and the players who have earned the right to compete in this year's championship, both via exemption and qualifying, will have the opportunity to do so," read a statement. "Our field criteria were set prior to entries opening earlier this year and it's not appropriate, nor fair to competitors, to change criteria once established.
"Regarding players who may choose to play in London this week, we simply asked ourselves this question—should a player who had earned his way into the 2022 U.S. Open, via our published field criteria, be pulled out of the field as a result of his decision to play in another event? And we ultimately decided that they should not.
"Our decision regarding our field for the 2022 U.S. Open should not be construed as the USGA supporting an alternative organizing entity, nor supportive of any individual player actions or comments. Rather, it is simply a response to whether or not the USGA views playing in an alternative event, without the consent of their home tour, an offense that should disqualify them for the U.S. Open."
A number of LIV Golf players are eligible for next week's event, including Dustin Johnson, Phil Mickelson, Martin Kaymer, Louis Oosthuizen, Branden Grace and Talor Gooch. In a statement announcing his return to golf with the LIV Golf series Monday, Mickelson said he still intends to play the majors, while Johnson said on Tuesday that he also plans to compete in the sport's four biggest events.
The U.S. Open begins June 16. Jon Rahm is the defending champ.