USGA
USGA's Adaptive Open reaches milestone as entry day arrives for inaugural July event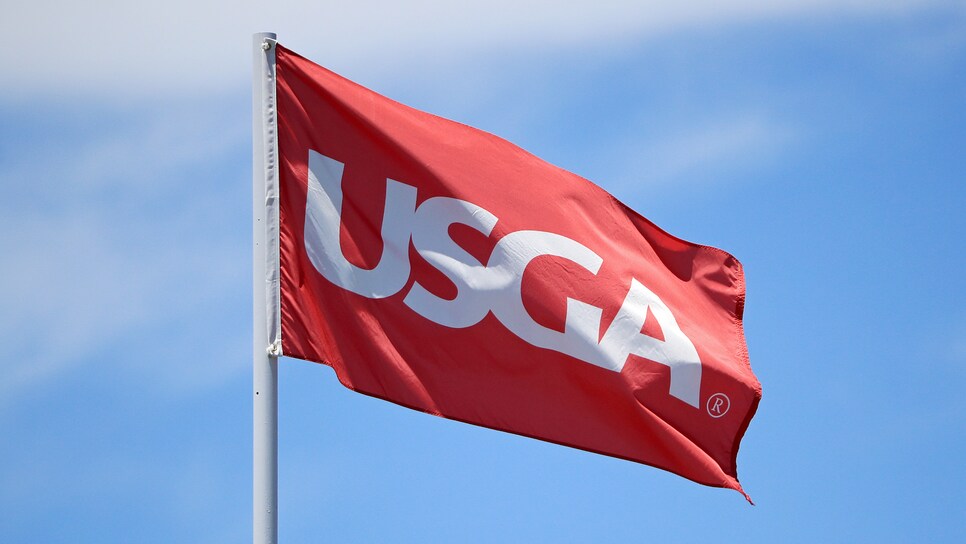 For Tommy Tangtiphaiboontana, a senior director of championships for the USGA, it's been a long and challenging path to this watershed day for the inaugural U.S. Adaptive Open. For the last four years, he and other staffers have attended adaptive tournaments and listened to disabled golfers' opinions on myriad subjects, ranging from golf course setup to the most suitable meals.
And now comes the first true tangible reward for the work. Entries have opened Monday at usaoc.usga.org for the championship, which will be staged July 18-20 on the Pinehurst Resort & Country Club's No. 6 course. A total of 96 entries, with a minimum of 20 women, will be accepted, based primarily on World Handicap System Handicap Index (maximum 36.4), with the USGA reserving 20 spots to be filled by a USGA Selection Committee. Entries close May 4 and the field is expected to be announced May 18.
"In my head, it's going to be a great event," Tangtiphaiboontana said. "But it has also been a lot of work and stressful. We've had a lot of conversations to try to make sure we get this right. With this launch, I'm ecstatic. It's one of our big milestones."
There are eight categories for the competitive fields, with the largest demand expected to be in the arm and leg impairment divisions. The others are: multiple limb amputee; vision impairment; intellectual impairment; neurological impairment; seated players; and short stature. Each category's event will be contested over 54 holes, and there will male and female category winners crowned, along with overall champions.
From the time of the initial announcement about the U.S. Adaptive Open in early December 2021, Tangtiphaiboontana said the interest has been keen. Unprompted, former USGA champs Danielle Kang, Michelle Wie and Jon Rahm all posted their congratulations and the organization immediately began hearing from athletes who were interested in participating. Many of those, Tangtiphaiboontana said, hail from Europe, where there are numerous adaptive golf organizations.
The competition for some categories just to get into the field will be challenging, and to alleviate any concern by Americans, at least 50 percent of the total field will come from the U.S., Tangtiphaiboontana said.
"In adaptive golf, there typically is no qualifying," he said. "They've never had fields fill up, so this is probably the first time that they can't just sign up for a golf event. And that's in line with all of the USGA championships."
The USGA is working with the United States Olympic & Paralympic Committee to establish the field categories and with Athletes Without Limits to help screen those with intellectual disabilities. Those who may compete in the neurological impairment division will include those with conditions such as cerebral palsy.
To be eligible, all of the golfers need to have their disability confirmed by possessing a WR4GD (World Ranking for Golfers with Disability) Pass, which qualifies competitors to be recognized in the World Amateur Golf Rankings.
In preparing to hold the tournament for the first time, Tangtiphaiboontana said his staff tried to leave no subject unexamined. He cited the example of sitting next to an adaptive competitor at a tournament, and when dinner was served, the one-armed golfer had a concern: The meal was steak, and he didn't have the ability to cut the meat. "Those are the details you have to think about," Tangtiphaiboontana said.
There are several details that are still being discussed. The USGA isn't yet ready to announce what a broadcast or streaming schedule will look like, and it hasn't settled yet on how Pinehurst No. 6 will be set up for the various divisions. Tangtiphaiboontana did note that a net will have to be installed behind the range at No. 6 because some of the adaptive golfers bomb it far enough to breach the normal range.
"People are going to be blown away," he said, "by how talented these players are and how well they can get the ball around the course."