No One Out Pizzas the Hut
U.S. Open 2021: European Tour pro crushes pizza to celebrate making the cut at Torrey Pines, serves up most relatable moment of the weekend
Contrary to the belief of wives and non-golfers everywhere, golf is hard work. Walking 18 works up quite the physical and emotional appetite, especially at the 2021 U.S. Open, where the conditions have been TOUGH. So when it came time for European Tour pro Guido Migliozzi to celebrate his T10 position at the close of play on Friday, he needed something that was going to stick to the ribs. He needed something that was going to see him through the weekend.
As it turns out, so did his caddie (yes, caddies deserve pizza too).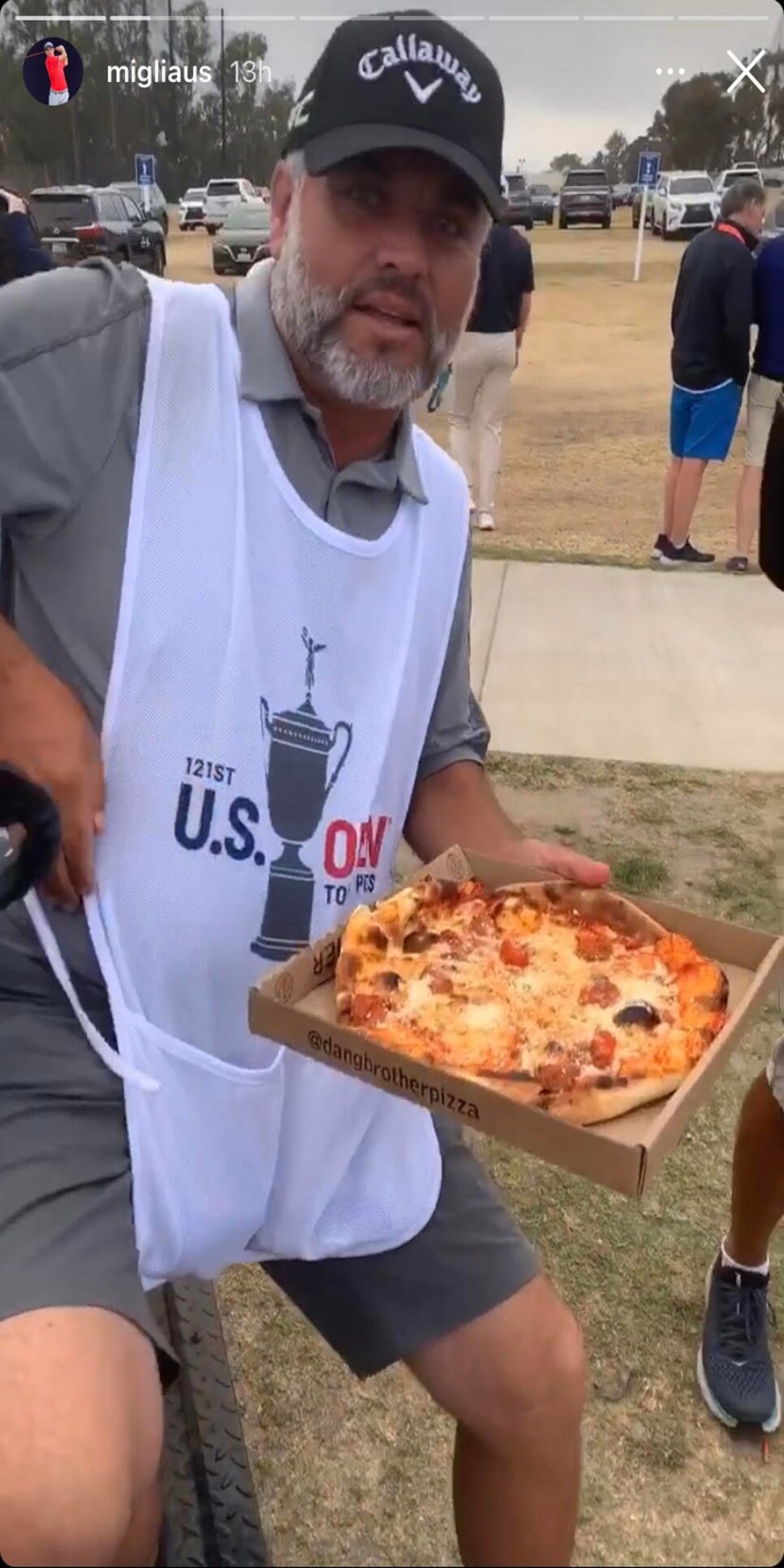 So first of all, Italian guys eating pizza. You absolutely love to see it. If Francesco Molinari was posting Instagram Stories of him crushing 'za back when he was contending at majors, he would have become the biggest golfer in the world. We American sports fans are dumb, but we understand the language of pizza.
Second of all, it's good to see the two-time European Tour winner NOT treating his body like a temple. There's a time and place for that, but Migliozzi is 24 years old. He's in contention after 36 holes at the U.S. Open. Let him pop the stress cork with some cheesy, saucy, garlicky goodness. The positive endorphins from that carbo-load will serve him alot better down the stretch this weekend than another 300 squats and a protein-shake IV. That much we know from experience.