U.S. Open
U.S. Open 2023: Viktor Hovland doesn't think LACC has 'any great holes,' golf design experts collectively gasp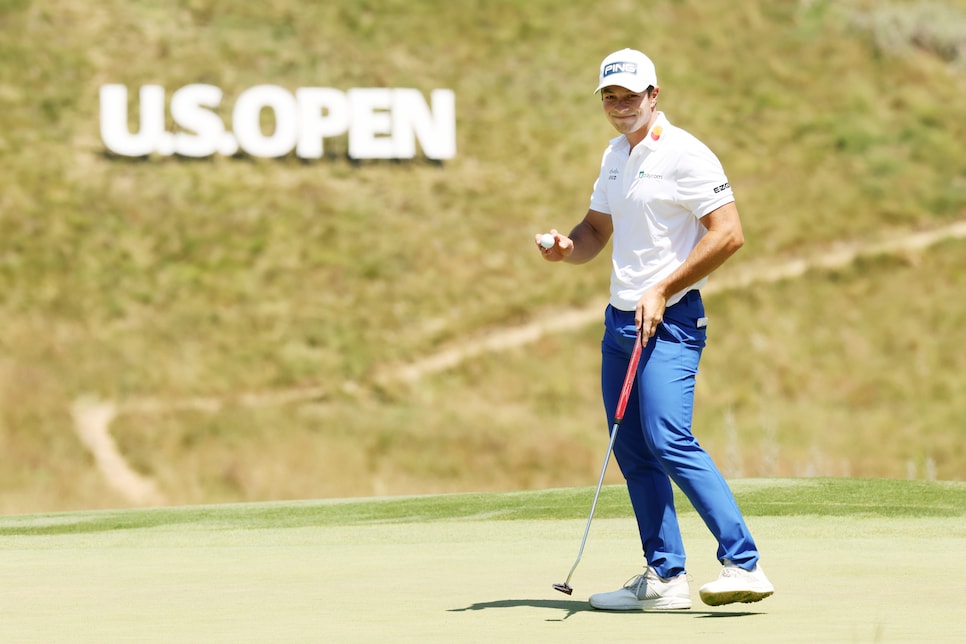 As the bogeys finally began to pile up on Saturday at Los Angeles Country Club so too did the critics of the first-time U.S. Open venue.
Brooks Koepka got the ball rolling on Friday by saying he's "not a huge fan" of the course, and Matt Fitzpatrick on Saturday offered the English version of that by saying LACC isn't his "cup of tea." And now you can add Viktor Hovland to the list.
Check out this exchange between a reporter and the PGA Tour star:
Q. You've been playing the course all week. Is there any hole that sticks out as a favorite for you?
VIKTOR HOVLAND: You know what, I'm not a big fan of this golf course, to be honest. I think there's some good holes. I don't think there's any great holes. I think there's a few bad holes. I think No. 9 is probably the best hole out here in my opinion.
You can hear the collective groan from golf architecture aficionados everywhere. It's one thing to not be a "big fan" of a storied course, but "a few bad holes"? And not "any great holes"? And . . . No. 9? Really?
Anyway, it shouldn't be a shock that not every golfer loves every golf course, but it was a bit of a surprise to hear one of the most easygoing players on tour being so vocal. This isn't Tyrrell Hatton we're talking about. By the way, has anyone asked Tyrrell Hatton about this course yet?
Look, beauty is in the eye of the beholder. And Hovland has shot rounds of 69, 70, and 69, so it's not that he's just ticked off by his scores. But just for the record, LACC's North Course, originally designed by George Thomas and William P. Bell, is No. 16 in Golf Digest's America's 100 Greatest Golf Courses ranking.