Strategy
U.S. Open 2023: You won't believe how Rickie Fowler is planning to play the shortest par 3 in major championship history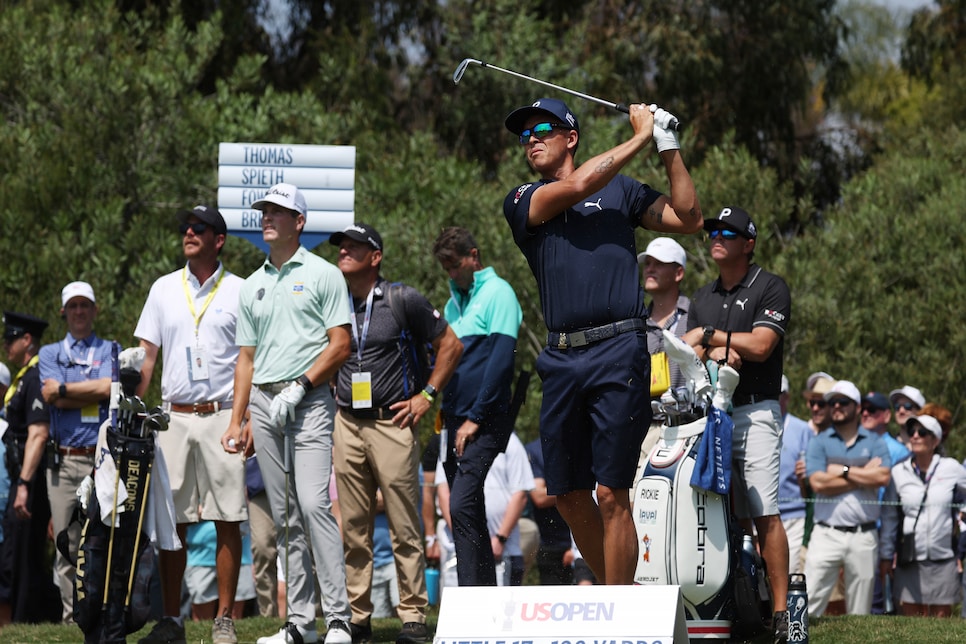 The best golfers in the world will face a tricky call this week when it comes to whether to lay up on Los Angeles Country Club's drivable par-4 sixth hole. But one of those players, Rickie Fowler, has already made up his mind to go the safe route on one of the course's par 3s. Say what?
Yes, it's true. And it actually gets even crazier when we point out that the five-time PGA Tour winner plans to do it on what would be the shortest par 3 in major championship history. Again, say what?!
In an interview with NBC Sports' John Wood, Rickie revealed he plans to purposely miss the 15th green short if/when the USGA puts the pin up front to make it about an 80-yard shot. Laying up on an 80-yard shot?! That is the opposite of a bold strategy, Cotton. Cue Austin Powers staying on five at the Blackjack table.
But have a look at this photo of the boomerang green and it begins to make more sense: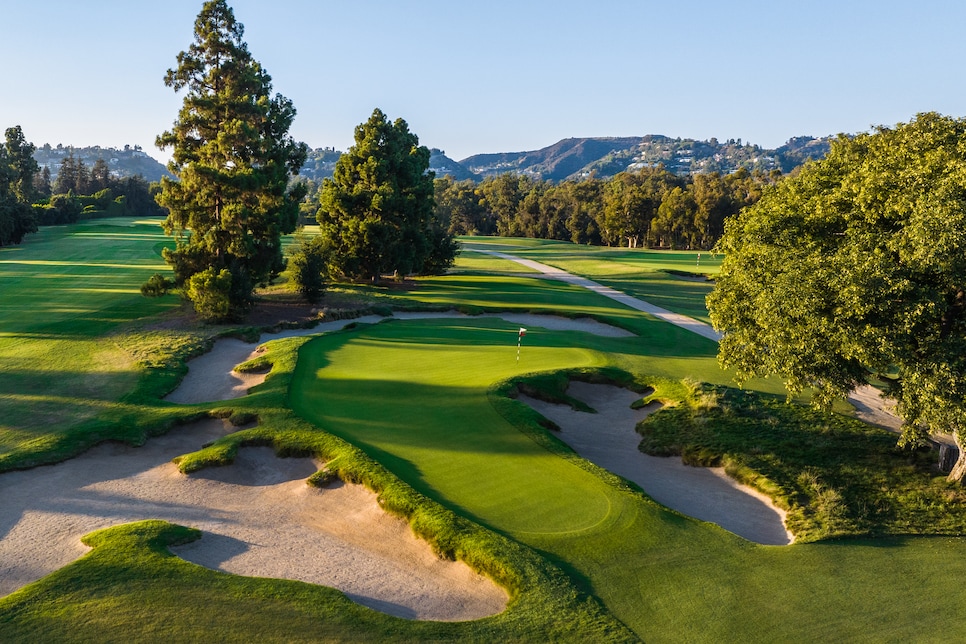 As Fowler explained to Wood, he believes golf balls will plug in the bunker if you miss long. And coming up short leaves a straightforward chip to set up an easy putt below the hole.
Actually, Fowler wouldn't be the first player to lay up on a par 3 at the U.S. Open. Billy Casper famously employed that strategy all four days of the 1959 tournament on Winged Foot's third hole—and got up-and-down for par all four days on his way to victory.
The difference, of course, is that was a long par 3. But the thinking is similar in that Casper preferred facing an easy chip instead of dealing with bunkers and rough. It should also be pointed out that the USGA will likely only play 15 at an extremely short yardage for one of the tournament days.
"It's an awesome hole," Wyndham Clark said of LACC's 15th on Tuesday. "If you hit the right yardage, you're going to have a short birdie putt or maybe even make a hole-in-one. But if you're off, it's an easy, easy bogey."
So while laying up with a sand wedge in your hand might seem ridiculous—especially for guys this good—Fowler could be onto something. And if Rickie's week turns out like Billy's in 1959, no one will be questioning his conservative strategy.