Brooks Being Brooks
U.S. Open 2023: Naturally, Brooks Koepka says he only remembered the Playboy Mansion from his first trip to Los Angeles Country Club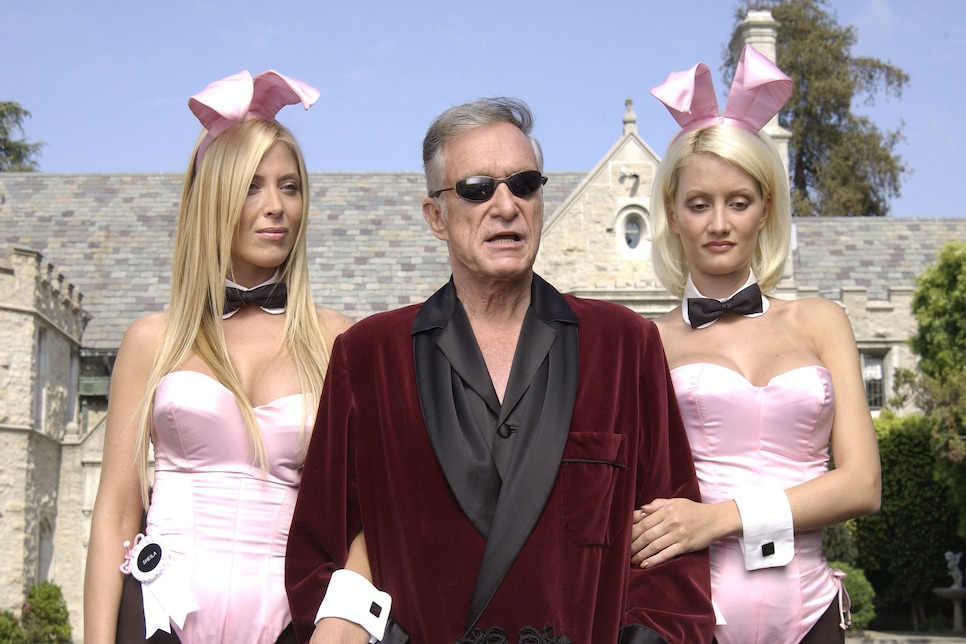 The Playboy Mansion doesn't have a starring role at this week's U.S. Open—especially with its former leading man long gone—but it remains part of the backdrop at Los Angeles Country Club. In fact, those on the ground might still see and hear animals from the property's zoo. Brooks Koepka certainly remembers this legendary hangout from his first trip to this first-time U.S. Open venue. In fact, it's the only thing he remembers from his maiden voyage to LACC.
Appearing on Wednesday's episode of Barstool's Pardon My Take podcast, the five-time major champ recalled playing the course while a member of Florida State's golf team, and, well, not much else about the track.
"I played this course in college before they redid it and that was the only thing I remembered from it," Koepka said when asked about the Playboy Mansion being off the 14th hole. "The golf course wasn't that bad, I couldn't remember any of the holes, I just remembered the Playboy Mansion was on it."
Poor George Thomas. The course's orginal architect is rolling over in his grave after hearing that. But even George would have to cut Brooks some slack. After all, the course, now ranked No. 16 on Golf Digest's America's 100 Greatest list, did get a lot better since then by going back to more of Thomas' original vision. Oh, and Brooks was just a college bro at the time.
"And it's a damn shame you can't even see it," Koepka continued, "because, God, that could have been fun."
OK, calm down, Brooks. You're married with a baby on the way! In any event, Koepka is one of the favorites to win at LACC this week. We just wouldn't count his previous playing experience here as much of a factor in how things turn out.