Animal House
U.S. Open 2023: The surprising reason players may hear strange noises coming from the Playboy Mansion this week
By now you've probably heard the news: Los Angeles Country Club is in Los Angeles. We know. Big stuff. But not just any old neighborhood in La La Land. LACC is located smack dab in the heart of Beverly Hills, surrounded on all sides by the rich and famous. Lionel Richie's mansion is perched on the course's northeast boundary while the estate known simply as "The Manor"—the former home of mega-producer Aaron Spelling and his starlet daughter Tori—sits on the club's western edge, just down the street from the grandaddy of them all:
The world-infamous Playboy Mansion.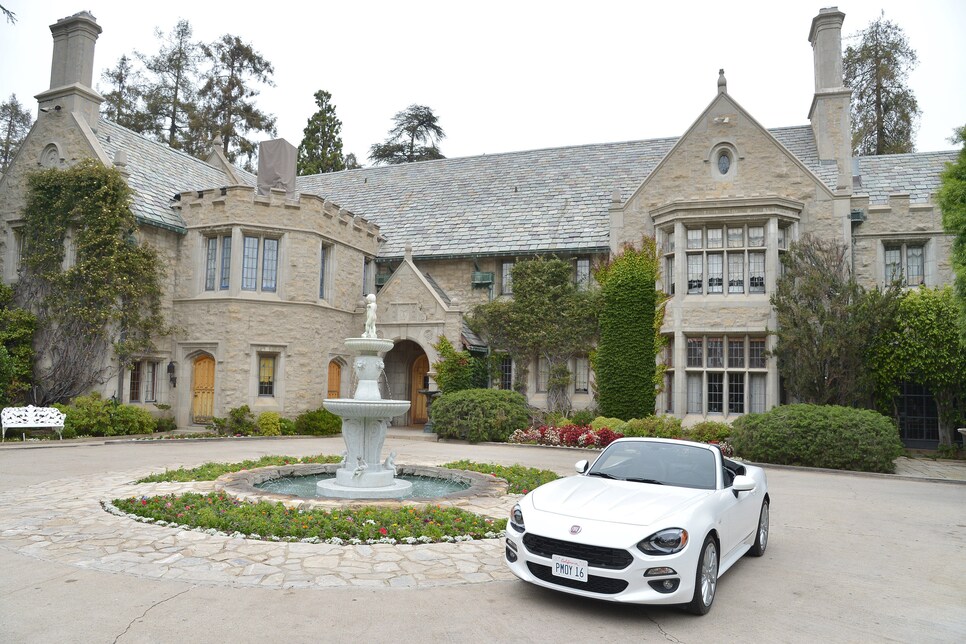 Admittedly, the legendary pad of Hugh Hefner has seen better days. Hefner died in September 2017 shortly after selling the mansion to Daren Metropoulos, a man best known for being the son of a billionaire. Metropoulos now uses the former chateau of skin for so-called "corporate activities," which sounds even sleazier than being the polyamorous playpen of a nudie-mag mogul. But despite the new owner and ongoing renovations, golfers at LACC still say they can hear a symphony of squeals, roars and groans coming from the property. It's not Hef's ghost throwing another one of his legendary parties, however. The animal noises coming from the Playboy Mansion are exactly that, originating at the property's backyard zoo.
When Metropoulos first bought the home for $100 million, he pledged to keep the zoo. Judging by Smylie Kaufman's video on Monday, he kept his promise. As you can hear, the zoo—which has been home to monkeys, cockatoos, peacocks and a variety of other natural-born noisemakers over the years—appears to still exist on the property, which is great news for fans of impossibly awkward and/or suggestive photo ops.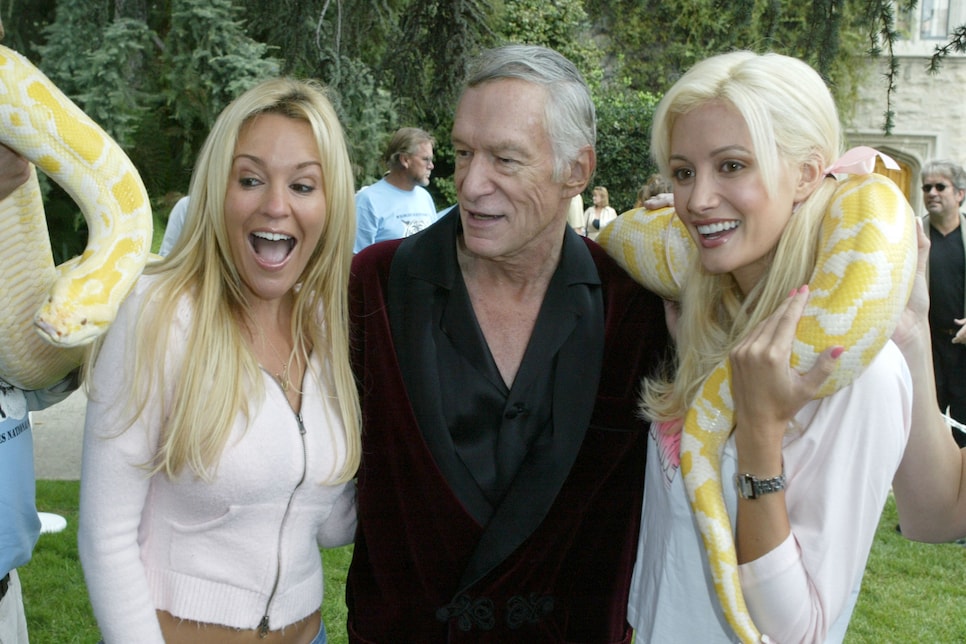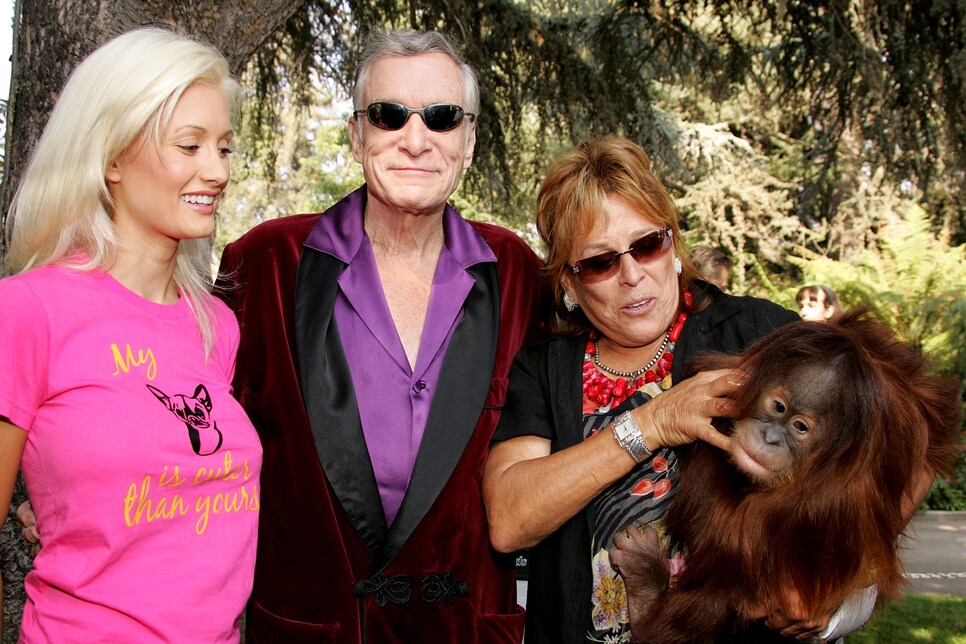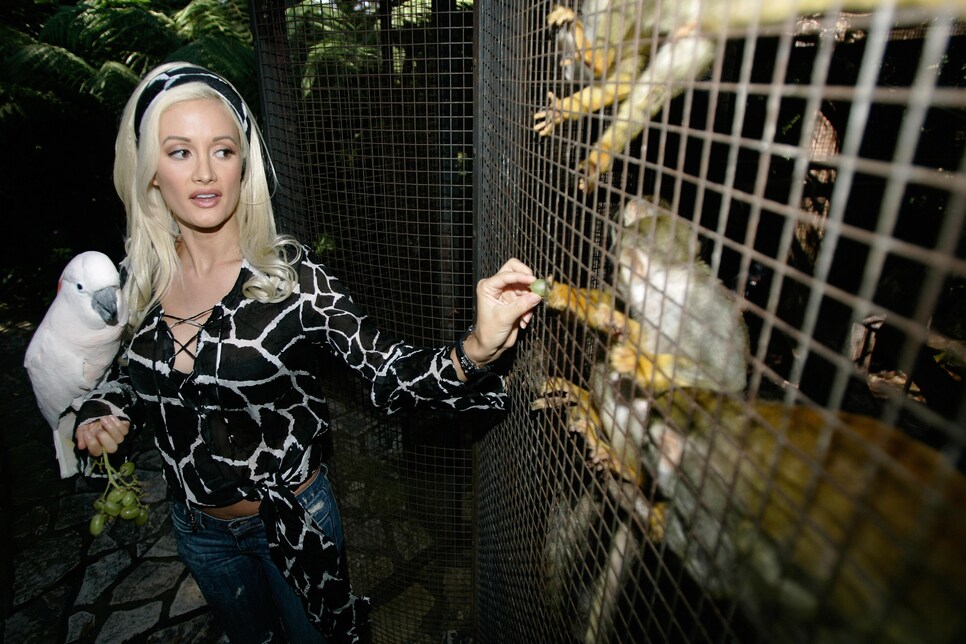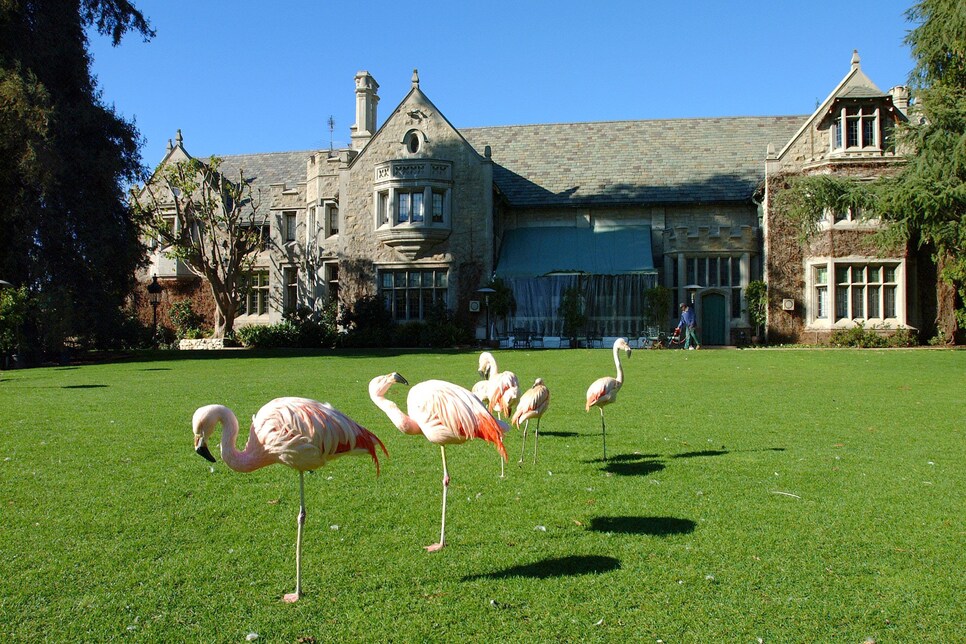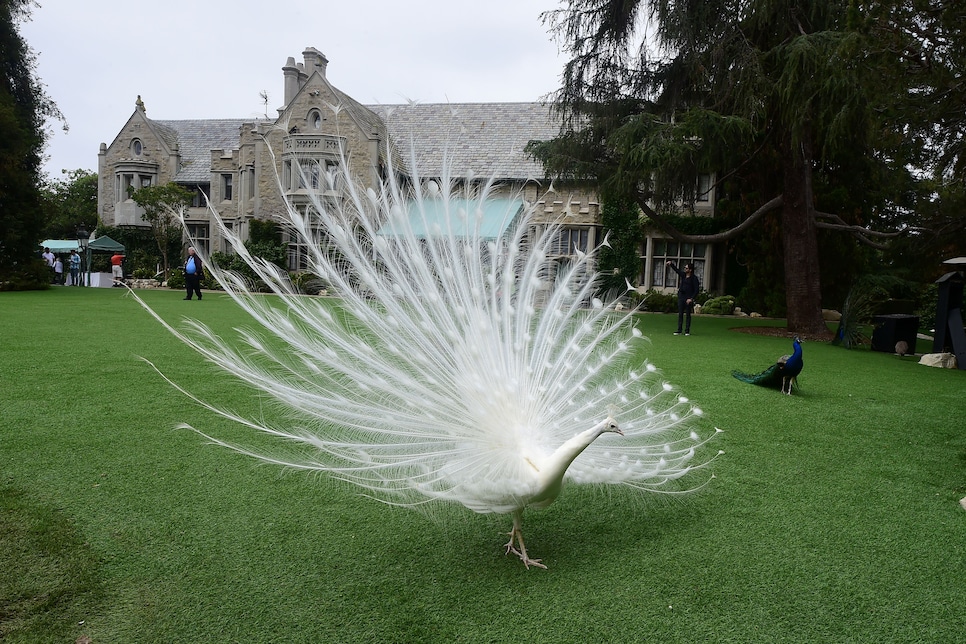 It's slightly less great news for the world's best golfers, however. This unique brand of "gallery" noise could pose a problem for players as they face their tee shot on the 623-yard, par-5 14th this week. Especially if the parrots get wind of "MASHED POTATOES!" ...