Daly Dogs
Rejoice America, Hooters is launching a John Daly-inspired menu for summer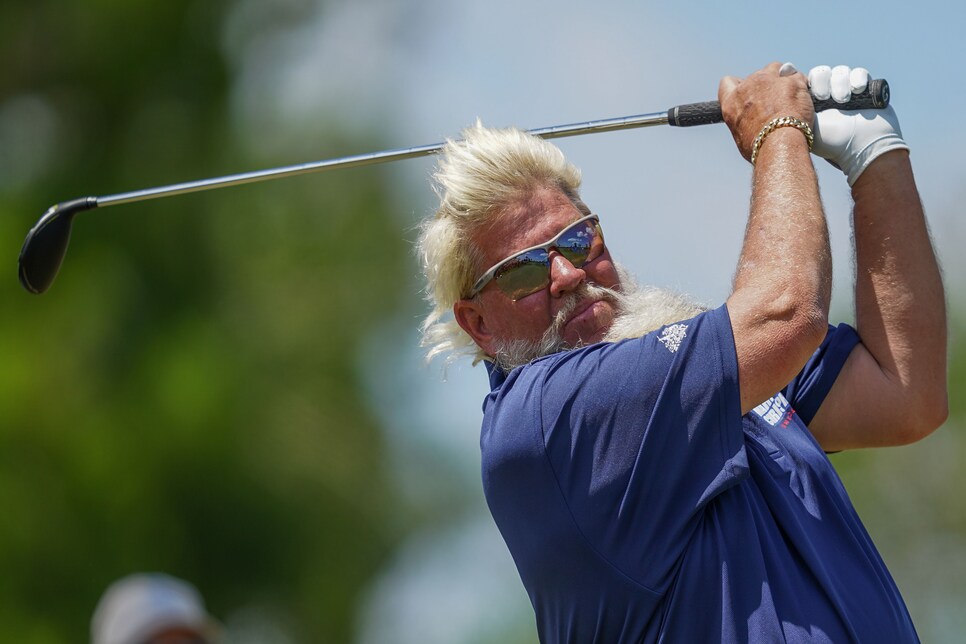 My fellow Americans, summer is here. Memorial Day is in the rear view, Vin Diesel is back on the big screen and the Out of Office emails are coming thick and fast. But in our neck of the woods, it's never truly summer until John Daly rings the bell, which he is set to do this week with the launch of his very own Hooters' menu.
The star of this culinary blockbuster is the Big John Build Your Own Dog, a grilled quarter-pound Hebrew National hot dog on a buttered and toasted split-top roll smothered in the toppings of your choice. That comes with curly or waffle fries for $8.99 or you can upgrade to the chili cheese dog—which douses the dog in chili, shredded cheddar and diced onions—for $9.99. If you're looking for a little extra pop off the tee, you can add a second Big John dog (AKA the "Double Major") for just $4.99.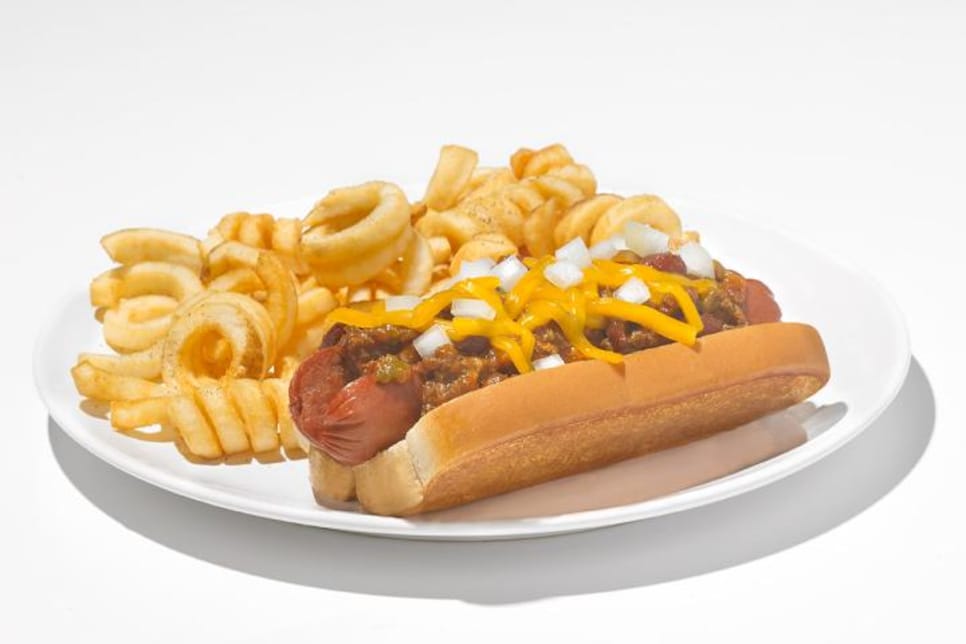 Big John's Chili Cheese Dog
Daly has also personally requested the return of two longtime Hooters staples, and what Big John says goes. Thus Hooters will welcome back its Buffalo Chicken Dip and powder sugar-dusted Funnel Fries for a limited time. What? Were you expecting a salad?
"John Daly and Hooters continue to be the perfect match," says Hooters Chief Marketing Officer Bruce Skala in the understatement of the century. "Our guests can look forward to seeing some of John's favorite foods in select North American Hooters restaurants this summer."
Sounds good to us, but remember to wash it all down with Diet Coke (or six) just like the man himself.