Media
U.S. Open 2022: USGA CEO Mike Whan responds on Twitter to complaints about TV coverage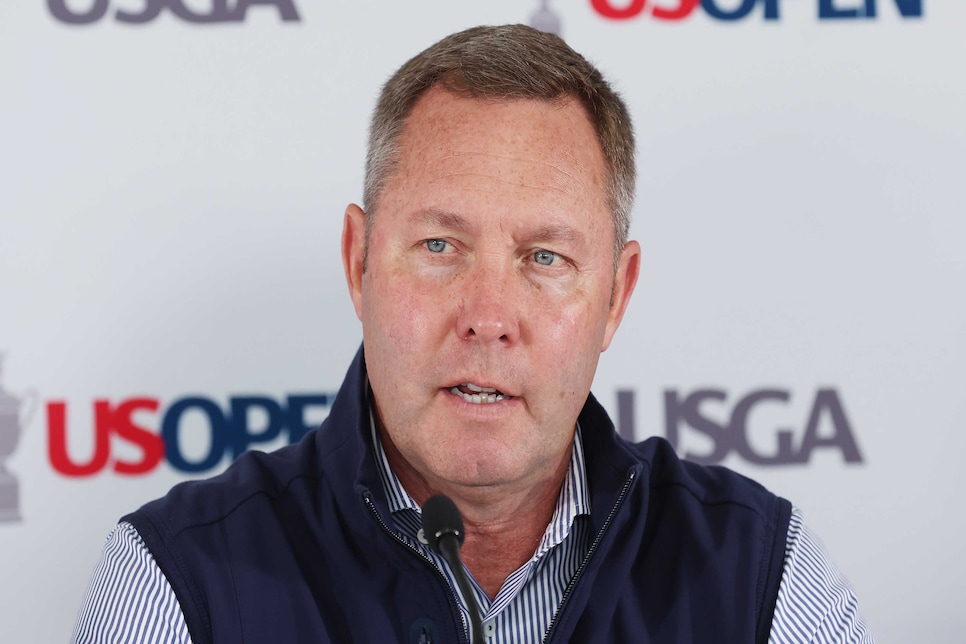 BROOKLINE, Mass. — Engaging with Golf Twitter is a "proceed with caution" endeavor. When the group think starts rolling in a particular direction—as was the case Saturday afternoon with regard to the NBC Sports' broadcast coverage of the U.S. Open—it usually takes out anything that's standing in its path.
And, well, let's just say it was most certainly rolling in terms if vitriol toward what viewers got to see—or didn't see—during the third round at The Country Club.
Chief among the complaints was a long-standing gripe held by a vocal subset of fans: Not enough actual golf is shown during a broadcast. In addition, some fans were wondering why some golfers in contention weren't given more airtime. A few tweets helped encapsulate that frustration:
As for this last tweet, there was an interesting reply from the person called out in the tweet come Sunday morning:
@USGAMike would be Mike Whan, the CEO of the USGA. Whan took over the job a little more than a year ago after spending 11-plus years as commissioner of the LPGA Tour. In that role, he was praised by players, sponsors and fans for listening to their feedback on what could be done better on tour and how to put that into action. Given his track record, his response on Twitter should be seen as a positive for those upset with the current state of golf coverage.
Golf fans watching on Sunday will hopefully be at least somewhat assuaged by this fact: The USGA has already pledged that the final hour of the Sunday broadcast will run commercial free.